Trustworthy - Experienced
English Language Tutor
Take your English language abilities to the next level with the assistance of a professional and experienced English tutor.
Learn English Language from the comfort of your own home with the help of a hand-picked, licenced, native-speaking tutor. 🌟
SIGN UP
Live 1-to-1 Lessons
First Lesson Satisfaction Guarantee
Tuition for all exam boards available
Trusted by 12,700+ Students
FREE
Sign Up
For A Free Consultation
Here's a selection of our English Tutors, continue below to search from all 150 tutors
Didn't find a suitable tutor? Leave a request, we will help
Let's see how the lessons will go
Answer questions, fix key goals
Discover more English Tutors below, we offer a selection of 150 highly qualified tutors for you to choose from
Ailsa
Experienced English tutor
University of Glasgow
Law
2nd Year
8 ratings
LNAT score = 25 (18 average)
5/5 University Offers
GPA in top 10%
AAAAA at Higher
100% in Advanced Higher English Folio
Hi! I'm Ailsa, a 2nd year law student at the University of Glasgow. I look forward to helping you through your application to law school, so feel free to ask questions the process. I remember how daunting the LNAT can be but i promise that with hard work and targeted help, you can achieve a fantastic score! I'm also happy to give some insights into studying law, as well extra help with essay based subjects (English and Modern Studies.)
The LNAT is a challenging test and unlike anything you may have experienced before, but don't let this worry you! The best way to prepare is really just practise, practise, practise. Once you can see your strengths and weaknesses, target those difficult areas and make sure you try some full length tests under timed conditions. I would also recommend reading some additional non-fiction articles and thinking about the main themes/arguments to get used to the types of passages you will be faced with.
Leo
Experienced English tutor
University of Glasgow
Medicine
1st Year
Offer from Aberdeen
Offer from Glasgow (First batch)
Hi, my name is Leo and I am a first year medical student at Glasgow university. After going through the rigorous process of applications to medicine last year, I understand how difficult and stressful it is to search for helpful advice for interviews and to have enough practice in the interview setting to feel confident in answering the sometimes unpredictable questions. This led me into wanting to do tutoring to support others as I would have really appreciated someone last year helping me through these steps. I had applied to Glasgow, Dundee, Aberdeen and St Andrews, so I have a good idea of each of their curriculums and generally what kind of students they look for in interviews. I am very passionate about medicine and biomedical technologies, so I look forward to meeting and working with future medics!
Jeel
Experienced English tutor
University of Bristol
Dentistry
4th Year
9A*s at GCSE
A*AA at A Levels
Top 15% of cohort at University
Offers from KCL
Offers from Bristol
Hello! My name is Jeel and I'm a fourth year graduate dental student at the University of Bristol. Prior to this, I studied Molecular Genetics at King's College London and graduated with a 1st Class (Hons), receiving an offer to study dentistry there too!
I absolutely love the dental course at Bristol and would love to help you pursue your dreams to be in the same position! I remember how overwhelming the entire application process can feel, and I hope my tutoring experience and application tips can make you feel more relaxed and put you at ease. I believe the combination of hard work, determination and passion is key to reaching your goal – consistent practice is key but it's important not to burn out.
I hope to share all my key tips and tricks to getting through to dental school. I'm always around for some advice, or if you need someone to chat to whenever you may need it!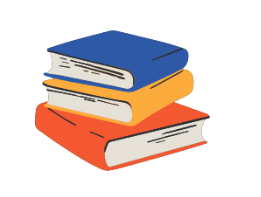 Ace English Language Easily With A Tutor!
Live 1-1 Classes
4.8/5 Star Rating on Trustpilot
Trusted by 12,700+ Students
Award-Winning Strategies
WHATSAPP US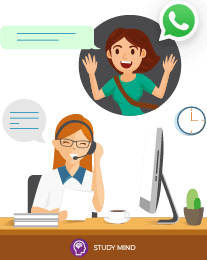 In less than 60 seconds

Book your Free First Lesson
Learn and practice English Language with the UK's leading 1-1 Tutors today by speaking to our enthusiastic team - Get in touch to know more! 👇
Providing
Expert English Language Assistance
We offer professional English language instruction at all levels and for all qualifications, including 11+, GCSE, A-Level, IB, and university degrees. Our English Language tutors are ready to help you whether you need additional support for an examination or extra help on a specific university module or school topic.
Discuss Your Ideal
Study Plan
Maximise Your Potential

With Study Mind!free
How do I get started?
While getting the band you want might not seem
so simple, it all begins with these three easy steps...
Sign up for Free Consultation
READY!
Sign up for a FREE consultation with our team to learn more about how we can help you improve your English Language.
Receive a Taster Lesson
SET!
Our experts will help identify and tackle any problem areas with a view to boosting you English Language ability and skills.
Discuss a Study Schedule
GO!
Enjoyed your first lesson? We'll work with you to build the perfect study schedule and guide you closer to smashing those exams!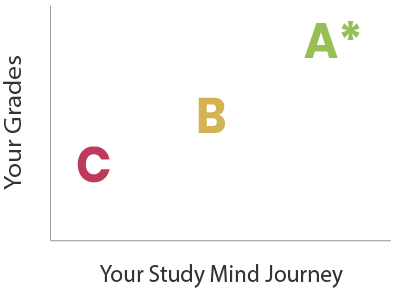 Tutoring is proven to improve grades
Maximise Your Potential

With Study Mind!free
Got questions?
Don't worry, we may have what you are looking for.
🧑‍🏫What tutoring do you offer for English Language exams?
For English Language Exams Preparation, we offer:
- A-Level English Language Tutors
- GSCE English Language Tutors
- SL/HL IB Tutors
- Language Acquisition IB MYP Tutors
- 11+ English Language and Reading Tutors
🧑‍🏫How quick can I learn with English Language tutor?
The rate at which you can learn and enhance your English language abilities with the assistance of a tutor depends on a number of factors, including your present level of competence, the amount of time you are ready to devote to learning, and the regularity and quality of your tutoring sessions. However, with consistent practise and guidance from an experienced English language tutor, you can see improvements in your language ability in a relatively short period of time. Setting acceptable and attainable objectives and working consistently towards them is critical, and a tutor can help you stay accountable and track your progress along the way.
🌟How hard is English Language GCSE?
The level of difficulty varies from student to student; it is determined by their skill level, the amount of time they devote to learning, and the support they receive. Some pupils may find it more difficult due to particular talents and weaknesses. The exam does assess a wide range of skills, including reading comprehension, writing, and analysis, however students can attain their target scores with constant practise and assistance from an expert GCSE tEnglish Language tutor.
⚖️Why need English Language tutor?
There are several reasons why someone may choose to work with an English Language tutor. Some of these reasons include:
Needing to improve language skills for academic or professional reasons
Wanting to prepare for standardised English language exams such as GCSE, A-level,..
- Needing help with specific skills such as reading comprehension, essay writing, grammar, or pronunciation
- Wanting to gain confidence in their English language abilities in order to communicate more effectively in social or professional settings
- Needing personalized support and guidance to reach their language learning goals.
✨Is it worth getting an A-Level English Language tutor?
Whether or not it is worth getting an English Language tutor depends on your individual needs and goals. An English Language tutor can be beneficial for students who want to improve their language skills for academic or professional reasons, prepare for standardised language exams such as A-Level, improve specific language skills such as reading comprehension or writing, gain confidence in their language abilities, or receive personalised support to reach their language learning goals.
🌟What is the difference between IB English Language B HL and SL level?
As with all IB subjects, the higher level (HL) is more rigorous than the standard level (SL). Students taking the HL IB English Language course will be required to explore various text types, engage in oral activities such as role-play scenarios and write detailed written tasks. Whether you're taking the SL or HL course, our IB English Language tutors will support you in your learning objectives by creating a personalised plan to ensure that you are confident in all areas of the subject.
🗺️I'm an international student, is that an issue?
Absolutely not! We support diversity in higher education and are committed to assisting foreign students in enrolling in UK-based educational institutions and helping complete external tests.
✍️How long will it take to improve my score?
The answer is as individual as you are! Improving your score will take a mix of improving your basic skills, exam knowledge and answering speed.
Your English Language tutor will be able to optimise your studying, so you make the most progress in the shortest amount of time.
📑How will my tutor help me to improve my English Language Test score?
All of our instructors will walk you through our precise, current study materials, created to provide you with more exam practice and give you a greater understanding of the various question types.
You will receive a unique lesson for each section. The English Language tutors will walk you through the exam sections you are having trouble with and provide you with useful strategies.