1-1 GAT Tutors
Unlock your full potential and achieve outstanding results in the GAT with our exceptional team of GAT tutors. With their extensive knowledge, personalised guidance, and proven strategies, our tutors will empower you to excel in every section of the exam.
Secure a high GAT score with Study Mind expert GAT Tutors!
SIGN UP
1-to-1 Lessons
Money-Back Guarantee
University Specific
Trusted by Schools Caroline
My experience with Study Mind was absolutely delightful. They provided regular homework assignments and testing in between our Zoom 1-1 lessons, ensuring comprehensive understanding and progress. I highly appreciate Study Mind for their exceptional tutoring service.
FREE
Book Call with a
GAT Expert
Let's get you a high score in GAT
Improve scores by 38%
Book a tutor in minutes
Trusted by 12,000+ parents
Money-Back Guarantee
WHATSAPP US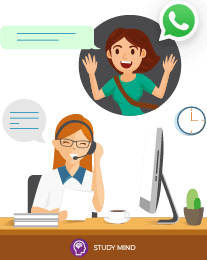 Talk to us

within 21 seconds
Start GAT Tutoring today by speaking to our friendly team now - Choose one of the options below
1-to-1 GAT Tutoring
Elevate your GAT performance with our exceptional team of GAT tutors. Our tutors are not only knowledgeable but also provide a personalised approach, tailoring their instruction to address your specific weaknesses. With regular assessments and customised guidance, our GAT tutors will empower you to excel in every section of the exam, helping you achieve your desired results and open doors to a bright future.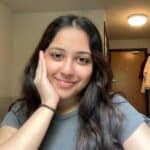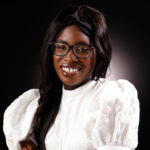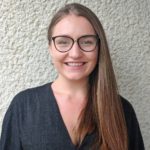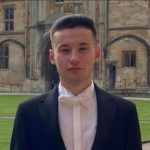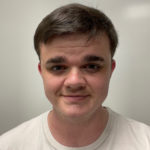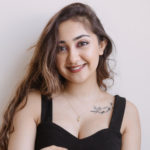 Hand-Picked Oxford GAT Tutors.
Our GAT tutors boast exceptional achievements, all scoring in the top 10% of GAT candidates and possessing valuable experience in Oxford Geography application. Your assigned GAT tutor will bring enthusiasm, support, and act as your mentor, guiding you meticulously through every step of your GAT preparation.
Get Started
1-1 GAT Lessons tailored to you.
Our 1-1 GAT lessons offer a personalised approach, addressing your unique needs. Whether it's Critical Thinking or Problem Thinking GAT questions in Section A, B, or C that challenge you, we will tailor our teaching to prioritise those areas, equipping you with the skills and confidence to excel.
Get Started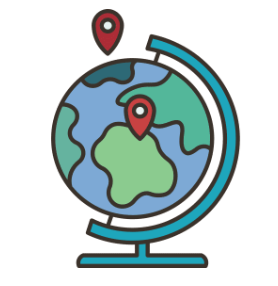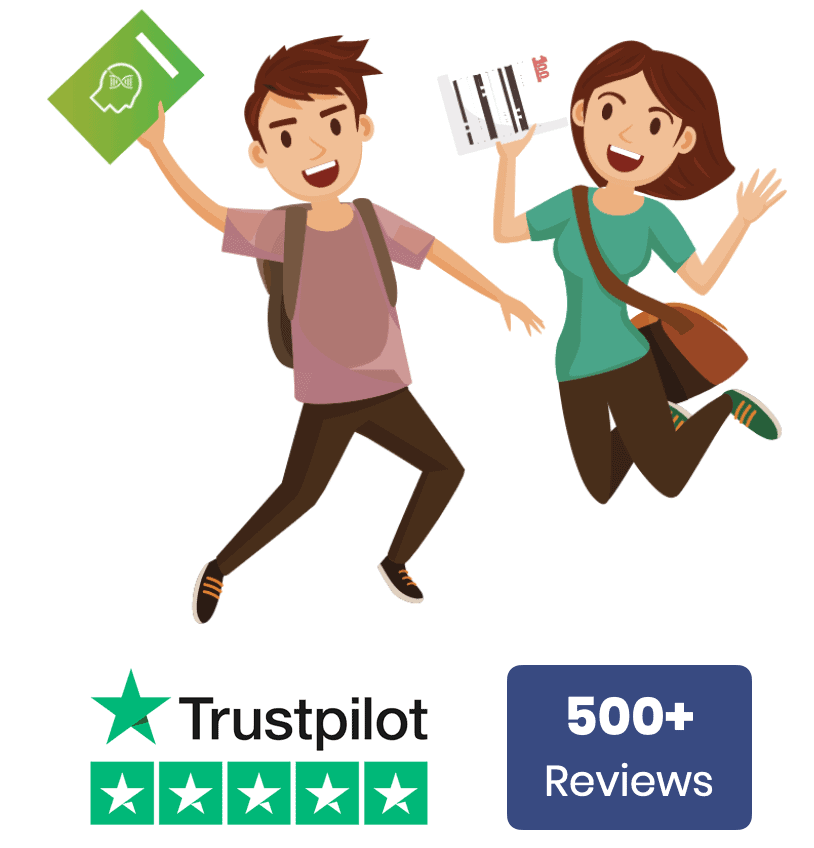 Trusted by Teachers & Schools.
We have worked with over 50 schools in the UK, and have helped 100s of GAT students secure offers to study Geography at Oxford.
Get Started
Online Lessons with a Flexible Schedule.
Achieve GAT success at your own pace, whether you have 2 weeks or 12 months. Our flexible GAT revision schedule, guided by Oxford GAT experts, is tailored to your needs. Connect from home, start your GAT preparation, and unleash your full potential with our dedicated team.
Get Started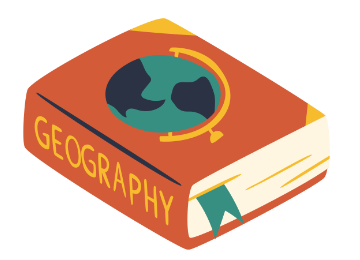 Book a call with
GAT Expert
Book call with a

GAT Tutor

free
Reviews
We've taught hundreds of students and they love the journey
they've taken with us - just here what they have to say... Mia Martin
I can't thank Study Mind enough for their exceptional GAT tutoring. The tutors were highly knowledgeable and provided personalized attention to address my weaknesses. Their guidance and support were instrumental in my success. I highly recommend Study Mind for GAT preparation. Sophia Chen
Study Mind's GAT tutoring surpassed my expectations. The tutors were friendly and approachable, creating a comfortable learning environment. They tailored their approach to my needs, and the regular testing and homework assignments helped solidify my understanding. I'm grateful for their support! Jacob Patel
I had a fantastic experience with Study Mind's GAT tutoring. The tutors were enthusiastic and dedicated, providing step-by-step guidance throughout my GAT preparation. Their expertise and mentoring helped me build confidence and achieve great results. I couldn't have done it without them! Jacob Patel
Study Mind's GAT tutors are truly exceptional. Their deep understanding of the exam structure and content, combined with their effective teaching methods, ensured I was well-prepared. They provided valuable insights and strategies that boosted my performance. Highly recommend their tutoring service! Olivia Johnson
Study Mind's GAT tutoring was a game-changer for me. The tutors went above and beyond to customize the lessons to my specific needs. Their focus on critical thinking and problem-solving skills significantly improved my performance in the exam. I'm grateful for their guidance. Lucas Rodriguez
I'm extremely satisfied with Study Mind's GAT tutoring. The tutors were patient and encouraging, fostering a positive learning environment. They broke down complex concepts into understandable chunks, helping me grasp difficult topics. I owe my GAT success to Study Mind! Mia Martin
Study Mind's GAT tutoring program is top-notch. The tutors not only provided in-depth subject knowledge but also imparted valuable exam strategies and techniques. Their constant support and mentorship boosted my confidence and helped me achieve outstanding results. Highly recommend! Noah Lee
Study Mind's GAT tutors are experts in their field. They possess an in-depth understanding of the exam requirements and guided me through the entire preparation process. The personalized approach and regular assessments ensured my progress and ultimate success. Thank you, Study Mind! Ava Williams
Choosing Study Mind for GAT tutoring was a wise decision. The tutors were not only knowledgeable but also passionate about helping students succeed. Their dedication and support were evident in every session, and I am grateful for the invaluable guidance they provided. Liam Thompson
Study Mind's GAT tutoring was the key to my success. The tutors provided comprehensive coverage of all GAT sections and equipped me with effective strategies. Their guidance, coupled with their genuine care for my progress, made a significant difference. I highly recommend Study Mind for GAT preparation.
How do I get started?
While getting the grades you want might not seem
so simple, it all begins with these three easy steps...
Sign up for Free Consultation
READY!
It all starts with signing-up for a free consultation with our team. No matter what question you have about tutoring or our courses, they are happy to help!
Receive a Taster Lesson
SET!
Pick a topic that you are really struggling with and we'll help you tackle it head on, with a structured lesson that is focused on GAT exam.
Discuss a Study Schedule
GO!
Enjoyed your first lesson? We'll build you a Study Schedule that works for you and helps you start your journey towards aceing those exams!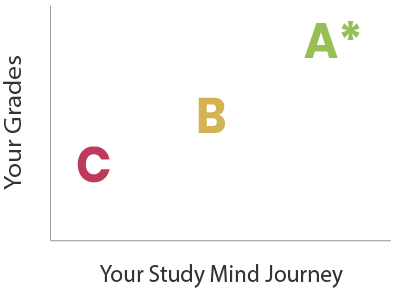 Tutoring is proven to improve grades
Book call with a

GAT Tutor

free
Frequently Asked Questions
We understand that you might have some questions before booking your first lesson. If you can't find the answer you're looking for in the FAQs, feel free to contact us!
🤔What is the GAT Exam?
For aspiring undergraduate Oxford Geography students, the Geography Admissions Test (GAT) is a compulsory part of the application process. The GAT is carefully structured to present a fair challenge to all applicants, regardless of their academic background or the specific exams they have taken in school. Now, let's explore the structure and format of the GAT.
📖Have many Sections does GAT have?
The GAT is meticulously designed to ensure a level playing field for all candidates, irrespective of their academic background or the specific school examinations they have completed. This comprehensive examination assesses critical thinking, problem-solving skills, and essay writing proficiency in response to unseen material. Administered online, candidates submit their answers through a dedicated online platform. The exam spans 1 hour and 45 minutes, comprising three distinct sections: Part A, Part B, and Part C.
🌟What is special about Study Mind's GAT Tutoring Courses?
Study Mind's GAT Tutoring Courses offer a unique blend of expertise, personalised attention, and proven strategies tailored specifically for the GAT exam. With highly knowledgeable tutors who understand the nuances of the test, students receive comprehensive guidance and support to excel in critical thinking, problem-solving, and essay writing. The courses are designed to maximise each student's potential, providing a competitive edge for success in the GAT and beyond.
🧑‍🏫Who are the GAT tutors?
The GAT tutors at Study Mind are experienced professionals who have excelled in the GAT themselves and possess a deep understanding of its intricacies. They are highly knowledgeable in the subject matter, skilled in teaching GAT-specific strategies, and dedicated to helping students achieve their best results. Our GAT tutors bring enthusiasm, expertise, and a passion for mentoring students on their journey towards GAT success.
🌍Where do the GAT lessons take place?
The GAT lessons with Study Mind take place in a convenient and flexible online learning environment. Students can access the lessons from the comfort of their own homes or any location with internet connectivity. Through virtual platforms such as Zoom or other online collaboration tools, students can engage in interactive one-on-one lessons with their GAT tutors, ensuring a seamless and effective learning experience regardless of geographical location.
🎓Which universities require the GAT Exam?
The GAT serves as an assessment employed by Oxford to evaluate an individual's critical thinking aptitude for studying Geography. It aims to determine whether candidates possess the necessary skills in this area, which are crucial for pursuing the field of Geography at the university level.
🗺️ I'm an international student, is that an issue?
Absolutely not! We strongly advocate for diversity in higher education and are dedicated to assisting international students in gaining admission to esteemed educational institutions like Oxford.
Our comprehensive range of services extends internationally, offering GAT tutors in various locations including London, Australia, Singapore, India, New Zealand, Canada, America, Dubai, Hong Kong, Melbourne, Sydney, and many more.
We are committed to supporting students worldwide on their path to success!