Are you looking for
A Level Tutors Online
Study Mind tutors will help you ace your A Levels with ease and turn your areas of weakness into strengths with time, hard work, and commitment.
Work with the UK's leading A Level tutors and be on your way to smashing your goals. Get started today!
SIGN UP
Live 1-1 Classes
Award-Winning Strategies
24/7 Support
Trusted by 12,700+ Students Ray
Genuinely enthusiastic bunch of young professionals who provide the best advice and excellent tutoring for any student. Good value for money spent.
FREE
Contact Us
For Free Consultation
Here's a selection of our A-Level Tutors, continue below to search from all 180 tutors
Didn't find a suitable tutor? Leave a request, we will help
Let's see how the lessons will go
Answer questions, fix key goals
Discover more A-Level Tutors below, we offer a selection of 150 highly qualified tutors for you to choose from
premium
Experienced A-Level tutor
Francesca
premium
Experienced A-Level tutor
University of Cambridge
Natural Sciences
Graduate
522 ratings
Cambridge BA 2022
UCL MSc 2024
Offer from Cambridge
Offer from Imperial
Offer from Durham
Offer from UCL
A*A*A*A* at A-Level
11 A*s at GCSE
Hi, I'm Fran! I am a postgraduate student at UCL, studying for MSc Science Technology and Society, which I hope to finish in 2024. In 2022, I graduated with a BA in Natural Sciences from the University of Cambridge, where I specialised in Materials Science in my final year. I'm super passionate about science, and love science communication and policy-making. In my spare time, I enjoy rock-climbing, reading, board games, and music.
I have been tutoring privately for around 4 years now, and I love it! I enjoy spreading my passion for science and love discussing new and interesting topics and issues in science with my students. I think it's really important to engage children and young people with science, to encourage the next generation of medics, mathematicians, scientists, and engineers.
premium
Experienced A-Level tutor
Rebecca
premium
Experienced A-Level tutor
University of Oxford
Law
3rd Year
20 ratings
LNAT - Above Mansfield College Oxford Average
Interview - Received all 5 offers
Offer from Oxford
Offer from LSE
Helped Student Achieve Teddy Hall Oxford Offer
3As at A Level
10A*s and 3As at GCSE
Tutor of the Year Award 2019
Hello! I'm Rebecca, a student at the University of Oxford who is currently studying Law. I received all 5 of my offers for University, applying for Law at Oxford, Durham, LSE, Nottingham and Warwick. In my free time I love to read and sing – I have just finished being Musical Director (and previously president) of an Acapella group in Oxford!
I studied Chemistry, Philosophy and Economics at A Level, achieving 3As, as well as 10A*s and 3 As at GCSEs. I also achieved 5 points above the average for the LNAT in my cohort, also putting me above the average LNAT score for my Oxford college. I'm really passionate about learning new things and Law has allowed me to flourish. My wide range of subject knowledge means I have developed strong analytical and problem solving skills. Studying law specifically has honed my essay writing skills, meaning I am particularly well trained to help you construct a strong, coherent argument. The problem solving aspect of my degree has been aided by the skills I developed studying the sciences and has continued to develop further.
I have several years of experience tutoring students from ages 4-16 in Maths, English, all three Sciences and 11+. I taught six children at a time, all of different ages and abilities – including children with learning and physical disabilities – winning tutor of the year at my branch in 2019! This means I have experience tutoring using online platforms as well as developing lesson plans for a large range of subjects.
I currently tutor Economics, Law and Philosophy A Level, helping my students achieve their target grades and increase their confidence. Last year, I also mentored an IB student in the whole Oxford Law application process – LNAT, personal statement and Interview – leading to her receiving her offer to study BA Jurisprudence at St Peters.
I'm looking forward to helping you learn, grow and improve the skills you already have and reach your full potential!
recommended
Experienced A-Level tutor
Louise
recommended
Experienced A-Level tutor
Kent State University
Medicine
1st Year
23 ratings
A*A*A* at a level in Biology
Geography and Chemistry
9 in Physics
8 in Biology
8 in Chemistry
9 in Geography
Offer from Kent and Medway Medical School
Aston interview
rejected before interview result.
Hi! My name is Louise and I have just finished studying Biology, Geography and Chemistry at A-level achieving A*A*A*. I currently study at Kent and Medway Medical school. I had a tutor myself in Chemistry and hope to pass on the knowledge I gained in Chemistry but also the other subjects onto you. Additionally, I love learning science so hope to be able to pass on my passion by making the lessons enjoyable, inspiring and a relaxed environment where you feel free to ask any questions.
I would love to tutor you whether it be a science subject, Geography or with interview prep. Aside, from studying and tutoring I enjoy water sports in particular kayaking. I have had experience tutoring over the last two years and if you would like me to tutor you then please don't hesitate to get in contact.
Ace A-Level Online with 1-1 Tutor!
4.7/5 Star Rating on Trustpilot
Trusted by 12,700+ Students
Live 1-1 Classes
98.9% Satisfaction Rate
WHATSAPP US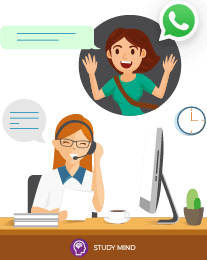 Talk to us

within 21 seconds
Start A-Level Online Tutoring today by speaking to our friendly team now - Choose one of the options below
How our
Online A Level Tutoring

works

Our A Level course is fully personalised! 1-1 A Level lessons are built on individualised lesson plans focussed on your goals, to ensure success. We also provide weekly progress monitoring, homework and other resources to help you perfect your grasp of A Level.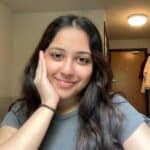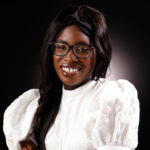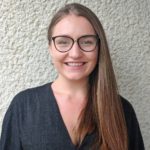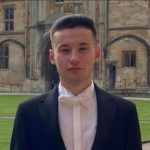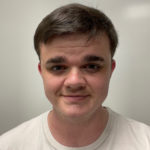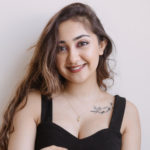 Start with an Excellent A Level Online Tutor
Before you look for a tutor, it's a good idea to know exactly where you need help and then narrow down your options accordingly. Before booking, you can ask the tutor any questions you want in a free meeting and see how well they get along with you.
Contact Us
1-1 A Level Online Lessons
A Level Online tutoring allows you to learn at your own pace and in a way that suits your learning style. The reassurance of one-on-one tutoring will enable you to ask as many questions as you want and go over topics as often as needed until you understand them.
Get Started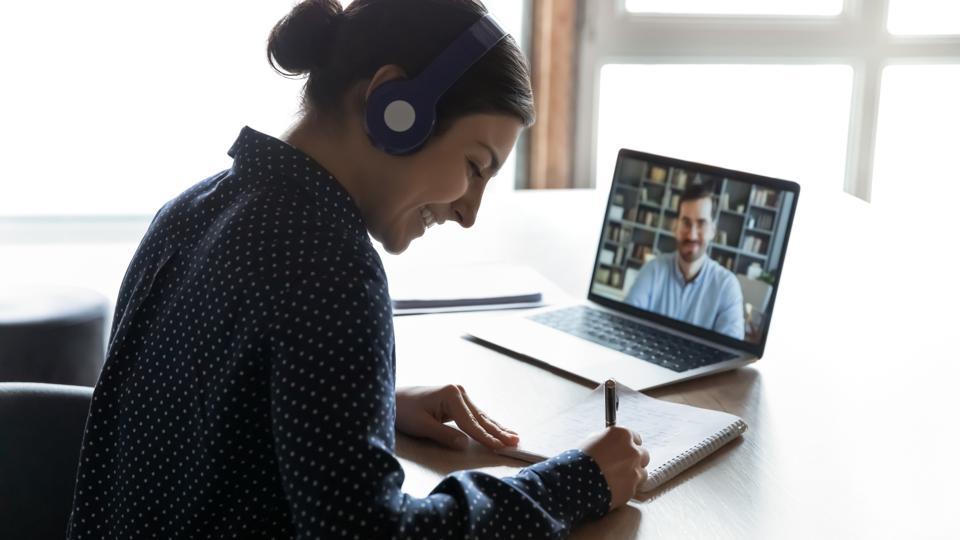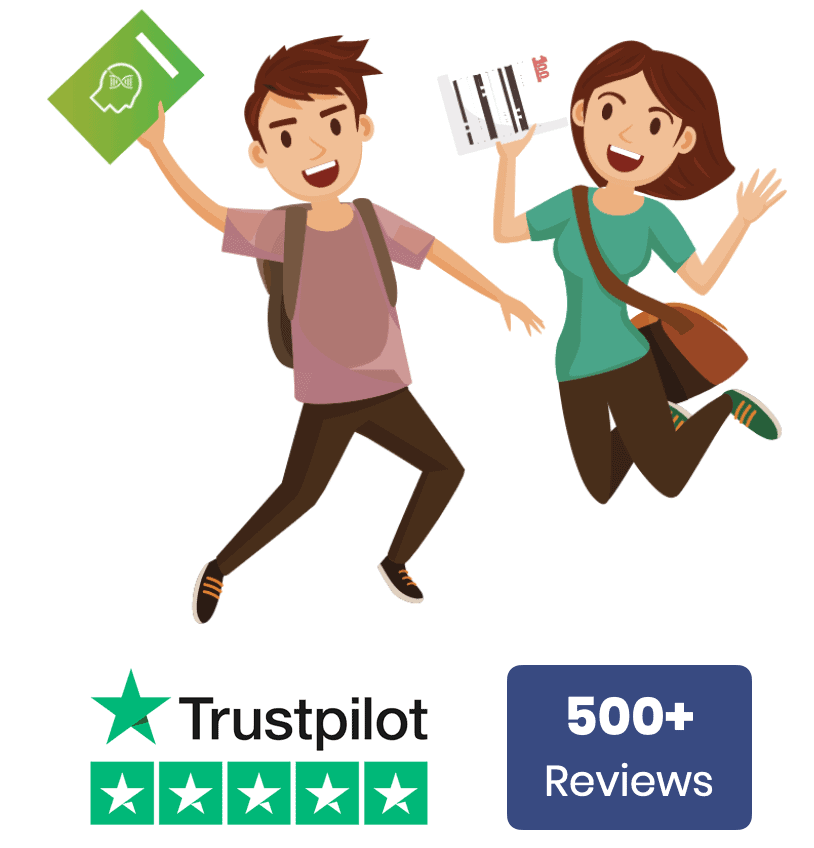 Trusted by Schools & Teachers
We have taught over 100,000 hours of lessons and have partnered with 50+ schools across the UK.
Get Started
Online Lessons with a Flexible Schedule
Our A-Level tutors are flexible and happy to provide lessons that fit into your schedule no matter how busy you are!
Get Started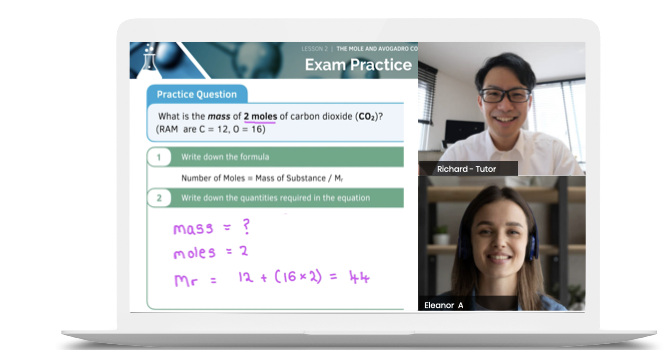 Book a call with an
A-Level Expert
Book call with an

A-Level Tutor

free
How do I get started?
While getting the grades you want might not seem
so simple, it all begins with these three easy steps...
Sign up for Free Consultation
READY!
Got more questions for us? Sign up for a FREE consultation to learn more about what our 1-1 A-Level tutors can do for you!
Receive a Taster Lesson
SET!
Our A-Level tutors will help you identify and tackle any problem areas to get you one step closer to smashing your exams.
Discuss a Study Schedule
GO!
Was your FREE lesson a hit? Book a place on our highly coveted 1-1 A-Level tutoring course today!
Book call with an

A-Level Tutor

free
Frequently Asked Questions
We understand that you might have some questions before booking your first lesson. If you can't find the answer you're looking for in the FAQs, feel free to contact us!
🤔Who are your A Level tutors?
Our tutors have achieved A*s in the A Level courses and now bring their first-hand expertise to you!
🌍In which locations do you provide A Level prep?
Our A Level Online preparations are available to students across the UK and around the world! You will meet your A Level tutor online via MS Teams.
💻Where do the sessions take place?
You will be able to access all the material, including the live lessons, and A Level Revision, from the comfort of your own home as the lessons are held virtually on MS Teams.
🗺️I'm an international student, is that an issue?
Our 1-1 A Level tutoring online courses are held virtually, making them accessible to students across the world. 30% of our students are from countries like Australia, Dubai, Singapore, Hong Kong and many more areas. We will cater to your needs!
💰Do I have to pay for all of the lessons upfront?
We strive to make our A-Level prep as accessible as possible. You can discuss individual payment plans with our team during your FREE one-off consultation with our experienced online A Level tutors.