Are you looking for a
Sociology Tutor 1-1
With time, hard work and commitment, Study Mind tutors will help you understand Sociology with ease and turn your areas of weakness into a strength!
With the UK's leading 1-1 Sociology Tutors, you can get the score you need on any test. Schedule your first lesson with us today. 🌟
SIGN UP
Live 1-to-1 Lessons
Satisfaction Guarantee
Tuition for all exam boards available
Trusted by 12,700+ Students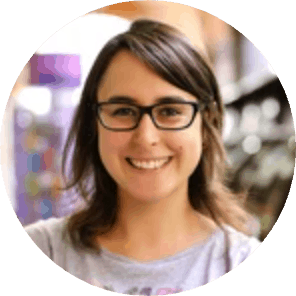 Helen
Excellent tutor, explained the topic through notes and drawings to help us understand visually and ensure everyone understood. I really liked the way he would ask us questions and everyone's interaction.
FREE
Contact Us
To Set Up First Free Lesson
Here's a selection of our Sociology Tutors, continue below to search from all 320 tutors
Didn't find a suitable tutor? Leave a request, we will help
Let's see how the lessons will go
Answer questions, fix key goals
Discover more Sociology Tutors below, we offer a selection of 320 highly qualified tutors for you to choose from
Experienced Sociology tutor
Shrish
Experienced Sociology tutor
King's College London, University of London
MA Critical Theory
Graduate
IELTS 8.5
CEFR C2 (English)
SAT 95th Percentile
Distinction in English
Distinction in History
Distinction in Political Science
Full Undergraduate Scholarship
Dean's Roll of Honor (Undergraduate)
Offer from KCL
Offer from UCL
Offer from LSE
Offer from Edinburgh
Offer from Bristol
Offer from Warwick
Hi! I am currently a postgraduate student at King's College London, pursuing a degree in Critical Theory. I am passionate about sociology and social philosophy, which form a major part of my academic research at university. I am a keen, critically-oriented tutor, eager to interact with a breadth of students. Education is perhaps the only space where a wealth of ideas may circulate amongst people with no inherent hierarchy, and I want to channel this potential into productive, progressive goals. I thrive on building new connections and engaging in thoughtful conversations, encouraging practices of mutual respect and open-mindedness no matter whom I am talking to. Being a tutor should never mean that one is "superior" to those they are tutoring; instead, it merely signals more experience which, when communicated with nuance and complexity, allows for a two-way exchange rather than a top-down, teacher-student relationship. I look forward to working with you!
Experienced Sociology tutor
Fariha
Experienced Sociology tutor
University of Oxford
Experimental Psychology
3rd Year
Interviews: Oxford offer
Personal statement: 5 offers for applications
A-levels: A*AA
TSA prep
Helped students receive Oxbridge offers
I'm a 3rd year Psychology student at the University of Oxford, and I received offers from the five universities I applied to for my undergraduate. I have successfully tutored other students through Oxbridge applications, which includes TSA entrance exam sessions as well as interview preparation. I am able to help craft personal statements for a variety of subjects, and I am most experienced in Psychology personal statements but can do other subjects. I also have a history of tutoring children from the ages of 11 and up for Sciences, Maths and English – I have tutored children with dyslexia and ADHD so am able to provide tailored tutoring for children, regardless of their unique needs. I tailor my tutoring style to fit the student's learning style and tutoring needs, and am very experienced in tutoring, so will be greatly beneficial no matter what you are looking for.
Succeed in your Sociology Test
Live 1-1 Classes
24/7 Support
Trusted by 12,700+ parents and students
Award-Winning Strategies
WHATSAPP US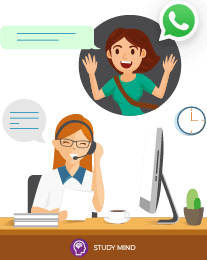 Contact us

Let's start our journey!
Secure the score you need in your Sociology Test with the UK's leading 1-1 Tutors today by speaking to our enthusiastic team - Choose one of the options below 👇
Why choose Study Mind?

Our mission is to provide trustworthy educational services
what we offer - not only content but also preparation techniques
Our knowledgeable Sociology Test tutors will walk you through each of the exam specifications in order to successfully complete the test.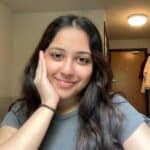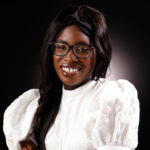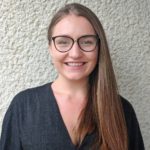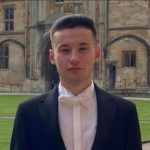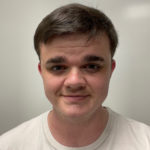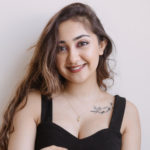 Find Professional Sociology Tutor
Tell us exactly what you want. Within minutes, you will be matched with professional tutors. Examine their profiles, read their reviews, and get in touch with them.
Get Started
GCSE Sociology Tutors
When it comes to getting good grades, a tutor can make all the difference. Our tutor will always work hard to ensure that you have the correct tools and enough study time to go over tough topics and achieve your goals.
GCSE Sociology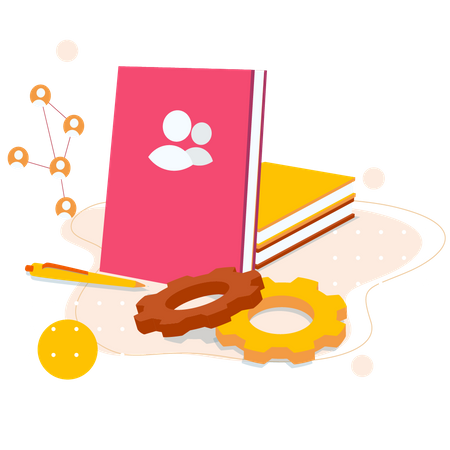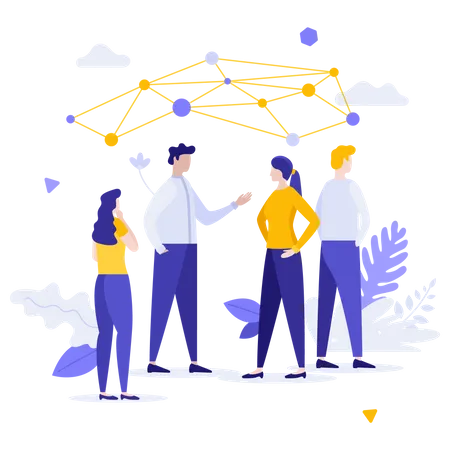 A-Level Sociology Tutors
If you are considering taking Sociology to A-Level or are currently preparing for your A2 exams, our Sociology tutors will assist you in making the most of your studies and performing to the best of your ability come exam day.
A-Level Tutors
Maximise your chance of success
To increase your chances of passing tests, all of our tutoring sessions are individually tailored to each student's needs and goals. Our Sociology tutors provide comprehensive assistance in a variety of ways.
Join Us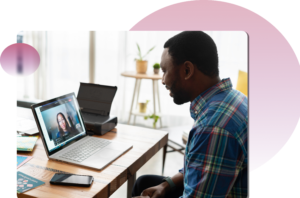 Choose Your Own
Study Plan
Sign Up

Free Consultation

free
Reviews
Want to know why you should choose Study Mind?
listen to what some of our students have to say... Joshua
Thank you so much for these sociology lessons, they have been super beneficial so far and I have no doubt that they will be for anyone else. Honestly, the best tutors I have had so far. Atima
Wonderful tutors, explained the topic through notes as well as drawings to help us get a visual understanding and made sure everyone understood. Really liked the way they would asks us questions and everyone's interaction. Luna
The teaching is great by my sociology tutor and I'm able to understand the topics I didn't understand I'm class. She is also really friendly so I can ask all my questions without any worry. BluelightningCJ wilkin
I would have to rate my experience 5/5. I feel like I've really been able to connect with the tutors and learn so much with there help feels like I would of never of gotten too this stage without them. Been a real pleasure to work with them. omer sharaf
The tutoring is great to be honest.The Tutors are really helpful and ensure that we fully understand the topics before moving on. As students, we have full control of what we want to cover in each lesson. It's been a great experience and my improvements have been evident. Would definitely recommend
How do I get started?
While getting the band you want might not seem
so simple, it all begins with these three easy steps...
Sign up for Free Consultation
READY!
Sign up for a FREE consultation with our team to learn more about how we can help you ace Sociology.
Receive a Taster Lesson
SET!
Our experts will help identify and tackle any problem areas with a view to boosting you Sociology score.
Discuss a Study Schedule
GO!
Enjoyed your first lesson? We'll work with you to build the perfect study schedule and guide you closer to smashing those exams!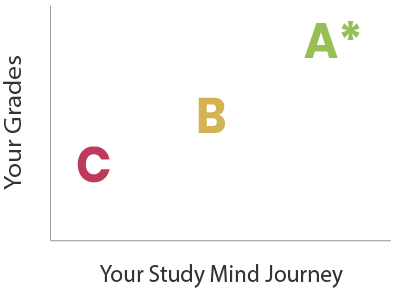 Tutoring is proven to improve grades
Sign Up

Free Consultation

free
Got questions?
Don't worry, we may have what you are looking for.
What tutoring do you offer for Sociology exams?
Study Mind can connect students with fully qualified A-Level Sociology tutors and GSCE Sociology tutors. We believe we have exactly what you need for sociology exam preparation, contact us!
🧑‍🏫Why study sociology?
Studying sociology allows you to gain a better grasp of the following: Reasons for social disparities, especially behavioural variances. The causes of differences in group opportunity and results. The significance of social hierarchies and social power in daily life.
🌟Is sociology is a good career?
Yes, for many students, a sociology degree is worthwhile. The Bureau of Labour Statistics forecasts 5% job growth in life, physical, and social science jobs over the next ten years, which is faster than the overall average.
⚖️What will sociology GCSE tutor teach you about?
Through the study of families, education, crime and deviance, and social stratification, our GCSE Sociology tutor helps students gain knowledge and comprehension of essential social structures, processes, and challenges.
📝Is A-Level sociology good?
Sociology is an excellent A-level subject. It will inform you about various societal issues. You will also improve your critical thinking skills, which will be very useful when you go on to further your education. Study Mind's A-Level sociology tutors will help you grasp various social and political issues that are currently being addressed.
✨Who should study sociology?
If you are interested in topics such as social change, social movements and social justice, criminal justice, family dynamics, social class concerns, and the implications of human and social behaviour, a sociology degree is an excellent option for you.
🗺️I'm an international student, is that an issue?
Absolutely not! Study Mind supports diversity in higher education and is committed to assisting foreign students in enrolling in UK-based educational institutions and helping them complete external tests.
✍️How long will it take to improve my score?
The answer is as individual as you are! Improving your score will take a mix of improving your basic skills, exam knowledge and answering speed.
Your sociology tutor will be able to optimise your studying, so you make the most progress in the shortest amount of time.
📑How will my Sociology tutor help me to improve my Test score?
All of our sociology instructors will walk you through our precise, current study materials, created to provide you with more exam practice and give you a greater understanding of the various question types.
You will receive a unique lesson for each section. The sociology tutors will walk you through the exam sections you are having trouble with and provide you with useful strategies.