1-1 TOEFL Test Tutors
There's no better way to ace your TOEFL Exam than booking to have a sit down with the Best TOEFL Tutors. 🌟
SIGN UP
1-to-1 Lessons
Money-Back Guarantee
Tuition for all 5 sections available
Trusted by schools and universities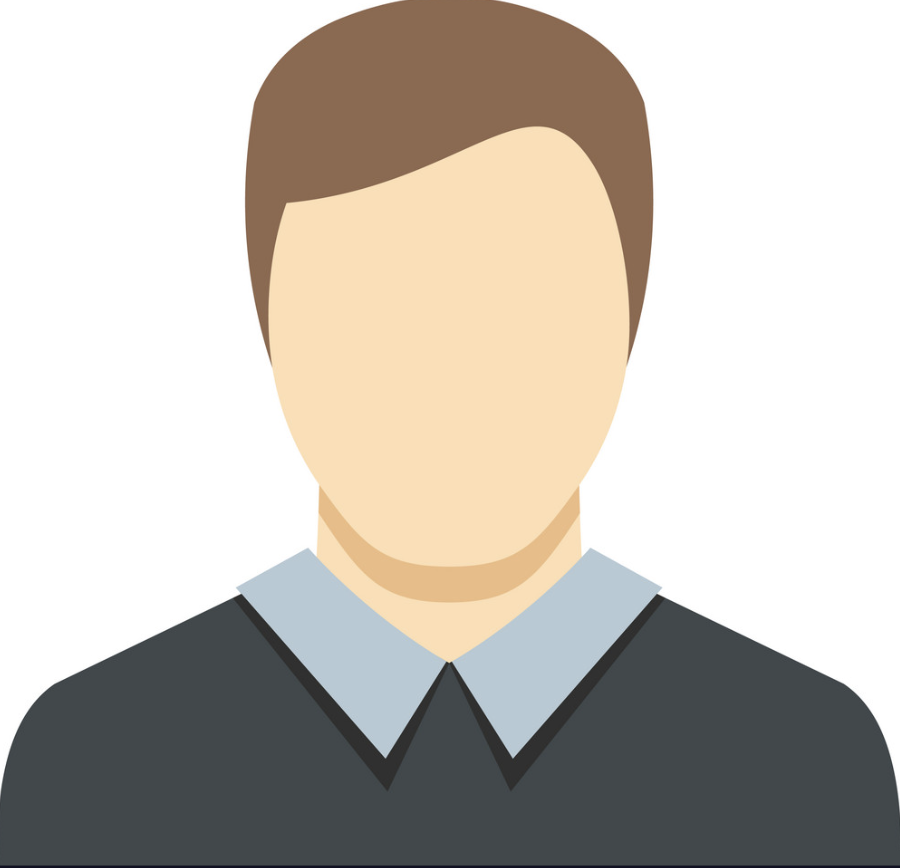 Mark
I loved my experience with Study Mind. The tutors were very friendly, and I liked how they tailored the approach to my weaknesses, with regular homework and testing in between the Zoom 1-1 lessons.
FREE
Book a call with a
TOEFL Test Expert
Here's a selection of our TOEFL Tutors, continue below to search from all 210 tutors
recommended
Experienced TOEFL tutor
Mohammad
recommended
Experienced TOEFL tutor
King's College London, University of London
Dentistry
4th Year
61 ratings
AAA*A* at A-levels
offer from KCL
offer from Plymouth
9 GCSEs
helped over 20 students to get offers
860 in AR
silver award
Mentor
850 in QR
A* in Biology
offer from Dundee
offer from Sheffield
offer from Liverpool
offer from Manchester
offer from KCL
Helloooo Everyone,
My name is Mohammad and I'm a 4th year dental student at KCL. I am a hard worker, determined and delighted student who is willing to share my knowledge with you. I have achieved AAA*A* in my A-level subjects which are biology, chemistry, maths and Persian. I also did 9 GCSES with A grade in maths, sciences and English. I always try to inspire my students and make them to believe in their abilities and skills.
I have taught for the past three years and all of my students managed to achieve their target grade.
I follow a really unique method for my teaching. For the first part the session, I usually teach and go through everything, then I asses my students to make sure they understood everything and if there is any problem I will explain it again before I leave. Usually, I set some homework to make my students more familiar with exam style questions.
I have a experience of teaching most of the exam boards in depth and I'm always happy to help more students. I have experience of teaching for over two years and all of my students achieved their target grade. Every single student have the skills to achieve the best with the right mentoring. I did a mentoring course in August 2020. This helped me to understand my students better and set an unique learning plan for each one of them as I believe every student has different abilities and based on those abilities, I would approach in order to accomplish a better result.
University of New South Wales
Medicine
1st Year
4 ratings
A* A* A* A* A at A-level including EPQ
Offer from Monash University
Offer from UNSW
Offer from University of Western Australia
Hello! I'm Nandini, a second year medical student at UNSW. I have experience preparing students for their MMI and panel interviews at the University of Adelaide, Bond University, UNSW, the University of Melbourne, and Monash University. I am familiar with the qualities medical schools are looking for in applicants, and have a lot of experience with preparing for medical school interviews, so am ready to help you practice answering a range of questions till you're confident. I'll be happy to answer any questions you have about life at medical school if you're considering applying for medicine too! I have over two years of experience tutoring high school students, including those who use English as a second language, so I can help you consolidate the knowledge you have learnt in school, and be more confident in your subjects and tests. I am described as friendly, optimistic, and persistent by my students, so I'll do my best while working with you so you can achieve your goals and beyond.
University of London
Data Science and Business Analytics
Graduate
1 ratings
Achieved 6 9s and 2 8s at GCSE
A* A* A A at A-Level
First Class Honors in BSc Data Science
Received offer from QMUL
Hello! I'm a recent graduate who has just finished my final year exams for a Bachelor of Science in Data Science and Business Analytics. I have a strong passion for mathematics and statistics, and I'm captivated by the fascinating field of data science! I also have experience teaching primary and secondary mathematics, which stems from my passion for the subject.
With a strong foundation in both theory and practical applications, I'm eager to share my expertise and help students navigate the exciting landscape of Mathematics, English and other key subjects. My academic background has equipped me with a deep understanding of statistical methods, data analysis, and the art of transforming raw data into actionable insights, which I hope to share with the students I teach.
I am dedicated to creating a learning environment that not only imparts knowledge but also makes the journey enjoyable and accessible to everyone.
Didn't find a suitable tutor? Leave a request, we will help
Let's see how the lessons will go
Answer questions, fix key goals
Discover more TOEFL Tutors below, we offer a selection of 210 highly qualified tutors for you to choose from
Jules
Experienced TOEFL tutor
King's College London, University of London
Philosophy
Graduate
1 ratings
28 on LNAT (16% higher than cohort)
Student LLB offers received: Bristol & KCL
2022 Prize for Advanced Ethics & Politics (KCL)
Jelf Medal (KCL)
A* at A-level (French)
First class degree (Philosophy)
After graduating with a Philosophy BA (first class) from King's College London, I worked in commercial law for one of the world's leading tech companies for a period of one year, before leaving to pursue my own entrepreneurial career in app development.
Whilst at university, I completed mini-pupillages at top commercial law chambers such as Quadrant Chambers and Four New Square, and won several moot court competitions both within King's College and representing the university on the European stage, all of which has given me extensive academic and professional legal experience.
I am an outgoing and physically active individual, playing league football and competing regularly in Brazilian Jiujitsu. In my spare time, I am an avid reader of nonfiction on the topics of psychology, artificial intelligence and rationality.
King's College London, University of London
MA Critical Theory
Graduate
IELTS 8.5
CEFR C2 (English)
SAT 95th Percentile
Distinction in English
Distinction in History
Distinction in Political Science
Full Undergraduate Scholarship
Dean's Roll of Honor (Undergraduate)
Offer from KCL
Offer from UCL
Offer from LSE
Offer from Edinburgh
Offer from Bristol
Offer from Warwick
Hi! I am currently a postgraduate student at King's College London, pursuing a degree in Critical Theory. I am passionate about sociology and social philosophy, which form a major part of my academic research at university. I am a keen, critically-oriented tutor, eager to interact with a breadth of students. Education is perhaps the only space where a wealth of ideas may circulate amongst people with no inherent hierarchy, and I want to channel this potential into productive, progressive goals. I thrive on building new connections and engaging in thoughtful conversations, encouraging practices of mutual respect and open-mindedness no matter whom I am talking to. Being a tutor should never mean that one is "superior" to those they are tutoring; instead, it merely signals more experience which, when communicated with nuance and complexity, allows for a two-way exchange rather than a top-down, teacher-student relationship. I look forward to working with you!
University of Newcastle
Medicine
2nd Year
16 ratings
Top 11% in UCAT
SJT Band 1
95% in IB Biology highest in my school
23/25 IGCSE Business Coursework highest in class
93% in IGCSE Business
Panel interview in Newcastle University
MMI in Brighton and Sussex Medical School
MMI in University of Manchester
MMI in Leicester University
Offer from Newcastle University
Offer from University of Manchester
Offer from Leicester University
Offer from Brighton and Sussex Medical School
Achieved 8 A*s in IGCSE and 2 As
41/45 for IB
115/120 for TOEFL
Hi! I am Kunika and I am currently in my second year of Medicine at Newcastle University. This is just a little bit about me 🙂
1. I took a gap year due to the pandemic
2. I am an international student
3. I really really enjoy studying Medicine and I truly think all the time spent preparing for the UCAT and medical interviews was worth it
4. I have had past experience in tutoring
As your tutor, I would like to see you progress and become confident in yourself, because a lot of times we know the content but just lack the confidence and I'd love to help you work on that if that is the case. If I was helping you prepare for medical school interviews, I have a lot of feedback I can provide, especially after having done 4 MMIs in my own medical school application process, and having gathered notes from what the panelists have said in those interviews.
For each student my priority would be getting to know your strengths and weaknesses to be able to target specific areas that need work, and enhance your strengths even more to be able to stand out.
I am looking forward to helping you achieve your goals, and navigating this application process with you!
Succeed in your TOEFL Test
Score highly in TOEFL Test
Book a tutor in minutes
Trusted by 12,000+ parents and students
Money-Back Guarantee
WHATSAPP US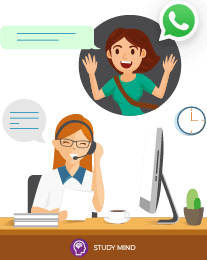 Talk to us

within 21 seconds
Secure the score you need in the TOEFL Test with the UK's leading 1-1 Tutors today by speaking to our friendly team now - Choose one of the options below 👇
1-to-1 TOEFL Tutoring

Are you looking to take your TOEFL test score to the next level? Study Mind's TOEFL Tutoring service is here to help you reach your TOEFL goals!
Our experienced tutors know exactly what you need to achieve your desired TOEFL score. We provide the knowledge and guidance you need to succeed. With over 10 years of experience in TOEFL tutoring, we are confident that our program will help you achieve your desired score. Skilled TOEFL Tutors will walk you through each of the four sections—Writing, Reading, Listening, and Speaking—in order for you to ace the exam.
Our tutors are all certified TOEFL instructors and have years of experience helping students. They will provide personalised and detailed feedback to ensure that you understand the material and can apply it to your test. So don't wait any longer, start your journey to success today! Contact us today to learn more about our TOEFL Tutoring Service.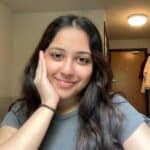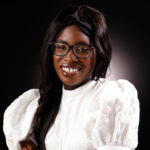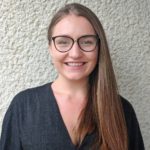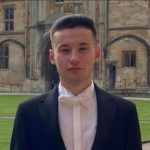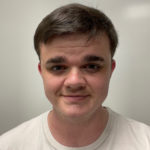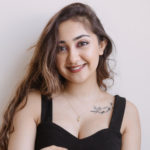 Handpicked TOEFL Tutors
Every student is important to us, that's why we leave no stone unturned in our choice of TOEFL Tutors. At Study Mind, we are strict in how we pick our TOEFL Tutors. That's why every interaction and content with our tutors will be an insight into how to achieve your preferred TOEFL score.
Get Started
1-1 TOEFL Test Lessons Tailored to You
TOEFL Tutors will design a lesson plan to help you make the most out of all the 4 sections.
Struggling with deciding whether the argument is strong or not? Can't deduce whether assumptions have, or have not been made? Can't decide if the inferences are true or false?

No problem!

Our TOEFL Tutors will sit down with every student to work out unique lesson strategies and plans to get your target score.
Get Started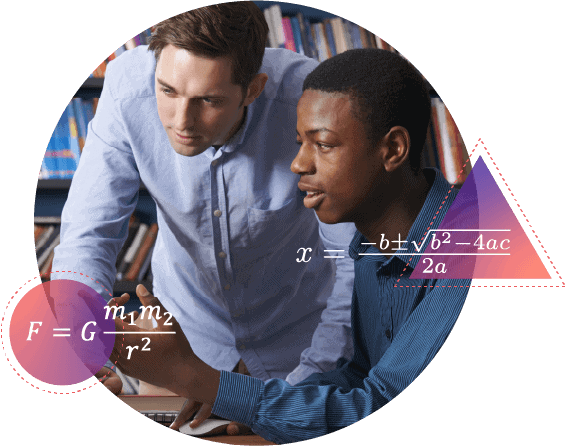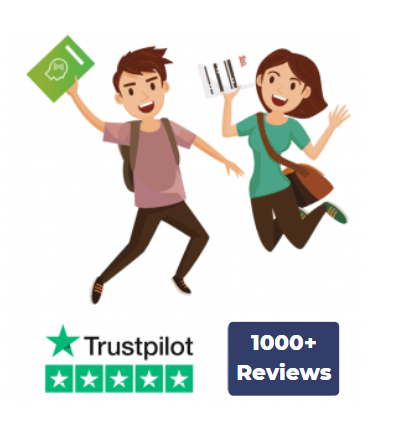 Trusted by Schools & Teachers
Don't just take our word for it! Head to our Trustpilot site to see how we have helped hundreds of students to improve their education potential.

We are even backed by top schools, universities and companies, all who recognise the difference we make.
Get Started
Online Lessons with a Flexible Schedule
Our 1-1 TOEFL Tutors know you are busy, that's why they will design a lesson plan that does not disrupt your schedule. You can learn at your own pace.

You can connect with your tutor right away without any waiting or confusing software thanks to our private and convenient WhatsApp groups and online classes.
Get Started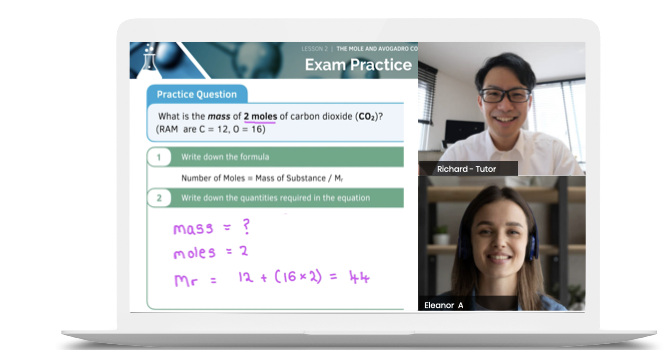 Book a call with a
TOEFL Test Expert
Book a call with a

TOEFL Test Tutor

free
Trusted by Schools and Universities
Bristol University • King's College University • St. Barts • Peter Symonds College
NHS Cardiff and Vale • ​Queen Elizabeth Boys • Cheltenham Ladies College • Cardiff 6th Form College
Kingston Grammar • Swanlea School • Leyton Sixth Form • Morpeth School • Burntwood School
Hampstead School • Sutton Grammar • St. Paul's Way • Robert Clack School
Hailsham Community College • RefuAid •​ Melanin Medics
How do I get started?
While getting the band you want might not seem
so simple, it all begins with these three easy steps...
Sign up for Free Consultation
READY!
Sign up for a FREE consultation with our team to learn more about how we can help you score highly in the TOEFL Exam
Receive a Taster Lesson
SET!
Our tutors will help identify and tackle any problem areas in order for you to score the highest possible score.
Discuss a Study Schedule
GO!
Enjoyed your first lesson? We'll work with you to build the perfect study schedule and guide you closer to smashing those exams!
Book a call with a

TOEFL Test Tutor

free
Frequently Asked Questions
We understand that you might have some questions before booking your first lesson. If you can't find the answer you're looking for in the FAQs, feel free to contact us!
🧑‍🏫Who are our TOEFL tutors?
Our expert TOEFL tutors have the knowledge and experience to help you achieve your goals. Our tutors will provide you with the skills and strategies you need to succeed on the TOEFL exam. With our experienced tutors, you can be confident that you will gain the skills you need to pass the TOEFL exam.
🌟What is the TOEFL Exam?
The TOEFL (Test of English as a Foreign Language) is an academic English language assessment for non-native English speakers with the intent of studying at universities and other institutions in English-speaking countries. The test measures the ability of non-native English speakers to use and understand English in an academic setting.
⚖️Why is TOEFL important?
TOEFL is important because it is one of the most widely accepted English language proficiency tests by colleges and universities around the world. It is used to measure an individual's ability to read, write, listen and speak English at an academic level. It is also a requirement for numerous scholarship and visa applications.
📝How many sections are in TOEFL Test?
The TOEFL is divided into four sections, each of which carries a maximum score of 30 points: Reading, Listening, Speaking, and Writing.
✨ What is a good TOEFL Test score?
A good TOEFL score varies depending on the institution you are applying to. Generally speaking, a score of 80 or above is considered good. However, some universities may require a higher score to qualify you for admission, and others may accept a lower score. It is best to consult with the institution you are applying to directly to determine the minimum score they require for admission.
⏰How long is a TOEFL Test exam?
The TOEFL iBT (Internet-based Test) exam typically takes between 3 and 4 hours. It consists of four sections: Reading, Listening, Speaking, and Writing. The test length depends on the type of test (paper-based or computer-based), the number of questions, and the number of test-takers. The paper-based TOEFL exam is typically 3 hours and 15 minutes, while the computer-based TOEFL exam is typically 3 hours and 20 minutes.
✍️How long will it take to improve my TOEFL score?
It depends on your current score and your goals. Generally, students can make a significant improvement in their TOEFL score with 3-6 months of dedicated preparation. For a student aiming for a score of 90+, it may take more time, up to a year of preparation. It is pertinent to note that your TOEFL score is a reflection of your English proficiency, so it is important to focus on improving your English language skills in addition to studying for the exam.
📚Why would you take a TOEFL Test?
As an assessment of English language proficiency for people whose native language is not English, TOEFL is typically required for admission to universities and other higher education programs in countries where English is the main language of instruction. Many employers also require TOEFL scores for job applications.
🤔Which aspect of TOEFL is the most difficult?
The most difficult aspect of the TOEFL is the speaking section. It requires test takers to demonstrate their ability to communicate in English, and they are evaluated on their pronunciation, grammar, vocabulary, and fluency.
The speaking section is usually the most challenging part of the exam for non-native English speakers. It is important to practice speaking English in a variety of contexts in order to prepare for the TOEFL.
🧩How Difficult is the TOEFL Exam?
The TOEFL exam can be difficult for some people, depending on their English language skills. Generally, the exam tests a person's ability to read, listen to, speak, and write in English. Most people find that they need to study and practice in order to get a good score. In general, the more prepared you are, the better you will do on the exam.
📑What is the format of the TOEFL exam?
The TOEFL exam consists of four sections: Reading, Listening, Speaking, and Writing. Each section is designed to measure the test-taker's ability to use and understand English in a real-world context.
🤷What is the minimum TOEFL score required for admission to a university?
The minimum TOEFL score required for admission to a university varies depending on the institution. Generally, universities require a minimum score of 80-90 points for undergraduate admission and 90-100 points for graduate admission.
🏫How Does The TOEFL Tutoring work?
Our TOEFL tutoring typically involves one-on-one instruction from qualified tutor. The tutor will assess your current English proficiency, design a customized program to help them improve their English language skills and prepare for the TOEFL exam, and provide guidance and feedback throughout the tutoring process.
Depending on your needs, the tutor may provide instruction in areas such as grammar, reading comprehension, listening comprehension, speaking, and writing. The tutor may also provide practice tests and other materials to help you prepare for the actual TOEFL exam.
🌟Why is tutoring important for TOEFL Exam? Can't I self study?
Tutoring can be an important part of preparing for the TOEFL exam.
Our tutors can provide personalized feedback and help with specific problem areas. They can also provide guidance on the best strategies to use when taking the exam. While it is possible to self-study, our tutors can be beneficial to help identify areas of strength and weakness and provide guidance on how to improve.