Are you looking for
Online GCSE Tutors?
Transform Your GCSE Journey: Our expert tutors guide you from uncertainty to excellence, turning challenges into strengths. Start your path to GCSE success today!
Work with the UK's leading GCSE tutors and be on your way to smashing your goals. Get started today!
SIGN UP
Live 1-1 Classes
Award-Winning Strategies
24/7 Support
Trusted by 12,700+ Students Ray
Genuinely enthusiastic bunch of young professionals who provide the best advice and excellent tutoring for any student. Good value for money spent.
FREE
Contact Us
For Free Consultation
Here's a selection of our GCSE Tutors, continue below to search from all 180 tutors
Didn't find a suitable tutor? Leave a request, we will help
Let's see how the lessons will go
Answer questions, fix key goals
Discover more GCSE Tutors below, we offer a selection of 100 highly qualified tutors for you to choose from
premium
Experienced tutor
Karishma
premium
Experienced tutor
University of Oxford
Law
Graduate
75 ratings
Oxford Offer
Successful Oxbridge personal statement reviews
Successful LNAT Tutoring
Successful interview coaching
5/5 offers
A*A*A at A Level
Achieved 10 Grade 8/9s
A* in Maths A Level
A in AS Further Maths
A* in GCSE Further Maths
Grade 9 in GCSE Maths
Hi, I am Karishma.
I am an Oxford Law Graduate. Prior to reading law, I studied Maths, Economics and English Literature at A Level alongside AS Further Maths. I have three years of experience tutoring for the 11+ and since then I started tutoring GCSE Maths as well as supporting students with their Oxbridge applications and the LNAT entrance exam.
Having run my own legal blog and been heavily involved with several mentoring programmes, I remain fully up to date with the UCAS application process and the LNAT. This allows me to competently support prospective applicants by breaking down each stage of the process.
Personally, the LNAT was the hardest part of the application process for me so during my preparation I spent hours and hours meticulously researching and analysing the patterns, skills and key assessment criteria for the exam. In my first LNAT paper I scored 17/42, however after intense amounts of practice and research, I transformed myself into a student with a strong enough LNAT score to receive offers from Oxford, UCL and KCL.
Moreover, I have a bank of essay questions from when I have previously tutored LNAT students and I will work with my student to create essay plans, mark essays and teach them the most important aspects of how to plan and structure your essay when writing under strict time conditions.
Independently, I was able to secure 5/5 offers with my personal statement and many of the students who I supported have gone on to secure offers with top universities including (but not limited to) Oxford, Cambridge, LSE and UCL. Thus, I am keen to support more students on their UCAS journey and I think my experience proves I am in a strong position to do so.
recommended
Experienced tutor
Jimmy
recommended
Experienced tutor
University of Oxford
Computer Science
2nd Year
425 ratings
Offer from Oxford
Offer from Warwick
Offer from Bristol
Offer from York
Offer from Birmingham
Achieved 9 9s at GCSE
A* in EPQ on Interplanetary Habitation
Full Marks in Computer Science NEA
Distinction in Prelims at Oxford
A*A*A*A* at A-Level
Award for Best in Computer Science in GCSE
Award for Academic Excellence in A-Level
500+ Hours of Tutoring
All Tutees Have Achieved Target Grades
Hi, my name is Jimmy, I am an undergraduate Computer Science student at St Catherine's College, Oxford University. Computer Science has always been a passion of mine, even before I started studying it I had an inert fascination for logical puzzles and maths. When I was 13, I built my own computer and still use it to play video games. My academic success in maths, science and computing helped push me towards Oxford, and it is one of my proudest achievements.
I support Leicester City and I played football for a local team for over 10 years. Since I love football and wanted to give back, I subsequently qualified as a referee for grassroots football which has helped me to develop my communication skills and has given me experience managing kids. I have also worked as a tutor part-time during my studies to help pupils reach their target grades. I really enjoy tutoring and am considering a future career in education, perhaps to become a teacher or professor.
Ace GCSE Online with 1-1 Tutor!
4.8/5 Star Rating on Trustpilot
Trusted by 12,700+ Students
Live 1-1 Classes
98.9% Satisfaction Rate
WHATSAPP US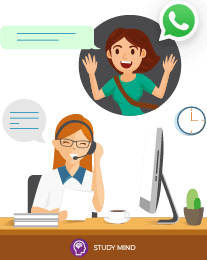 Talk to us

within 21 seconds
Start GCSE Online Tutoring today by speaking to our friendly team now - Choose one of the options below
How our
Online GCSE Tutoring

works

Tailored Success: Every GCSE lesson is uniquely crafted to align with your personal goals. Experience customised learning designed for your success. We also provide weekly progress monitoring, homework and other resources to help you perfect your grasp of GCSE.
1-1 GCSE Online Lessons
Learn at Your Pace: Our online GCSE tutoring is crafted to fit your learning style. Enjoy the freedom to explore subjects at a rhythm that resonates with you. The reassurance of one-on-one tutoring will enable you to ask as many questions as you want and go over topics as often as needed until you understand them.
Get Started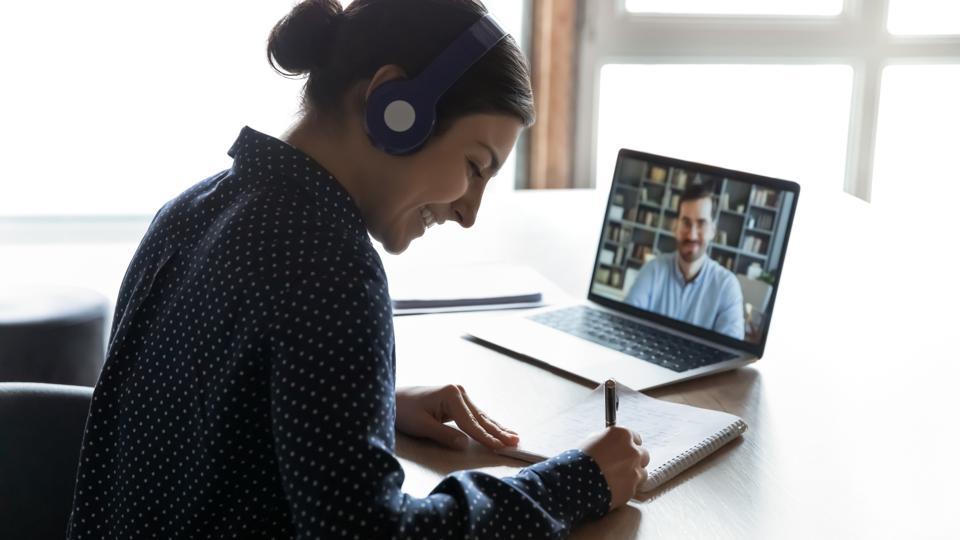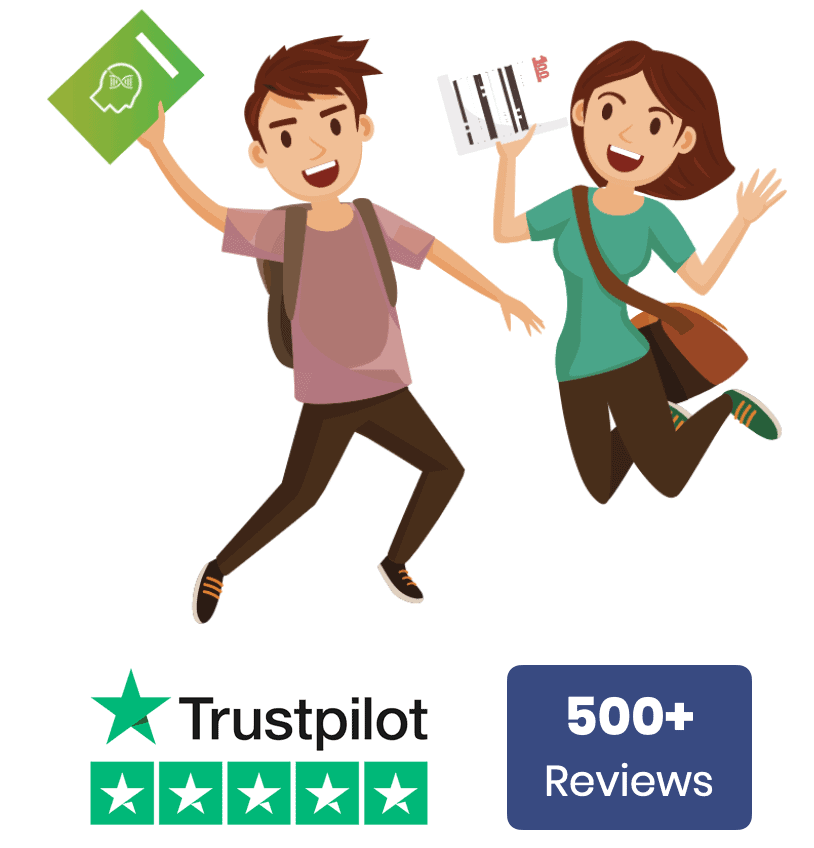 Trusted by Schools & Teachers
We have taught over 100,000 hours of lessons and have partnered with 50+ schools across the UK.
Get Started
Online Lessons with a Flexible Schedule
Our GCSE tutors are flexible and happy to provide lessons that fit into your schedule no matter how busy you are!
Get Started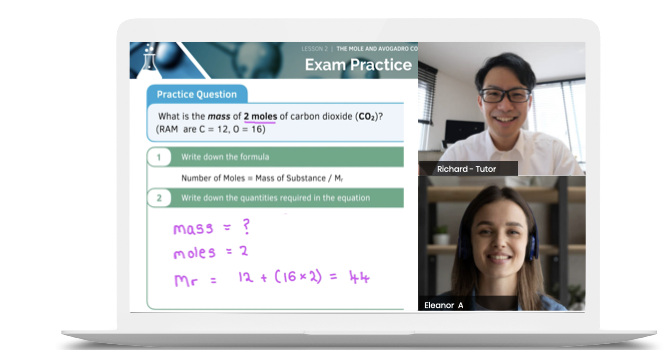 Book a call with a
GCSE Expert
Seize the Moment: Connect with a GCSE Expert Now! Book your call today and take the first step towards

academic excellence

free
How do I get started?
While getting the grades you want might not seem
so simple, it all begins with these three easy steps...
Sign up for Free Consultation
READY!
Got more questions for us? Sign up for a FREE consultation to learn more about what our 1-1 GCSE tutors can do for you!
Receive a Taster Lesson
SET!
Our GCSE tutors will help you identify and tackle any problem areas to get you one step closer to smashing your exams.
Discuss a Study Schedule
GO!
Was your FREE lesson a hit? Book a place on our highly coveted 1-1 GCSE tutoring course today!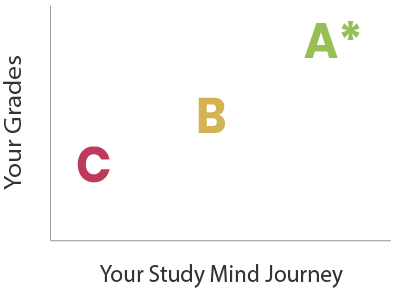 Tutoring is proven to improve grades
Seize the Moment: Connect with a GCSE Expert Now! Book your call today and take the first step towards

academic excellence

free
Frequently Asked Questions
We understand that you might have some questions before booking your first lesson. If you can't find the answer you're looking for in the FAQs, feel free to contact us!
🌍In which locations do you provide GCSE prep?
Our GCSE Online preparations are available to students across the UK and around the world! Study Mind's GCSE tutors work virtually to bring their trusted services to your home.
💻Where do the sessions take place?
You will be able to access all the material, including the live lessons, and GCSE Revision, from the comfort of your own home as the lessons are held virtually on MS Teams.
🗺️I'm an international student, is that an issue?
Our 1-1 GCSE tutoring courses are held virtually, making them accessible to students across the world. 30% of our students are from countries like Australia, Dubai, Singapore, Hong Kong and many more areas. We will cater to your needs!
💰Do I have to pay for all of the lessons upfront?
We strive to make our GCSE prep as accessible as possible. You can discuss individual payment plans with our team during your FREE one-off consultation with our experienced GCSE tutors.