Looking for Law Experts?
1-1 Law Tutors
A law tutor will be there for you every step of the way, guiding, encouraging, and motivating you in every way possible. Whether you are studying for an A-Level in law, or preparing for an admission test to start your degree, our law tuition will help you succeed!
Secure the score you need in any Law test with the UK's leading 1-1 Law Tutors. Book your first lesson with us today 🌟
SIGN UP
1-to-1 Private Lessons
Money-Back Guarantee
Tuition for all exam boards
4.8/5 Rating on Trustpilot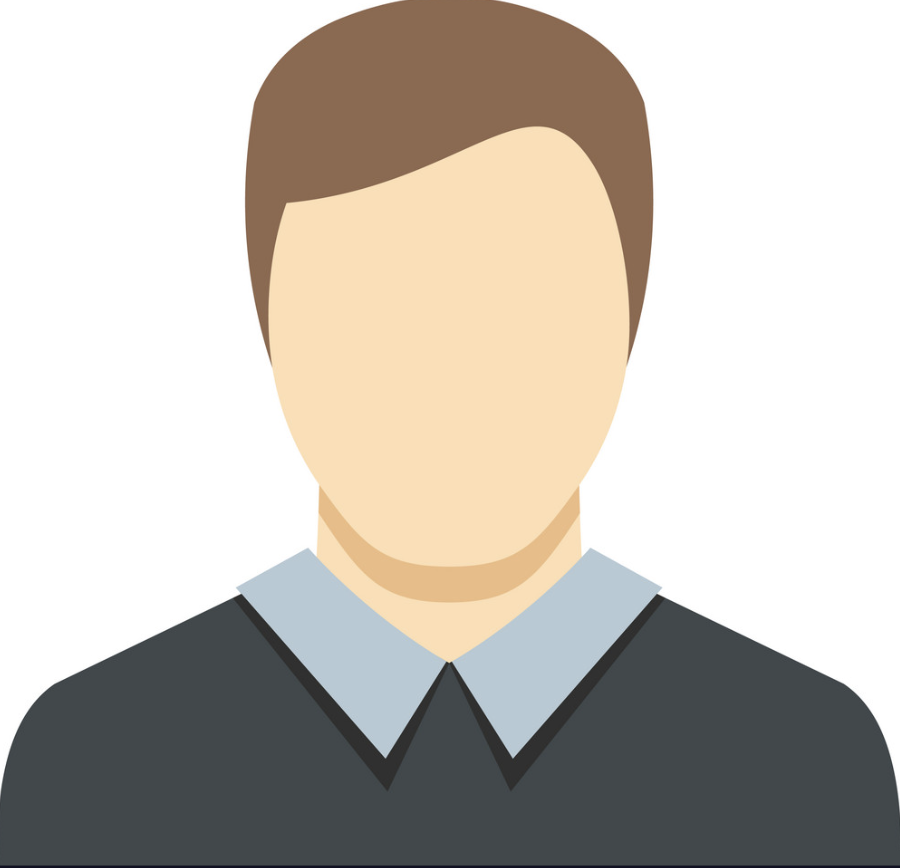 Mark
Fantastic presentation, great communication with chat and a perfect approach to questions. Useful relevant information delivered in an easy to comprehend manner!
FREE
Book a call with an
Law Expert
Here's a selection of our Law Tutors, continue below to search from all 240 tutors
recommended
Experienced Law tutor
Charles
recommended
Experienced Law tutor
University of Oxford
Law
3rd Year
70 ratings
Oxford graduate
Interview prep at school
Success in the Oxford interview
Offer from Oxford
Offer from Bristol
Offer from Durham
Hi I am Charlie, I'm a Law graduate from the University of Oxford. I have written published pieces of legal commentary and have a broad skill set. This skill set is exactly one demanded by top universities in respect of admissions and A-level/GCSE standards. For example, I have advanced skills in reasoning, essay writing, personal statement and cover letter writing (through various internships). The added bonus of this is that it allows me to offer a career oriented approach to a candidate if necessary.
Further to this I achieved straight A's all throughout secondary school (A-levels in Philosophy, English Literature and History) with a good LNAT admission score. I have completed hundreds of essays over my degree. This has given me great competency to advise and aid students.
Nonetheless, my motivation for tutoring is important. Throughout my academic career I have struggled to feel supported at different stages. I understand that confidence belies all academic rigour, as a result I therefore aim to build both the hard academic skills of a candidate, providing them with the necessary skills, whilst building their confidence.
premium
Experienced Law tutor
Connie
premium
Experienced Law tutor
University of Oxford
Law
Graduate
18 ratings
Oxford Law graduate and Scholar
28/42 in LNAT (average is 21/42)
Job offers from Magic Circle Law Firms
4 A* at A Levels
10 A* at GCSE.
I have just graduated from the University of Oxford. I have been tutoring for four years. I am a Scholar and have 4 A* at A Level and 10 A* at GCSE. I hold job offers from Magic Circle Law Firms and top Barrister Chambers. I would love to help you prepare yourself for Oxbridge applications and interviews, and reach top grades at GSCE and A-Level.
I can support you in tailoring your application to Oxbridge, ensuring flow and personality in your personal statement, and focussing on your individual strengths and abilities. We can write the statement together or edit the first draft to reach the final product that you are happy to send off.
I have written 500 LNAT style questions and film video LNAT tutorials for Law Mind UK, I have plenty of tips and tricks to get you up to speed on the LNAT exam.
At GCSE and A-Level, I can help you consolidate the basics and extend yourself to trickier topics and questions. I can help you memorise content and understanding the course more deeply so that revision comes more naturally and the exams go smoothly.
Grace
Experienced Law tutor
University of Oxford
Law
Graduate
4 ratings
President of Oriel law Society (Oxford)
32 in LNAT (average was 21)
Oxford Law Graduate
Magic Circle Training Contract
Hi! My name is Grace and I'm a graduate in law from the University of Oxford. I have completed over 200 hours tutoring across a number of platforms, with a high rate of acceptance for students who have applied for law, particularly at Oxbridge. Having been through the whole experience myself, I am happy to listen to and aid with all and any queries. I can conduct mock interviews and provide specific reading directly from Oxbridge reading lists to best prepare students for their upcoming applications. I am now commencing a career in commercial law, so it is true that my passion and knowledge for the subject continues. It is this experience that ensures I have the most comprehensive tutoring approach for students. I have interviewed at both Oxford and Cambridge so am also aware of the slight differences in format and pooling that happens at each university.
Outside of law, I am a keen ski racer and regularly competed whilst at University. I also enjoy rowing and netball.
Didn't find a suitable tutor? Leave a request, we will help
Let's see how the lessons will go
Answer questions, fix key goals
Discover more Law Tutors below, we offer a selection of 240 highly qualified tutors for you to choose from
premium
Experienced Law tutor
Cameron
premium
Experienced Law tutor
University of Oxford
Law
Graduate
2 ratings
First Class Oxford Law Degree
40+ students
300+ hours taught
Four years tutoring experience
10 A* at GCSE
A*AA at A-Level
Hi, I'm Cameron and I am an experienced Law admissions tutor. I have taught all aspects of the admissions process for three years throughout my Oxford Law degree. Successful past students have gained places at Oxford, Cambridge, LSE, UCL, Kings, Durham, Bristol, Manchester, Warwick, etc.
I provide a comprehensive service from the moment the student decides that they would like to study law at a top UK university, all the way through to receiving offers.
This includes:
– Personal statement help, from recommending which books and materials would best suit the student's interests, to formulating paragraphs and editing to improve flow.
– UCAS choices, where I will recommend which Universities and Colleges best suit the student's requirements.
– LNAT preparations, with extensive experience and a track record of over 30 successful students, I will ensure that the student is well ahead of other applicants in their LNAT score.
– Interview preparations, where I will provide several mock interviews to ensure that the student is fully prepared for the rigorous interview process.
I recently graduated from Brasenose College, Oxford University, with first class honours. I am now entering law school before starting a graduate job at a Magic Circle law firm in London.
University of Leicester
Law
Graduate
A*ABB at A-Level
First Class Honours in undergraduate Law
Hi 🙂 I am currently undertaking a master/ SQE in law in anticipation of starting my training contract at a magic circle law firm in 2024. Previously, I attained first-class honours at university and A*ABB at A Levels. I enjoy reading, traveling, and watching TV in my spare time.
I have been tutoring for 2+ years and have delivered over 750+ sessions in KS3 and GCSE English and Maths as well as A-Level Law. I enjoy helping students attain their target grades, unleash their full potential and increase their confidence.
A motto I like to tutor by is, 'Learning from a mistake means to identify it, learn from it and not repeat it.' I encourage students to develop a growth mindset to ensure they are working to develop their skillset and knowledge, which will allow them to succeed both within education and beyond!
Please reach out if you want to chat more about how I can help you/ your child reach their full potential!
Maria
Experienced Law tutor
University of Oxford
Law with French Law
Graduate
Oxford offer
Durham offer
Warwick offer
King's College London offer
Oxford Law offer
Helped receive Oxford Law offer
Helped receive Oxbridge offer
First Class Honours
First Class Honours at Oxford
1:1 at Oxford
Over 4 years experience LNAT prep
Moot Court winner
Personal Statement Help
IB 39 points
French law degree
Hello! My name is Maria Koniarz, I was born and raised in Warsaw, Poland but I currently live in London, United Kingdom. Here is some basic information about me:
– First class University of Oxford Law with French law graduate and Université Paris II Panthéon-Assas Law graduate
– Starting my Master's degree in Medical Law at King's College London in September 2023
– Have been tutoring for the LNAT and Oxbridge & UK admissions for over 4 years
– My students have been admitted to Oxford, LSE, UCL, Bristol and QMUL, as well as other prestigious universities
I promise to help reveal the full potential of the student and support him or her to take full advantage of the opportunities offered by studies at the best English universities. I feel that my experience would allow me to meet and exceed the students' expectations.
During my teaching internship in China, I have also taught Chinese students to a high level of English competency, thanks to being able to adjust my teaching style to match a student's learning style. I know how important it is that a student feel confident in their work and I know how to approach students' problems from multiple angles.
I am enthusiastic about tutoring because I love to see the student's progress and their confidence in themselves increasing over time, and I look forward to bringing this enthusiasm to my tutoring with new students.
Succeed in your Law Test
Score highly in your Law Test
Book a tutor in minutes
Trusted by 12,700+ parents and students
Money-Back Guarantee
WHATSAPP US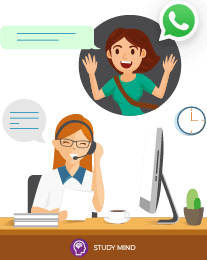 Talk to us

within 21 seconds
Secure the score you need in your Law Test with the UK's leading 1-1 Maths Tutors today by speaking to our friendly team now - Choose one of the options below 👇
1-to-1 Law Tutoring

Online face-to-face Law Tuition
Works with all levels - Exam tips and preparation techniques
Our knowledgeable Law Test tutors will walk you through each of the exam specifications in order to successfully complete the test.
100% Personalised Programme
Study Mind law tutors pledge to provide the best possible assistance and advice. You will be working with an expert in your chosen field who has taught at the advanced level for many years. The tutoring will be tailored to your specific and unique needs, and it will be scheduled to accommodate any time constraints or deadlines you may have.
Get Started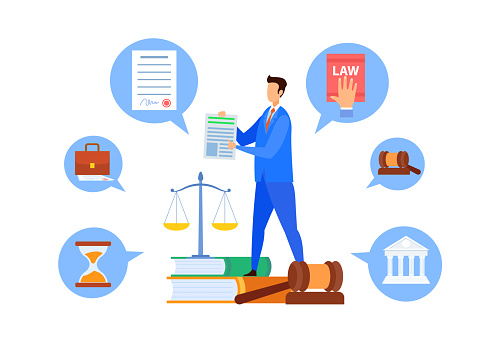 First Free Consultation
Your tutor will schedule an initial consultation to determine your goals and time frame for tutoring. After that, you can follow their advice and book as many sessions as you need to achieve your goal.
Sign Up
Book a call with an
Law Expert
Book a call with an

Law Tutor

free
How do I get started?
While getting the band you want might not seem
so simple, it all begins with these three easy steps...
Sign up for Free Consultation
READY!
Sign up for a FREE consultation with our team to learn more about how we can help you.
Receive a Trial Lesson
SET!
Our Law experts will help identify and tackle any problem areas with a view to boosting your Test score.
Discuss a Study Schedule
GO!
Enjoyed your first lesson? We'll work with you to build the perfect study schedule and guide you closer to smashing those exams!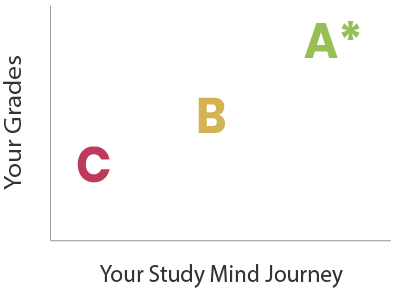 Tutoring is proven to improve grades
Book a call with an

Law Tutor

free
Frequently Asked Questions
We understand that you might have some questions before booking your first lesson. If you can't find the answer you're looking for in the FAQs, feel free to contact us!
What tutoring do you offer for Law exams?
We offer A-Level and 11+ Law Tuition for Law Exam Preparation. For additional information, please contact us!
🧑‍🏫Who are the Law tutors?
Our experts are professional Lawyers who have scored well in the exam and are extremely experienced in providing successful tutoring to prospective applicants.
⚖️Why is Studying Law important?
A law degree can prepare you to be a successful lawyer, but it can also prepare you to be a successful producer, politician, manager, journalist, diplomat, or police officer; a law degree prepares you for almost any profession that requires intellectual strength combined with a practical approach to the world.
📝Why study law in the UK?
Internationally recognised qualifications - studying law in the UK will provide you with qualifications that are recognised by law firms and law schools all over the world. The British common law system was developed over 900 years ago, making it unique in the world.
✨ Is law a good career for the future UK?
The legal industry has the highest starting salaries in the UK, with graduates earning an average of £42,250 per year. Graduates at some law firms are even starting on as much as £150,000 per year.
⏰Which year of law is the hardest?
Most students believe that the first year of law school is the most difficult. The material is more difficult than they are accustomed to, and it must be learned quickly. Furthermore, the manner in which students are taught and tested differs greatly from that of high school or undergraduate.
🗺️I'm an international student, is that an issue?
Absolutely not! We support diversity in higher education and are committed to assisting foreign students in enrolling in UK-based educational institutions and helping complete external tests.
📑How will my tutor help me to improve my Law Test score?
All of our instructors will walk you through our precise, current study materials, created to provide you with more exam practice and give you a greater understanding of the various question types.
You will receive a unique lesson for each section. The Law tutors will walk you through the exam sections you are having trouble with and provide you with useful strategies.