Expert Support for Your Coursework
Philosophy Tutors
We believe that philosophy is more than just an abstract exercise in logic and reasoning; it is also a practical instrument for navigating the complicated ethical dilemmas we confront in everyday life. That is why, regardless of background or experience level, we endeavour to make philosophy education accessible and relevant to all students.
We have a faultless track record of serving philosophy students at all levels and have consistently exceeded their expectations.🌟
SIGN UP
4.8/5 Star Rating on Trustpilot
98.9% Satisfaction Rate
Tuition for all exam boards available
Trusted by 12,000+ Students
FREE
Sign Up
For A Free Consultation
Here's a selection of our Philosophy Tutors, continue below to search from all 450 tutors
recommended
Experienced Philosophy tutor
Dana
recommended
Experienced Philosophy tutor
University of Nottingham
Medicine Graduate Entry
3rd Year
332 ratings
Distinction in Chemistry A level
Helped 6 receive UCL and Leicester offer
Lecturer Bioethics Princeton University
Hello everybody!!! My name is Dana and I am very excited about tutoring and giving students the opportunity to fulfill their dream to become doctors. Aim high and never get tired of achieving your dreams is my mantra.
A start in life signed by trauma and many difficult other circumstances could have represented the word end to the perspective of aiming high. Many people around me kept reminding me to "keep it simple and stay low". I did not listen.
I worked very hard to get to the level of achievement that would have made me go to places I wanted to be. And I did it with some tears, and by changing two countries from my original native country of Italy. But mostly I did with the joy of knowing that one day I would have GOT THERE.
BSc and MSc in Political theory at LSE
PhD and Postdoctoral Research Appointment in Bioethics at Princeton University. Being the youngest, only female and foreign member of the Department of Politics in Princeton, working with and learning from some of the biggest bioethicists alive gave me the sheer pleasure of thinking "I HAVE ACHIEVED MY DREAMS".
Then severe illness stroke, I become unable to work at the usual standards that had given me success and happiness. A need to reinvent one's life and start afresh materialised.
After recovering from illness, mid-late thirties, my journey towards medicine has started. At thirty plus I attended College to achieve A-Levels in Biology, Chemistry and Maths with best result of the year for Chemistry.
Prepared for GAMSAT and received high scores the very first time sitting.
Received 4 interviews and 2 offers in total.
AND THE DREAM OF BECOMING A DOCTOR IS BECOMING A REALITY.
I AM QUITE AN UNUSUAL MED STUDENT. AGE, ILLNESS and TRAUMA have not defied me.
MY GOAL IS TO HELP YOU, PROSPECTIVE MEDICAL STUDENTS, TO ACHIEVE YOUR DREAM OF GETTING INTO MED SCHOOL. IT WILL BE A FANTASTIC JOURNEY TO DO TOGETHER SHARING THE PASSION AND JOY THAT GO WITH THE ADVENTURE OF BECOMING A DOCTOR.
premium
Experienced Philosophy tutor
Leah
premium
Experienced Philosophy tutor
Imperial College London
Medicine
2nd Year
81 ratings
Top 10% in S1
Top 10% in S2
Medicine Interview at Cambridge
Offer from Imperial College London
Offer from Newcastle University
49/50 in EPQ
Achieved 8 9's at GCSE
Achieved A*A*A*A at A-Level
Highest RS GCSE score in my year losing 1 mark
860 in AR Top 5%
760 in QR Top 5%
Band 1 in SJT
Hi I'm Leah from Chester and I'm about to start my 3rd year studying Medicine at Imperial College London. The medicine application process can be super daunting and I'd love to help make it easier for you! My scores are great but I also have the skills and characteristics to teach you and share that knowledge effectively. I've loved my time at medical school so far, and would be honoured to help you get here too! I had some amazing teachers at GCSE and A-Level and having tutored and received tutoring before, I know exactly what makes an effective lesson. I'm friendly, chatty and supportive. I go above and beyond and will deliver sessions that are engaging and useful. Whether it's mock interviews, tips and tricks to ace the UCAT, practicing essays, working on your EPQ or revising subject content – I can help you to take the process in your stride and get those results! The process can be really stressful and I want to help you stay calm and collected. I look forward to meeting you!
recommended
Experienced Philosophy tutor
Dhaval
recommended
Experienced Philosophy tutor
King's College London, University of London
MSc Physics
4th Year
39 ratings
Offer from UCL
Offer from Durham
Offer from Warwick
Achieved 12 A*s at GCSE
6 A-Levels (3 sciences
Philosophy and Further Maths)
I am currently an MSc Physics student with interests to pursue academia and research. Previously, I studied BSc Natural Sciences (specialising in Physics and Mathematics) at UCL. Coming from an interdisciplinary degree, I have been able to appreciate the interconnectedness of the varying sciences and mathematics. I have had tutoring experience with Medic Mind over the past 3 years, with a particular focus on teaching GCSE and A-Level Sciences and Mathematics. I aim to provide the quality of teaching tailored to a specific student, with an emphasis on their concerns and demands for their academic progress. My proficiency in the subjects I teach is also reflected in my completion of GCSE Sciences by Year 10. I have also co-edited tutorials and books for Medic Mind, and so I am equipped in teaching the content we deliver.
Didn't find a suitable tutor? Leave a request, we will help
Let's see how the lessons will go
Answer questions, fix key goals
Discover more Philosophy Tutors below, we offer a selection of 450 highly qualified tutors for you to choose from
Jules
Experienced Philosophy tutor
King's College London, University of London
Philosophy
Graduate
6 ratings
28 on LNAT (16% higher than cohort)
Student LLB offers received: Bristol & KCL
2022 Prize for Advanced Ethics & Politics (KCL)
Jelf Medal (KCL)
A* at A-level (French)
First class degree (Philosophy)
After graduating with a Philosophy BA (first class) from King's College London, I worked in commercial law for one of the world's leading tech companies for a period of one year, before leaving to pursue my own entrepreneurial career in app development.
Whilst at university, I completed mini-pupillages at top commercial law chambers such as Quadrant Chambers and Four New Square, and won several moot court competitions both within King's College and representing the university on the European stage, all of which has given me extensive academic and professional legal experience.
I am an outgoing and physically active individual, playing league football and competing regularly in Brazilian Jiujitsu. In my spare time, I am an avid reader of nonfiction on the topics of psychology, artificial intelligence and rationality.
Marwan
Experienced Philosophy tutor
University of Cambridge
Medicine
1st Year
5 ratings
Top 10% IN UCAT
Top 5% (700+) in AR
Top 5% (700+) in QR
Top 15% (700+) in VR
Top 10% (700+) in DM
Top 15% IN BMAT S1
TOP 2.5% IN BMAT SECTION 2
Offer from kings
Offer from Exeter
Offer from Cambridge
Achieved 10 8-9s at GCSE
A*A*A 2023 A levels
A* EPQ
Highest chemistry grade in my year
DofE award holder
Jack petchy award holder
Crest Bronze Award
Dear Potential Students and Parents,
Are you ready to embark on a journey of academic excellence, personal growth, and unparalleled support? If so, I invite you to consider choosing me as your tutor. Here's why I believe I'm the right choice to help you achieve your educational goals:
Expertise: I bring a wealth of knowledge and expertise when it comes to medicine applications. With having just finished and achieved a place at Cambridge, I am well-equipped to guide you through even the most challenging topics. Whether you're struggling with the fundamentals or seeking to master advanced concepts, I have you covered.
Flexibility: Life can be hectic, and I understand the demands of your schedule. I offer flexibility in terms of session timings, ensuring that your education fits seamlessly into your life.
Proven Results: Having tutored friends and other students at my school, I can safely say that no-one I have tutored has gotten below the top decile with my most recent student getting 3160 Band 1 in the UCAT.
Continuous Improvement: I'm committed to staying current with the latest teaching methods, resources, and technologies. This ensures that you receive the most up-to-date and effective learning experience.
Support Beyond Tutoring: I'm here to support you not only during our tutoring sessions but also between them. You can reach out for additional help or clarification whenever you need it. Your success is my priority.
Choosing the right tutor can make a world of difference in your educational journey. With me as your tutor, you're not just selecting a teacher; you're choosing a mentor and a guide who is invested in your success.
Let's work together to unlock your full potential and reach new heights in your academic pursuits. I'm excited to be part of your educational journey!
Feel free to reach out to me with any questions or to schedule your first session. I can't wait to get started!
Kind regards,
Marwan
Riya
Experienced Philosophy tutor
University of Oxford
Philosophy, Economics, and Politics (PPE)
4th Year
Oxford PPE student
Helped several students receive Oxbridge offers
Nice to meet you! My name is Riya, and I am in my final year of studying PPE (specialising in Economics) at the University of Oxford. I am originally from Cheltenham, where I studied Maths, Further Maths, Economics, and Physics for my A-levels. After finishing university, I will start a job in management consulting, and I hope to also continue tutoring. In my free time, I enjoy playing the violin in orchestras, travelling, and swimming.
I have extensive tutoring experience across many subjects, including: Economics, Maths, English, Philosophy, Oxbridge Entrance (PPE, E&M, and Economics), TSA, and 11+. I have taught across all age groups — from pre-school to Upper Sixth. I am passionate about education — I have just returned from a month in Indonesia, where I taught English in an elementary school, and I am currently finalising my TEFL qualification.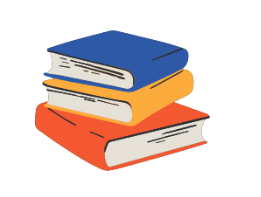 Learn Philosophy Easily With A Tutor!
Live 1-1 Classes
4.8/5 Star Rating on Trustpilot
Trusted by 12,700+ Students
Award-Winning Teaching Strategies
WHATSAPP US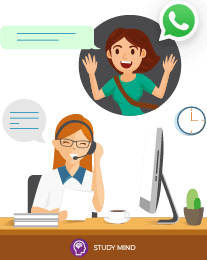 Don't hesitate!

Book your Free First Lesson
Are you struggling with your philosophy coursework? Do you need help with critical thinking, logic, or writing effective philosophical arguments? Our team of experienced philosophy tutors is here to help! 👇
Providing
Expert Educators' assistance
Personal 1-1 Philosophy tutoring is the finest approach to acquiring well-organized, highly targeted practice with an expert. You may determine what you learn, how you learn it, and when and how you receive feedback on your performance when you hire a paid philosophy instructor.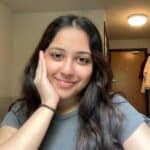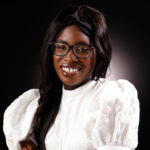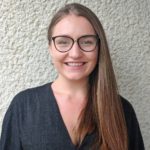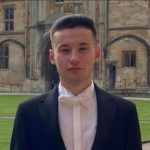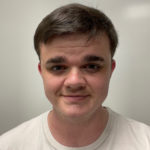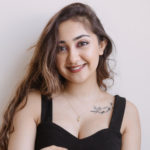 Find your ideal "Study Partner"
Our Philosophy tutors are all skilled philosophers who enjoy teaching and assisting others. We are here to support whether you are struggling with a specific idea or simply need some general advice on how to approach your assignments.
Get Started
How do we help?
Our Philosophy Tutors will assess your starting point and provide a tailored syllabus to help you achieve your goals. Classes will concentrate on your areas of weakness as well as gain the confidence you need to attain your objectives.
Join Us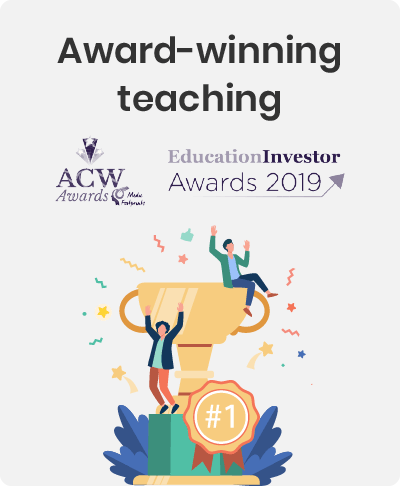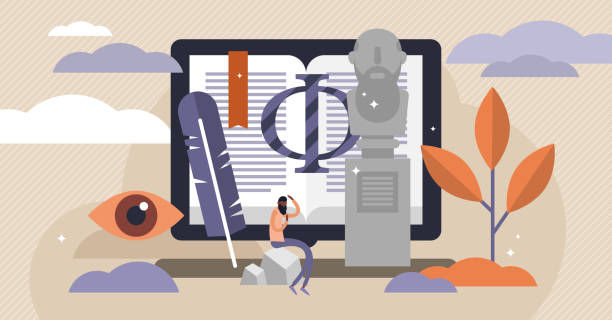 A-Level Philosophy Tutors
Some philosophical theories or concepts, particularly at the A-Level level, can be difficult to grasp. Your Philosophy tutor can clarify these concepts in a clear and easy-to-understand manner, allowing you to better understand the content.
A-Level Tutors
IB HL/SL Philosophy Tutor
With explicit descriptions of each component, sample material, and model solutions, our Psychology tutors ensure that learners grasp assessment requirements.
IB Diploma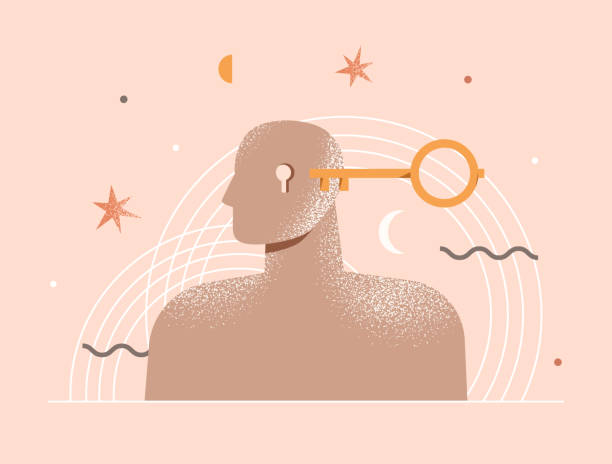 Choose Your Own
Study Plan
Join Us

Maximise Your Potential

free
How do I get started?
While getting the band you want might not seem
so simple, it all begins with these three easy steps...
Sign up for Free Consultation
READY!
Sign up for a FREE consultation with our team to learn more about how we can help you improve your Philosophy.
Receive a Taster Lesson
SET!
Our experts will help identify and tackle any problem areas with a view to boosting you Philosophy scores.
Discuss a Study Schedule
GO!
Enjoyed your first lesson? We'll work with you to build the perfect study schedule and guide you closer to smashing those exams!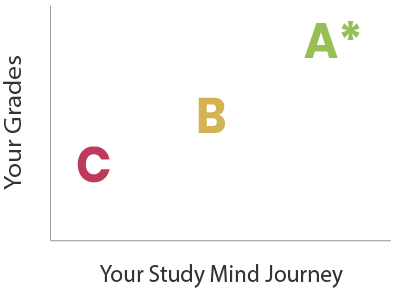 Tutoring is proven to improve grades
Join Us

Maximise Your Potential

free
Still confused?
Don't worry, we may have what you are looking for!
What tutoring do you offer for Philosophy exams?
We offer A-Level Philosophy Tutors and IB Philosophy Tutors for Exam Preparation. For additional information, please contact us!
🧑‍🏫Is it worth it to study philosophy?
Philosophy studies help to strengthen reasoning and critical thinking skills. Philosophy majors' skills are transferable to practically any career. Students get knowledge about questions. How to ask good questions and discern between those that are worthwhile and those that are not.
🌟What is the studies of philosophy?
Philosophy is the systematic search for fundamental truths and the desire for a complete understanding of the world 1. It entails investigating broad and fundamental concerns concerning existence, reason, knowledge, values, the mind, and language. Questioning, critical discussion, rational argument, and methodical presentation are all philosophical techniques. Historically, philosophy has included all bodies of knowledge, and a philosopher is someone who practises philosophy.
🤔 Who are the Philosophy tutors?
Our Philosophy tutors are all experienced students who have excelled in their A-Levels. We conduct extensive background checks to ensure that our tutors are competent, responsible, and personable. To ensure a secure and friendly learning atmosphere, all tutors are DBS vetted, and all lessons are recorded. Throughout the process, your tutor will form a bond with you, serving as a teacher, motivating coach, and friend!
🎆 What is unique about our Psychology Tutoring
All of the materials provided by our Psychology Tutors are specification-specific. We have developed a course tailored to your exam board, using years of research and examiner experience. All of our tutors will go through A-level/GCSE/IB Psychology Past Papers in detail. Psychology tutors can be hit and miss but we ensure that our tutoring is tailored to your specification!
🗣️ Is the Philosophy Tuition online or face-to-face?
Our Philosophy tuition is all done online in MS Teams Classroom. We've created amazing presentations, and we'll share our screen with you during the session to make learning more engaging and effective. We offer an interactive experience that includes slide-based learning with explanatory illustrations as well as a focus on past works. Online tuition is handy since we can work around your schedule and you may learn from the comfort of your own home! Lessons are recorded on MS Teams so that you can review them afterwards.
✍️How long will it take to improve my philosophy score?
The solution is as unique as you are! strengthening your score will require a combination of strengthening your fundamental abilities, exam knowledge, and replying speed.
Your Philosophy instructor will be able to tailor your studies so that you achieve the most progress in the least amount of time.
📑How will my tutor help me to improve my Philosophy Test score?
All of our tutors will lead you through our exact, up-to-date study resources, which have been designed to provide you with more test practice and a better grasp of the various question types.
Each area will have its own lesson. The philosophy tutors will walk you through the exam areas that you are struggling with and will provide you with helpful solutions.