Personalised Tutoring for Success
English Literature Tutors
Do you struggle to understand the classics of English literature? Our knowledgeable tutors are here to assist you. With years of teaching expertise and a love of literature, they can guide you through the works of Shakespeare, Austen, Dickens, and many more!
Enrol now to learn English Literature from the convenience of your own home with the assistance of a hand-picked, licenced, native-speaking tutor! 🌟
SIGN UP
93% Improvement Rate
First Lesson Satisfaction Guarantee
Tuition for all exam boards available
Trusted by 12,700+ Students
FREE
Book
A Free Consultation
Here's a selection of our English Literature Tutors, continue below to search from all 181 tutors
recommended
Experienced English Literature tutor
Samuel
recommended
Experienced English Literature tutor
University of Birmingham
Medicine
3rd Year
34 ratings
UCAT: Top 1% of cohort 3000+
Top <5% in AR (750+)
Top <5% in VR (750+)
Top <5% in QR (750+)
Top <5% in DM (750+)
BMAT: Top 1% of cohort
Top <5% in S1 7.1
Top <5% in S2 7.3
Offer from Exeter
Offer from Birmingham
Offer from Cardiff
A* in EPQ
5 9s and 7 A*s at GCSE
4 A*s at A level
Award for Highest GCSEs in year
Top Decile Birmingham Year 2 MBChB
Distinction in Preclinical Year 2
Top Decile Birmingham Year 3 MBChB
Hi there! I'm Sam, a friendly third-year medical student at Birmingham University. I'm here to help you get into the wonderful world of medicine by teaching you all you need to know to excel in your entrance exams and impress your interviewers. Medical school is famously fun, exciting, rich with learning experiences and prestigious but getting in can be hard and stressful. But I am here to help. I will go through any questions you have about any stage of the process, teach you tips and tricks for both interviews and exams that will make you stand out and share resources that helped me beat the competition. I will also share exclusive insights into what interviewers actually think about applicants and MMIs as I have worked with them in setting up interview stations and questions at my medical school and know what they are looking for in an answer. I am also very qualified to help. For both the BMAT and UCAT I achieved scores that placed me in the top 1% nationally and I received 3 medical school places and an Oxford interview. Now I am scoring in the top decile of my cohort at medical school – which is very relevant as I know well how to utilise what I learnt at school to make the most out of my medical education. I can therefore give you tips and tricks that will propel your exam performance into truly exceptional scores and can give personalised feedback tailored to your strengths and weaknesses. I can give you MMI style interviews much more accurately than most other medical students and tutors and have a unique insight into the mindset of examiners. I can't wait to get to know you and share my knowledge, and I hope that you enjoy learning this content as much as I do teaching it!
Georgia
Experienced English Literature tutor
University of Cambridge
Law
3rd Year
30 ratings
A*A*A at A Level
6 9s and 4 8s at GCSE
Achieved 29 on LNAT
Offer from Queens' College Cambridge for Law
Hi, I'm Georgia. I have finished my second year studying law at Queens' College Cambridge. I took A-Levels in Physics, History and Economics, as well as studying Maths to AS-Level. I am part of the Cambridge University Law Society, the Queens' Bench Law Society and the Cambridge University Arbitration Society, as well as the Astronomy Society. I have recently helped out at the Queens' College open days and met many future law applicants. I found it very fulfilling to help potential Queens' students with their questions about personal statements, the application process and the LNAT. I also love to practise speaking French with my family, and I am joining a languages school to learn German this September. Outside of studying I love playing tennis, cycling, travelling, reading and editing videos!
Experience English Tutor English Literature
Prugna
Experience English Tutor English Literature
University of Lancaster
Medicine
2nd Year
28 ratings
Scored 70th percentile in UKCAT
Scored 770 in AR
Interview offer from St. Georges
Interview offer from Hull-York
Interview offer from Liverpool
Interview offer from Lancaster
Helped 1 receive Queen Mary offer
Award for most 7-9 at GCSE
A*AAB at A-Level
A* in A-Level English Literature
Distinction in VCERT Health and Fitness
B in EPQ 'Nature Nurture'
Helped 3 receive medical offers
BMAT essay marker
SEN experience
TEFL experience and qualification
Hi! I am a second year medic at Lancaster Medical School. I am a bubbly, hard-working and friendly individual and will do the best I can in tutoring you. Here's a little something that says why: throughout high-school I made sure to take up every opportunity to strengthen my skills as I could and there were many weeks where I would be volunteering 10 hours a week at 3 different placements; this wasn't only placements in hospitals but also at language schools. This helped ensure my skills were more broader than those required for medical school.
I wasn't always certain what my career path would look like, but the more time I spend at medical school the more sure I am on what I want to be, and most importantly who. I was given the opportunity to not just pursue a deeply loved passion of mine, but also medicine along side it! Yes, that's right, this degree has helped me flourish as more than just a medical student, but also as a poet and a writer. It has encouraged me to believe that I can do much more than medicine and that I can be my own person within my career of choice. This is what I wish to impart in each and every one of you.
Didn't find a suitable tutor? Leave a request, we will help
Let's see how the lessons will go
Answer questions, fix key goals
Discover more English Literature Tutors below, we offer a selection of 181 highly qualified tutors for you to choose from
Daniel
Experienced English Literature tutor
University College London, University of London
Medicine
3rd Year
24 ratings
98% in interview
Top 10% S2
A*A*A at A-level
Helped over 6+ students receive multiple offers
Getting into Clinical Neurology for IBSC
I'm Daniel, a 3nd Year UCL Med student, now intercalating for Clinical Neurology and Brain Sciences at Queen Square. For the past 6 years I have perfected my skills as a tutor through attending many teaching courses both within military organisations and civilian, so that I can help others get what they want through the subjects I provide services in. Having come from a poor state school and being the only person to apply for medicine in my school, I understand how tough the process is, especially with no help. That is why I want to deliver high quality, efficient tutoring to help others achieve their full potential and act as a mentor/guide so that no questions are left unanswered and students have a clear view on how to achieve their goals. I work very systematically starting looking at all topics generally and assessing abilities then honing in on students weaknesses whilst pushing them in all over topics so they don't fall behind, leaving no stones unturned and honing on students weaknesses and turning them into strengths. My purpose it to motivate students, teach them topics they struggle to understand and analysing their patterns of answering to correct logic teaching them skills so they can succeed in any exam or interview they attend.
Here is a review that best describes the process:
"Daniel has an amazing attention to detail. He tutored me for my BMAT exams, and his experience in this area was both extensive and insightful. We spent a lot of time on the tricky section 3 essay questions, where he showed his wealth of knowledge on multiple question topics and allowed me to garner the confidence I needed to feel good about my essay answer in the exam.As well as being a superb educator, he is also an extremely amiable person, rich in thoughtfulness and went out of his way to accommodate my timetable as much as he could, despite his own busy schedule. We also had good talks about related topics, about university in the UK, about social life in his university, all things that set my mind at ease and made me very comfortable about the BMAT process. I never felt alone through what is, admittedly, quite an arduous process. While my exam is done, I have high hopes of getting interviews from the courses I chose. I look forward then to Daniel's help once again, to help me hone my interview skills. I feel very fortunate to have met with Daniel; he has been inspirational and to me and I wholeheartedly recommend him to anyone looking for help with their studies."
premium
Experienced English Literature tutor
Raul
premium
Experienced English Literature tutor
University of Brighton
Medicine
4th Year
22 ratings
Achieved 9A* and 3As at GCSE
Has taught over 100 students
770 in DM
740 in VR
Top 10% in QR
Top Decile UCAT Score
5 Star Student Feedback
Has helped students get international offers
Has helped students get UK offers
Experience tutoring UCATSEN
Hi, I'm Raul!
I'm currently in fourth year at BSMS. So far I have helped students with UCAT, BMAT, IMAT, HUMAT and with their interview techniques. I have taught students from all across the world – including places like Japan, Qatar, Poland and many students from the UK.
At A-level, I did chemistry, biology and English literature which I found worked well for the essay components of the course. Getting the right balance between revising for A-levels and applying to medicine can be difficult but it is important to remember that both need focus.
I'm have just finished a BSc in Global health at the University of Manchester as a year out of medicine. As part of the course, I spent the whole of January in Mumbai completing my own research project. The course was really relaxed and it was a needed break from the intensity of medicine. I'd recommend choosing a uni course with the option to intercalate in case it's something you might want to go for down the line.
I have loved medicine and I know the journey there is long and it can be difficult to see the end, but it is worth it. The degree is engaging and the work is manageable. It's been some of the best years of my life and it's a joy to watch students begin the same journey.
Emma
Experienced English Literature tutor
University of Oxford
History
Graduate
20 ratings
Offer from Oxford
Achieved all 9s and 8s at GCSE
A* A* A* at A-Level
A* in EPQ
Hello,
This year I graduated from the University of Oxford with First Class Honours in History, reaching the top 10% of my Oxford cohort.
I provide specialised tuition in History, English and Geography and can tutor these subjects up to A-Level. I am an experienced tutor who helps students reach their targets and goals. Throughout A-Levels and GCSEs I was a peer mentor, helping other students overcome challenges and attain their target grades.
Having gone through the Oxford application process myself, I provide tailored advice and guidance on the Oxbridge interview process as well as the History Admissions Test (HAT). I can also provide tuition for current university students undertaking a Bachelor's level degree in History.
I am an enthusiastic and dedicated tutor, offering friendly and encouraging tuition for students looking to reach their best potential.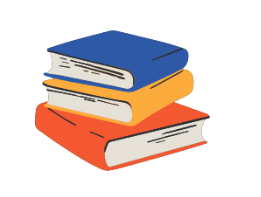 Ace English Literature Easily With Professional Tutors!
Online Flexible 1-1 Classes
4.8/5 Star Rating on Trustpilot
Trusted by 12,700+ Students
Award-Winning Strategies
WHATSAPP US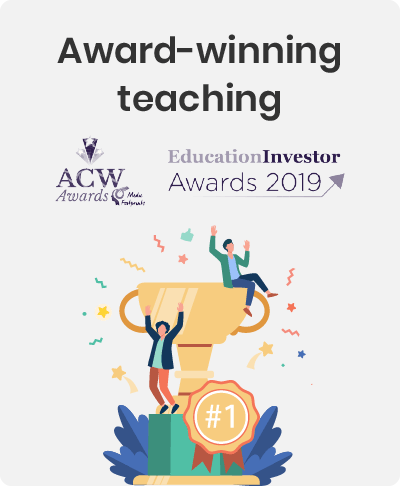 Talk to our English Literature Experts

To Solve Your Problems!
Don't let literature frustration bring you down. Let us help you achieve your goals and excel in your studies. Enrol in our English Literature Tutor Service today and discover the joy of reading and learning.👇
Ultimate
Expert English Language assistance
We offer professional English Literature tuition at all levels and for all qualifications, including GCSE, A-Level, IB and more. Our English Literature tutors are willing to help you whether you need additional support for an examination or extra help on a specific university module or school topic.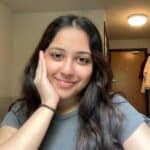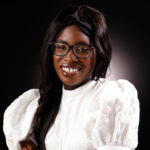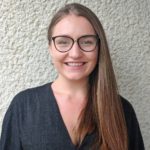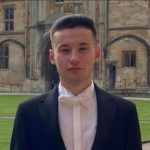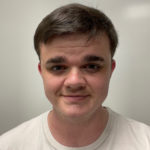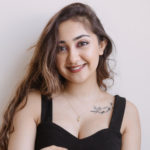 Personalized 1-1 English Literature Tutoring for Success
We provide private English Literature sessions that are geared to your specific needs and learning style. They can help you improve your grades, broaden your literary understanding, and rekindle your passion for reading.
Contact Us
GCSE English Literature
Our English Literature tutors help students prepare for GCSE English Literature exams with focused lessons and practice materials. You will also be able to access a wide range of materials such as study guides and practice tests.
GCSE English Literature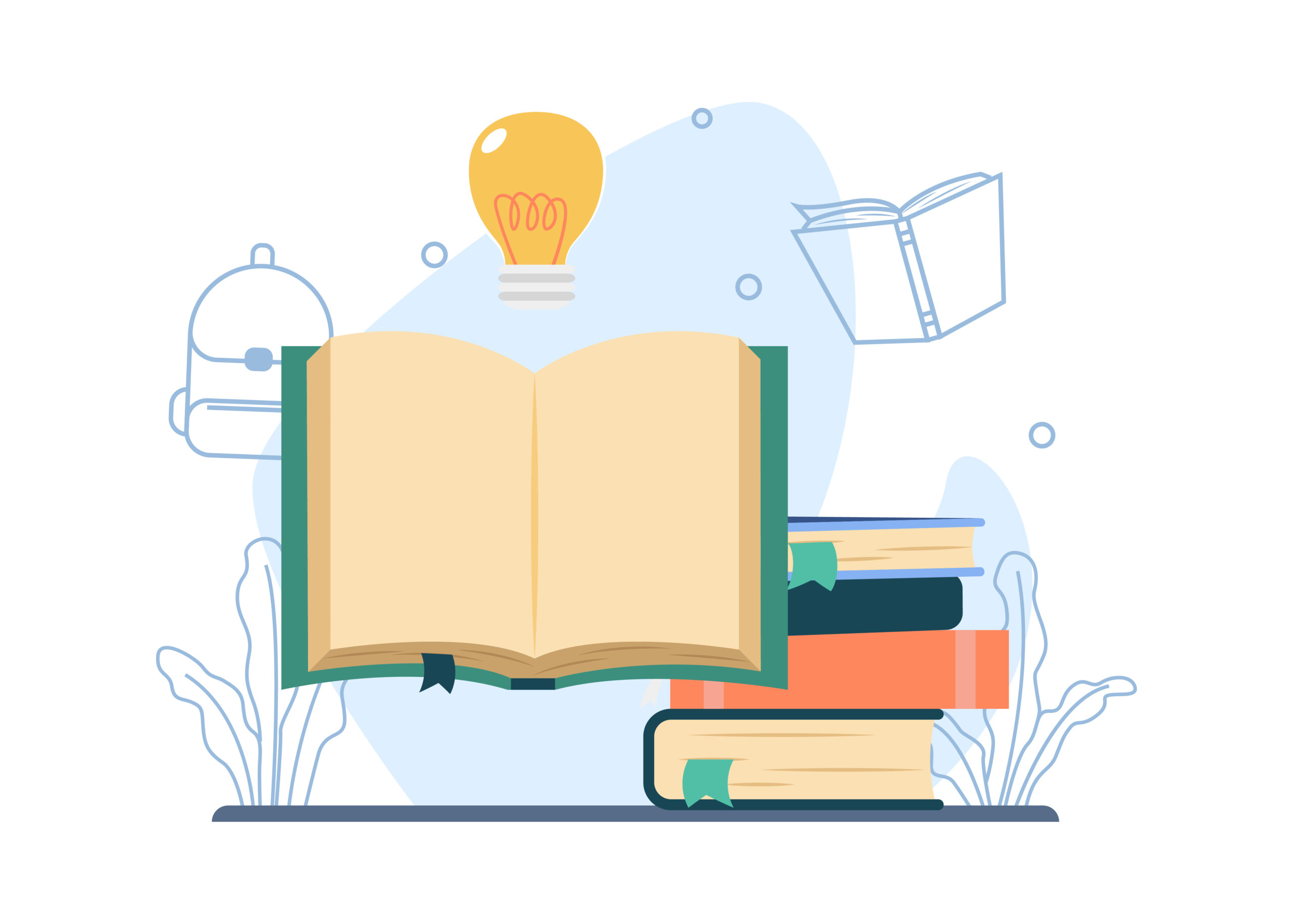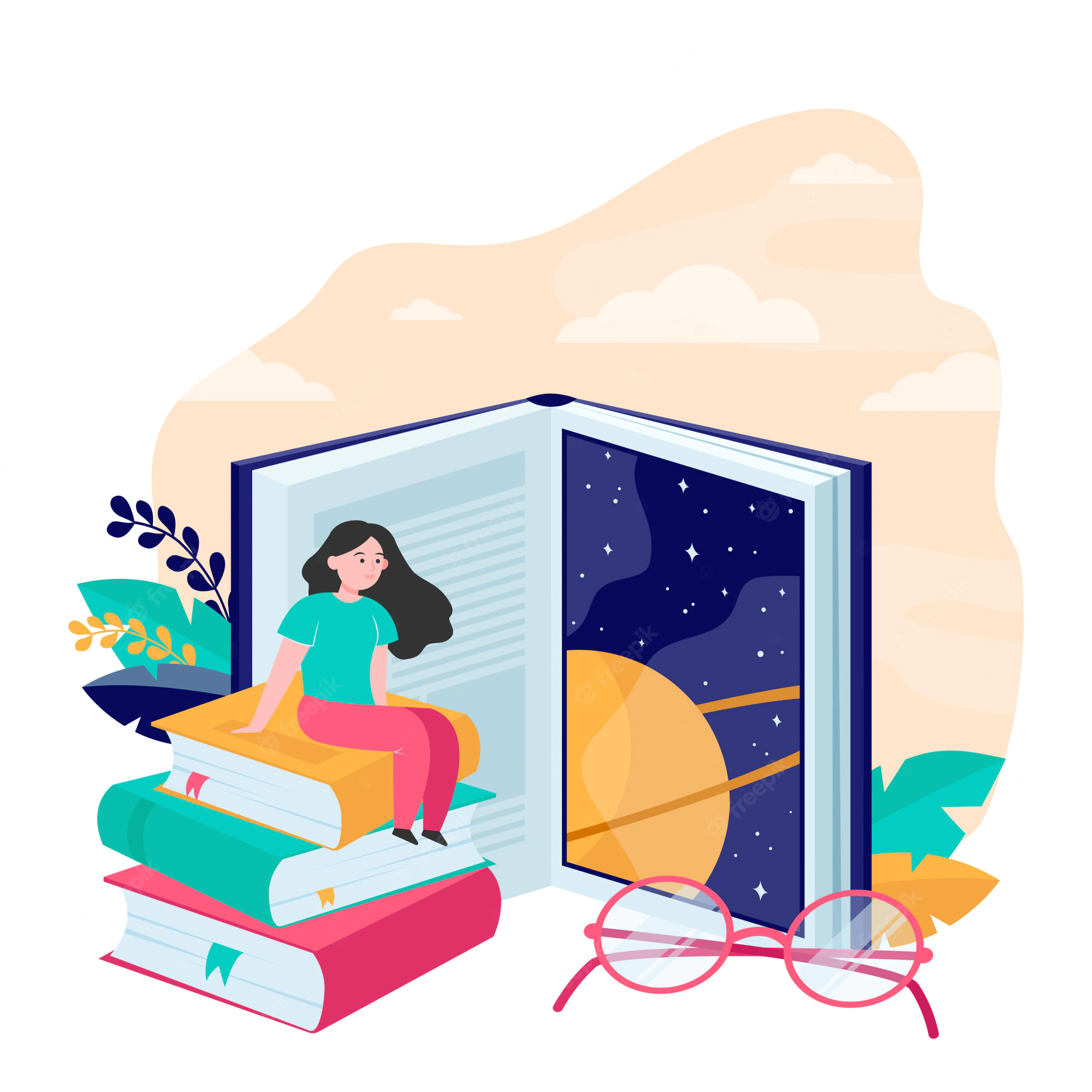 A-Level English Literature Tutors
Our English Literature tutor helps revise for tests and offers assistance with essay writing, and textual analysis. They have an in-depth understanding of specific texts or test boards, allowing them to customise their tactics to your needs better.
A-Level Tutors
IB - English Language and Literature (e-assess)
Our IB English Language and Literature tutors are well-versed in the IB program's complex and nuanced curriculum. You will be able to evaluate and analyse literary and non-literary materials, as well as develop your own voice and written expression.
IB English Literature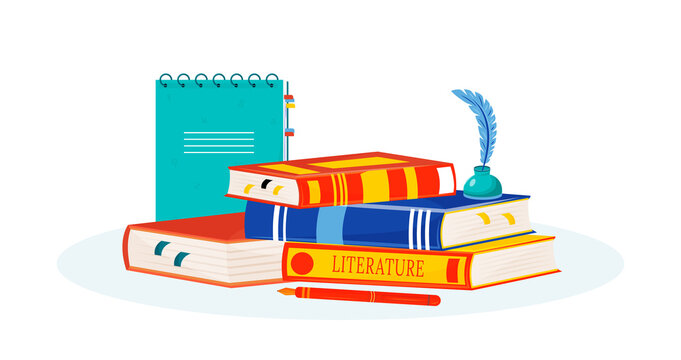 Discuss Your Ideal
Study Plan
Step to another level of English Literature

With Study Mind!free Ray
Very informative English literature course! Helped me identify all my weak areas! Highly recommend Almamri
The English literature tutor is so helpful, after every review session things are starting to make more sense as his style of teaching is gradual and connects many ideas together. I asked many questions which were sometimes off topic yet he still managed to give time and answer them which was really nice! Thanks to the whole team for these sessions! Susan
The English Literature revision sessions have been very thorough and explained very clearly by the tutor. The speaker is very engaging and able to answer all the questions in a way the audience can easily understand. The sessions have been a great recap and have covered everything we need to know! July
I have been attending the English Literature revision sessions and the speaker has explained all the content in a very thorough and clear way. He has also been very welcoming to all questions. The PowerPoints and visual aids used have also been very useful throughout the sessions. Daniel
Thank you so much for these lessons, they have been super beneficial so far and I have no doubt that they will be for anyone else. Honestly, the best tutors I have had so far. Fatima
Wonderful tutors, explained the topic through notes as well as drawings to help us get a visual understanding and made sure everyone understood. Really liked the way he would asks us questions and everyone's interaction. Asma Reyez
The teaching is great by my tutor and I'm able to understand the topics I didn't understand I'm class. She is also really friendly so I can ask all my questions without any worry. BluelightningCJ wilkin
I would have to rate my experience 5/5. I feel like I've really been able to connect with the tutors and learn so much with there help feels like I would of never of gotten too this stage without them. Been a real pleasure to work with them. omer sharaf
The tutoring is great to be honest.The Tutors are really helpful and ensure that we fully understand the topics before moving on. As students, we have full control of what we want to cover in each lesson. It's been a great experience and my improvements have been evident. Would definitely recommend
How do I get started?
While getting the results you want might not seem
so simple, it all begins with these three easy steps...
Sign up for Free Consultation
READY!
Sign up for a FREE consultation with our team to learn more about how we can help you improve your English Literature.
Receive a Taster Lesson
SET!
Our experts will help identify and tackle any problem areas with a view to help you ace English Literature!
Discuss a Study Schedule
GO!
Enjoyed your first lesson? We'll work with you to build the perfect study schedule and guide you closer to smashing those exams!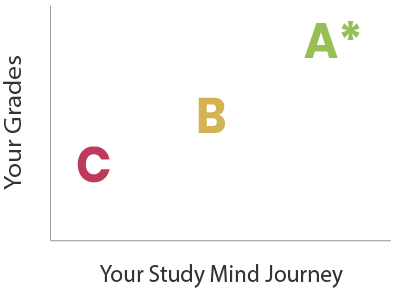 Tutoring is proven to improve grades
Step to another level of English Literature

With Study Mind!free
Got questions?
Don't worry, we may have what you are looking for.
What tutoring do you offer for English Literature exams?
We offer A-Level English Literature tutors, GCSE English Literature Tutors and IB English Language and Literature tutors. Our tutors are fully qualified and experienced in their fields, contact us to know more!
🧑‍🏫How quick can I learn with English Literature tutor?
The speed at which you can learn with an English Literature tutor ultimately depends on your own individual goals, learning style, and level of engagement. That being said, a good tutor will work with you to develop a personalized learning plan that addresses your specific needs and goals. They will use a variety of teaching strategies and resources to make the learning process engaging and effective. With the support and guidance of a skilled tutor, you should be able to make significant progress in your understanding and analysis of literary works, as well as in your writing and critical thinking skills. However, it's important to keep in mind that learning is a process that takes time and effort, and there is no "quick" path to mastery. The rather, consistent, focused effort with the support of a dedicated tutor can lead to significant improvement over time.
🌟How hard is English Literature GCSE?
According to various sources, including students and teachers, GCSE English Literature can be a challenging subject. The difficulty level of the subject may vary depending on individual factors such as interest in the subject matter, reading and comprehension ability, writing skills, and study habits. However, with consistent effort, thorough revision, and the support of an experienced GCSE English Literature tutor, students can succeed in the subject and achieve top grades. It is also important to note that there are several resources available, including study guides, practice tests, and textbooks, that can help students improve their understanding of the subject and get better results in their exams.
⚖️Why need English Literature tutor?
There are several reasons why someone may choose to work with an English Literature tutor. Some of these reasons include:
- Needing to improve language skills for academic or professional reasons
- Wanting to prepare for standardised English language exams such as GCSE, A-level,..
- Needing help with specific skills such as reading comprehension, essay writing, grammar, or pronunciation
- Wanting to gain confidence in their English language abilities in order to communicate more effectively in social or professional settings
- Needing personalised support and guidance to reach their language learning goals.
✨Is it worth getting an English Literature tutor?
An English Literature tutor can help students improve in areas such as reading comprehension, essay writing, exam preparation, and personalised learning. They can provide one-on-one support and help students gain a deeper understanding of the subject, leading to improved grades and success in their studies. Additionally, there are various study guides and resources available to help students prepare for their GCSE or A-Level exams in English Literature.
🗺️I'm an international student, is that an issue?
Absolutely not! We support diversity in higher education and are committed to assisting foreign students in enrolling in UK-based educational institutions and helping complete external tests.
✍️How long will it take to improve my score?
The answer is as individual as you are! Improving your score will take a mix of improving your basic skills, exam knowledge and answering speed.
Your English Literature tutor will be able to optimise your studying, so you make the most progress in the shortest amount of time.
📑How will my tutor help me to improve my English Literature Test score?
All of our instructors will walk you through our precise, current study materials, created to provide you with more exam practice and give you a greater understanding of the various question types.
You will receive a unique lesson for each section. The English Literature tutors will walk you through the exam sections you are having trouble with and provide you with useful strategies.