IELTS Tutoring: 1 to 1 Exam Preparation
Secure the score you need in the IELTS with the UK's leading 1-1 IELTS Tutors. Book your first lesson with us today 🌟
SIGN UP
1-to-1 Lessons
Money-Back Guarantee
General or Academic Tuition available
Trusted by schools and universities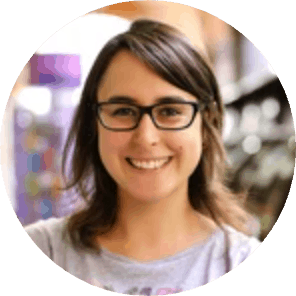 Helena A
I loved my experience with Study Mind. The tutors were very friendly, and I liked how they tailored the approach to my weaknesses, with regular homework and testing in between the Zoom 1-1 lessons.
FREE
Book a call with an
IELTS Expert
Here's a selection of our IELTS Tutors, continue below to search from all 115 tutors
Didn't find a suitable tutor? Leave a request, we will help
Let's see how the lessons will go
Answer questions, fix key goals
Discover more IELTS Tutors below, we offer a selection of 115 highly qualified tutors for you to choose from
University of New South Wales
Medicine
1st Year
4 ratings
A* A* A* A* A at A-level including EPQ
Offer from Monash University
Offer from UNSW
Offer from University of Western Australia
Hello! I'm Nandini, a second year medical student at UNSW. I have experience preparing students for their MMI and panel interviews at the University of Adelaide, Bond University, UNSW, the University of Melbourne, and Monash University. I am familiar with the qualities medical schools are looking for in applicants, and have a lot of experience with preparing for medical school interviews, so am ready to help you practice answering a range of questions till you're confident. I'll be happy to answer any questions you have about life at medical school if you're considering applying for medicine too! I have over two years of experience tutoring high school students, including those who use English as a second language, so I can help you consolidate the knowledge you have learnt in school, and be more confident in your subjects and tests. I am described as friendly, optimistic, and persistent by my students, so I'll do my best while working with you so you can achieve your goals and beyond.
University of Newcastle
Medicine
2nd Year
2 ratings
Top 20% in UCAT
Offer from NCL
Offer from BSMS
Offer from Norwich/East Anglia
Offer from UCL Pharmacy
A*A*A* in A Level
Highest Score for Biology in my Year
International student (lower acceptance rate)
Helped receive 6 Newcastle offers
Tutor with 1 Year Experience
Worked as a Study Skills Advisor in University
Hello students, my name is Louise and I am a third-year medical student at Newcastle University. I am excited to be your tutor and I am looking forward to working with each and every one of you. As a medical student, I have a strong passion for science and a deep understanding of anatomy, physiology, and pharmacology, as well as tips and tricks for going through GCSE and A-levels as well as getting into medical school. I believe that education is a powerful tool that can help us achieve our goals and improve our quality of life. I am here to help you succeed and reach your full potential by providing academic guidance and pastoral support. My excellent communication skills, interpersonal skills and commitment will be reflected in my student's success. Let's work together to achieve your academic goals and make the most of this learning experience!
University of London
Data Science and Business Analytics
Graduate
1 ratings
Achieved 6 9s and 2 8s at GCSE
A* A* A A at A-Level
First Class Honors in BSc Data Science
Received offer from QMUL
Hello! I'm a recent graduate who has just finished my final year exams for a Bachelor of Science in Data Science and Business Analytics. I have a strong passion for mathematics and statistics, and I'm captivated by the fascinating field of data science! I also have experience teaching primary and secondary mathematics, which stems from my passion for the subject.
With a strong foundation in both theory and practical applications, I'm eager to share my expertise and help students navigate the exciting landscape of Mathematics, English and other key subjects. My academic background has equipped me with a deep understanding of statistical methods, data analysis, and the art of transforming raw data into actionable insights, which I hope to share with the students I teach.
I am dedicated to creating a learning environment that not only imparts knowledge but also makes the journey enjoyable and accessible to everyone.
Succeed in your IELTS
Score highly in IELTS
Book a tutor in minutes
Trusted by 12,000+ parents and students
Money-Back Guarantee
WHATSAPP US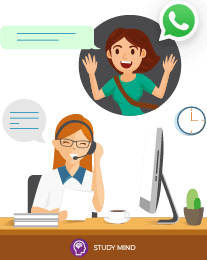 Talk to us

within 21 seconds
Secure the score you need in the IELTS with the UK's leading 1-1 IELTS Tutors today by speaking to our friendly team now - Choose one of the options below 👇
IELTS Preparation Course
Looking to live, study and work in an English speaking country? Then you'll need IELTS!

But where do you start with preparing for the exam? Self studying won't help you to better understand the test, or help you to know how to improve your score. Don't waste money and time on generic courses and useless videos, and
start your IELTS journey with the experienced tutors at Study Mind!

The key to success for IELTS is not just improving your basic language skills (although, of course, you will need to do that too!). It's about understanding how to use the language you have to create complex ideas, and give the answers in the way that IELTS examiners will expect.

Our experienced IELTS tutors will guide you through the common topics, question types and practice questions during our flexible online lessons, and give you extra practice opportunities with homework and tests in between, so you make the most progress in the time you have.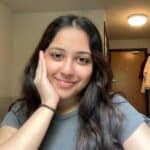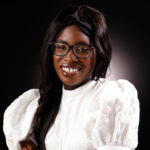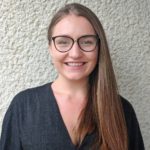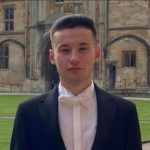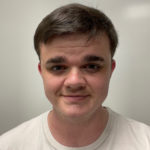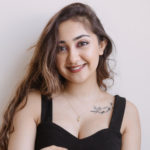 Handpicked IELTS Tutors
At Study Mind, we check and handpick each IELTS Tutor to ensure great quality teaching and exam knowledge across our team. Our accurate and up to date practice materials mean that every class will give you a real taste of IELTS, full of tips, techniques and in-depth test knowledge to help you answer faster and more accurately.
Get Started
1-1 IELTS Lessons Tailored to You
Whether English is your first language or not, our dedicated IELTS tutors will provide personalised lesson plans with a focus on improving your outcomes across all 4 sections.
Struggling with True/False/Not Given? Running out of talking points for questions about crime? Not sure how to structure the perfect essay paragraph?

No problem!
Our IELTS tutors will work with you to create personalised learning goals that will help boost your score!
Get Started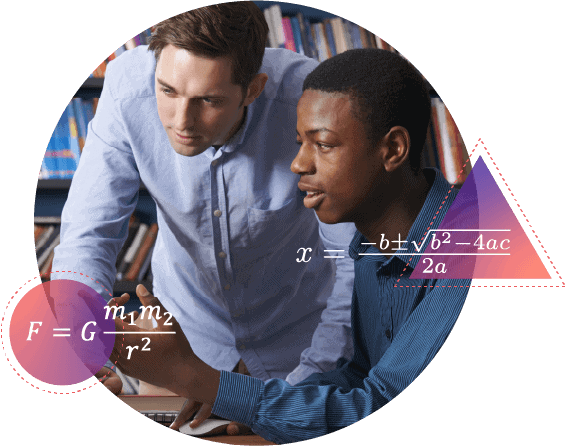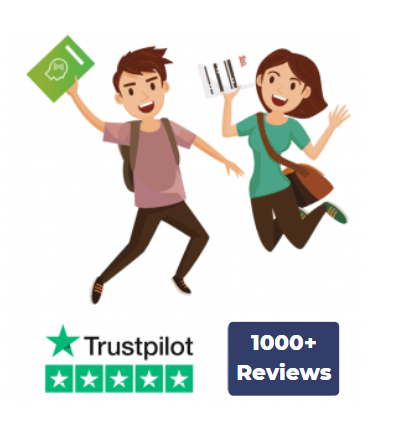 Trusted by Schools & Teachers
Don't just take our word for it! Head to our Trustpilot site to see how we have helped hundreds of students to improve their education potential.

We are even backed by some top schools, universities and companies, all who recognise the difference we make.
Get Started
Online Lessons with a Flexible Schedule
No matter how busy you are, our 1-1 IELTS tutors will work flexibly around your schedule, so you can have lessons when you need them.

Our convenient and private WhatsApp groups and Zoom classes mean that you can get online with your tutor in minutes, with no waiting around or complicated software.
Get Started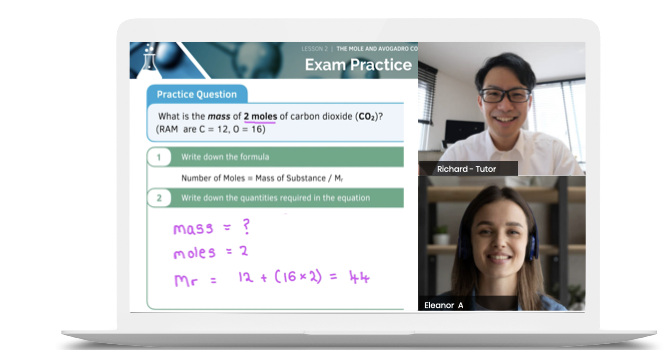 Book a call with an
IELTS Expert
Book a call with an

IELTS Tutor

free
Reviews
Want to know why you should choose Study Mind?
listen to what some of our students have to say... Asma Reyez
The teaching is great by my tutor and I'm able to understand the topics I didn't understand I'm class. She is also really friendly so I can ask all my questions without any worry. BluelightningCJ wilkin
I would have to rate my experience 5/5. I feel like I've really been able to connect with the tutors and learn so much with there help feels like I would of never of gotten too this stage without them. Been a real pleasure to work with them. omer sharaf
The tutoring is great to be honest.The Tutors are really helpful and ensure that we fully understand the topics before moving on. As students, we have full control of what we want to cover in each lesson. It's been a great experience and my improvements have been evident. Would definitely recommend
How do I get started?
While getting the band you want might not seem
so simple, it all begins with these three easy steps...
Sign up for Free Consultation
READY!
Sign up for a FREE consultation with our team to learn more about how we can help you score highly in the IELTS exam.
Receive a Taster Lesson
SET!
Our IELTS experts will help identify and tackle any problem areas with a view to boosting your IELTS score.
Discuss a Study Schedule
GO!
Enjoyed your first lesson? We'll work with you to build the perfect study schedule and guide you closer to smashing those exams!
Book a call with an

IELTS Tutor

free
Frequently Asked Questions
We understand that you might have some questions before booking your first lesson. If you can't find the answer you're looking for in the FAQs, feel free to contact us!
🧑‍🏫Who are the IELTS tutors?
Our IELTS experts have themselves scored well in the exam and are extremely experienced in providing successful tutoring to prospective applicants.
💻Where do the IELTS lessons take place?
The best part of our IELTS lessons is that they take place in the comfort of your own home, allowing for maximum flexibility and convenience, using Zoom.
📝How many sections are in the IELTS?
The IELTS is a 4 part exam, testing listening, reading, writing and speaking skills in English in under 4 hours. There are 2 types: Academic and General. Both test takers will sit the same listening and speaking tests but have different reading and writing assessments. Make sure you prepare for the right test!
🎓 How do I improve my vocabulary for the IELTS?
If you would like to increase your confidence in vocabulary, our tutors will personalise your 1-1 IELTS tutor sessions in order to cover this skill. Our tutors have access to a bank of lessons and practice tasks to help you boost your vocabulary.
✨ What is a good IELTS score?
The IELTS is scored out of 9 in each area, with a score above 6 suggesting good English competency. Some universities will have a cut-off but in general, a score above 7 will be accepted by most institutions.
If you are looking for IELTS for work or migration, you will need to check the requirements.
📑 How is the IELTS score calculated?
There are four parts of the IELTS test - Listening, Reading, Writing and Speaking. You will receive a score for each part of the test from 1-9. An average is calculated based on the four individual results. This score is your overall band score. This will be calculated as either a whole or a half band. For example, 6.0 or 7.5.
💻 How do I check my IELTS results online?
The results of your paper-based or computer-based test will be available for you to see on the Test Taker Portal. The British Council will send you an email to let you know that you can access your scores online. The results will stay online for 28 days.
✉️ How long does it take to get my IELTS results?
If you took a paper-based test, your results will be available online 13 days after your test date. If you have taken the computer-based test, your results will be available online 3-5 days after you test date.
Paper copies of your test results will also be sent to your address within the same timeframes.
⏰How long is an IELTS exam result valid?
This depends on the type of exam and how you plan to use, but as a general rule, the IELTS is valid for 2 years.
There are varying circumstances (for example, if you can prove you have kept up your level of English through study or work during that time) but if your results are more than 2 years old, it is best to take the IELTS again to guarantee your score will be considered.
Need an IELTS refresher course? Talk to us today!
🗺️I'm an international student, is that an issue?
Not at all! We stand for diversity in higher education and are passionate about helping international students achieve entry into educational institutions in the UK.
IELTS Tutors in London, IELTS Tutors in Australia, IELTS Tutors in Singapore, IELTS Tutors in India, IELTS Tutors in New Zealand, IELTS Tutors in Canada, IELTS Tutors in America, IELTS Tutors in Dubai, IELTS Tutors in Hong Kong, IELTS Tutors in Melbourne, IELTS Tutors in Sydney - and much more!
✍️How long will it take to improve my score?
The answer is as individual as you are! Improving your score will take a mix of improving your basic language skills, exam knowledge and answering speed.
Your IELTS tutor will be able to optimise your studying, so you make the most progress in the shortest amount of time.
📚Why would you take an Academic IELTS exam?
You need to take the Academic IELTS if you want to apply to university in the UK, Ireland, USA, Australia, New Zealand or other English speaking countries and courses.
Each course will have its own requirements. Usually, the course information will tell you what band overall you need to achieve, and what minimum they will accept; for example, a medical course might ask for an overall score of 7.0, with no band below 6.5. Look at your university course information for more details, or talk to their admissions team.
🤔Why would you take a General IELTS exam?
The General IELTS exam is less common, but is usually used for migration to Australia, New Zealand and the UK. It is mostly used for work visas and permits.
It is important to remember that, even if you have lived in an English speaking country before, you may still be asked to take the General IELTS by some employers in certain circumstances (for example, if you have a passport from a non-English speaking country). Talk to your prospective employer or a recruitment expert for more advice.
🤷Which is easier, the General IELTS or Academic IELTS?
The answer is, neither! The General is usually perceived as easier because it focuses on everyday work and social contexts, which students usually have more knowledge in!
It is key to remember that, in most cases, you will be told which type of IELTS you need to take. Don't be tempted to take the General just because you hear it's easier! Need help on deciding which type of IELTS to take? Our team can help!
📑How will my tutor help me to improve my IELTS score?
All our IELTS tutors will take you through our accurate and up to date study materials, designed to help you get more exam practice and a deeper knowledge of the different question types.
Each lesson will be personalised to you. The tutors will talk you through the parts of the exam you are struggling with, and give you helpful techniques.
🎓I want to come to the UK to practise medicine- do I need IELTS?
The answer is probably yes. All qualified medical staff (unless you come from and qualified in a country where English is the primary language) need to take an IELTS in order to register with the General Medical Council (GMC). You will need an acceptable IELTS score (overall 7.5 with no band less than 7.0) to book a PLAB exam.
🌟Why is tutoring important for IELTS? Can't I self study?
Self study is very important, and you will need to do a good amount of revision and preparation on your own to achieve a good IELTS score.
However, IELTS writing and speaking in particular need feedback! Our tutors will be able to go through what you are producing, point out your errors and give tips to help you improve. They will also be able to more accurately score your work, so you have a better idea of what scores you are getting.