Sevenoaks School Admissions Guide
Sevenoaks School Admissions Tutors
Explore our website to discover more about Sevenoaks School's admissions process, programmes, and how you can secure a place at Sevenoaks School with a professional Study Mind tutor!
SIGN UP
98.9% Satisfaction Rate
Money-Back Guarantee
Proven Success Tutors
Trusted by 12,700+ Parents and Students Emily's parents
Working with the Study Mind Sevenoaks School Admissions Tutors was an incredibly positive experience. They are knowledgeable, and professional, and helped guide us through the entire admissions process.
FREE
Contact
Sevenoaks School Admissions Experts
Here's a selection of our Sevenoaks School Admissions Tutors, continue below to search from all 200 tutors
Minseo
Experienced Sevenoaks School Admissions tutor
University of Cambridge
Medicine
1st Year
UCAT: QR 760
AR 800
BMAT: S1 6.5
S2 6.8
Offer from Cambridge
Offer from Imperial
Offer from UCL
Offer from Queen Mary
International student
Hi my name is Julie, and I'm a first year medical student at Cambridge University. I'm an international student from Korea, but I attended secondary school and sixth form in the UK. I went to Westminster school for sixth form, and studied Maths (OCR), Biology (CIE), Chemistry (Pre-U) and Physics (Pre-U). I also completed an EPQ.
I've tutored primary school children before for 11+, and I've helped some of my medicine/natural sciences friends prepare for their university entrance interviews as well. I strongly believe that you don't have to be super smart to study medicine- you just need to put the work in (whilst having a social life!)
I remember year 13 being a slightly stressful time because of UCAS applications, so I want to do my best to help you prepare for interviews/exams, so you can show your potential.
Miraat
Experienced Sevenoaks School Admissions tutor
Offer from Bristol
Offer from QMUL
Achieved 10 9s at GCSE
41 at IB
Top 10% in UCAT
Experienced Sevenoaks School Admissions Philosophy tutor. Cambridge PhD student with Double First Class and Distinction
Florence
Experienced Sevenoaks School Admissions Philosophy tutor. Cambridge PhD student with Double First Class and Distinction
University of Cambridge
Philosophy
pHD Year
I am a PhD candidate in Philosophy at Clare College, University of Cambridge, working in ethics and the philosophy of science. Before this, I completed a Master's in Philosophy of Science (first class with Distinction) and an undergraduate degree in Philosophy (double first class), both at Cambridge. For my PhD I was awarded full funding under a joint UKRI AHRC scholarship and the Clare College Badger studentship – a funding award that included panel selection from the Department, the University of Cambridge and the UK government's research council. I was also offered full PhD funding from the University of Oxford medical department, King's College London law department (the only student to receive a scholarship offer from KCL that year) and UCL Philosophy. Prior to this I also received an offer of a two-year scholarship at Pembroke College, Oxford, which I declined. At Cambridge I have won 5 awards for finishing first in my year in the research component of my Master's, as well as for finishing in top 10% and top 5% of my year each year of study.
I have been tutoring for 4+ years at all levels, including for Oxbridge admissions and essay competitions. As a tutor I can help students to perform at the best of their academic abilities, offering support and guidance tailored to each student's needs. I have experience guiding students in Oxbridge and UK university applications, John Locke essay competition, first and second year undergraduate essays, A Level Philosophy and English Literature (AQA, Edexcel, OCR), GCSE Philosophy, Latin and English Literature (AQA, Edexcel, OCR).
Didn't find a suitable tutor? Leave a request, we will help
Let's see how the lessons will go
Answer questions, fix key goals
Discover more Sevenoaks School Admissions Tutors below, we offer a selection of 200 highly qualified tutors for you to choose from
Ines
Experienced Sevenoaks School Admissions tutor
University of Bristol
Medicine
1st Year
Top 2% UCAT score
850 in QR
800 in DM
UCATSEN
10 9s at GCSE
43 at IB
3 medicine offers first time
bristol university medicine
13+ academic scholarship sevenoaks school
7 (A*) in biology IB HL
7 in maths analysis IB SL
7 (A*) in HL chemistry
Newcastle medicine offer
Sheffield medicine offer
I am at the start of a gap year before joining bristol university to study medicine in 2024. I received 3 offers for medicine this year while achieving 42 at IB. Including 7s (highest grade) in biology, English, maths analysis and economics. I am a keen hockey player and have just been to to Kyrgyzstan for 5 weeks trekking.
I understand the pressures of completing school exams and other commitments alongside medicine applications, therefore I endeavour to make my lessons as effective and productive as possible. My organisation and resilience is shown by the fact that I missed a term of school last year and was still able to achieve 42/45 at IB with no extenuating circumstances.
I am versatile with accommodating different personalities and making anyone feel comfortable and in a non-judgemental a space when learning. As one of 4 siblings I am good at navigating a bit of chaos and can help with organising and helping you to find your best approach to learning.
Outperform other candidates at Sevenoaks School Admissions With Study Mind!
Score highly in the entrance exams
Book a professional tutor in minutes
Trusted by 12,700+ parents
4.8/5 Star Rating on Trustpilot
WHATSAPP US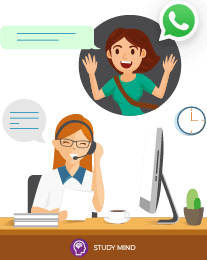 Get in touch

Receive Expert's Guidance and Advice
Study Mind's admissions tutors for Sevenoaks School are here to guide you and your child through the application process and help maximise your chances of being accepted.
Secure a place at Sevenoaks School with Experts
Getting a safe score in the entrance exams isn't easy. With only one opportunity to take the test per year, the success of your child really does rest on good quality and knowledgeable support.
At Study Mind, we don't leave your child's education to chance. With up-to-date and personalised revision, delivered in age-appropriate and engaging lessons, our experienced and friendly Sevenoaks School Admissions tutors will motivate and support your child to do their best.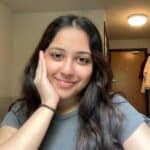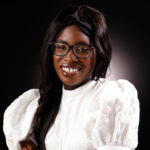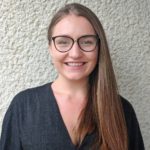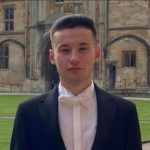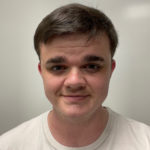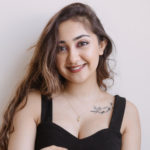 Proven Success Sevenoaks School Admissions Tutors
Our Sevenoaks School Admissions Tutors have years of expertise in assisting students with their college admissions applications. We are here to assist students at every step of the process, from completing their application to preparing for interviews and beyond.
Get Started
Comprehensive Support For Year 7 and Year 9 Candidates
All candidates are evaluated using entrance exams, references from their existing school, interviews, and reports. Our tutors assist students in preparing for Sevenoaks School Admissions, as well as guidance on the entrance exams and valuable practice papers.
Sign Up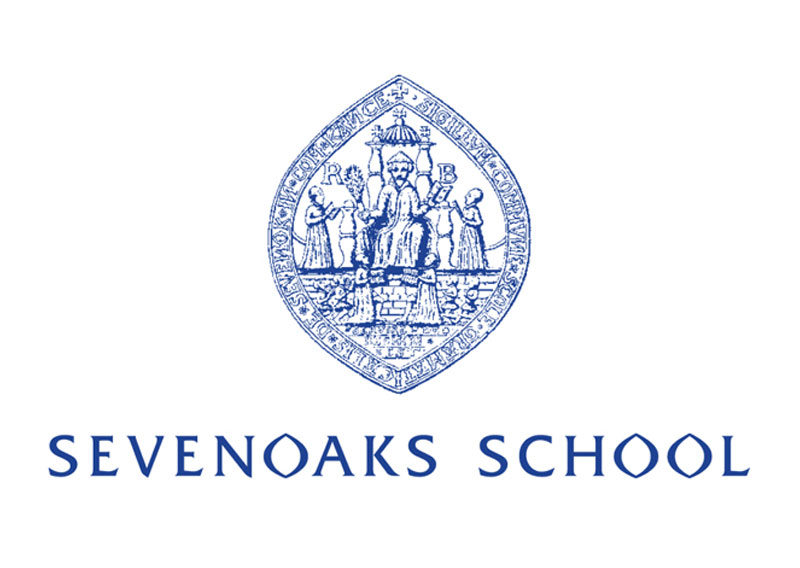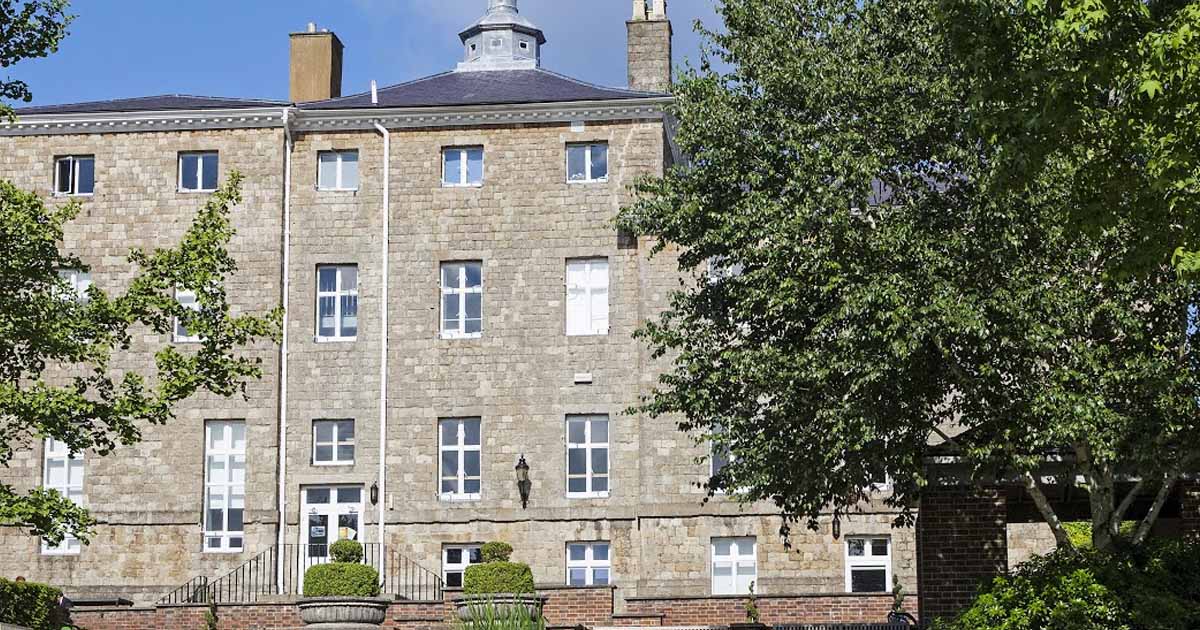 16+ Entry Preparation
Sevenoaks School has a 16+ entrance point. We provide subject-specific coaching, study skills and organisation advice, as well as other resources to help your child succeed at Sevenoaks School.
Sixth Form Prep
Sign up for First Consultation
Chat with a

Sevenoaks School Admissions Tutor

free
How do I get started?
While getting into Sevenoaks School might not seem
so simple, it all begins with these three easy steps...
Sign up for Free Consultation
READY!
It starts with a FREE consultation with our team at Study Mind. Sign up today to learn more about how we can help your child to succeed.
Receive a Taster Lesson
SET!
Our admin team will help to pair you with one of our friendly and experienced Admissions tutors. You can arrange your lessons for when it suits you!
Discuss a Study Schedule
GO!
Our Admissions tutors will get started on building the right study programme for your child- book your first lesson and watch your child flourish!
Chat with a

Sevenoaks School Admissions Tutor

free
Still Confused?
We may have what you are looking for!
Is Sevenoaks School hard to get into?
Sevenoaks is very academically rigorous due to its academic reputation as one of the best IB schools in the country, getting over 1,500 applications for the 240 seats available across the school each academic year, therefore parents are urged to plan ahead.
How to apply to Sevenoaks School?
To apply to Sevenoaks School, fill out the online application form below and pay the registration cost. The non-refundable registration fee covers the costs of processing the application and the admission exams (unless taken abroad). For day applicants, the price is £175.
What grades do you need to get into Sevenoaks?
Applicants to the Sixth Form should anticipate achieving essentially 8s and 9s in their GCSE/IGCSE exams (or the equivalent in other curricula).
Does Sevenoaks School have an entrance exam?
Yes, being an academically selective school, Sevenoaks School employs entrance examinations to determine which applicants are eligible for admission. They adopt a three-step method, with candidates progressing to the next round depending on their relative performance.
💰 How much does the tutoring cost?
Our Sevenoaks School Admissions Tutoring programme emphasises adaptability and personalised revision. The cost of individual tutoring varies according to the number of hours required. If you are unsure, our specialists will be happy to assist you during your free consultation.
🌍Where do the Sevenoaks School Admissions tutoring take place?
Our Sevenoaks School Admissions tutors will come to you! To provide a safe, pleasant, and flexible learning environment, all of our lessons are given digitally via MS Teams.
🤔Who are the Sevenoaks School Admissions tutors?
Our Sevenoaks School Admissions instructors are all top university graduates with advanced degrees in various subjects. They bring many skills and knowledge and are committed to giving students the best possible support.
🌟How can Eton College Admissions tuition help my son?
Eton College Admissions tuition can be quite beneficial to your children in a variety of ways. Our knowledgeable admissions tutors provide personalised assistance and coaching to assist them in preparing for the admissions process and presenting their best selves to the admissions committee.
⏰When should students start preparing for Sevenoaks School?
The age at which your kid intends to apply will decide the optimal time for them to begin preparing for Sevenoaks School. It's important to know that admissions to Sevenoaks School are competitive, so starting early can help set your child up for success. The more time your child has to prepare with our instructor, the more he or she will be able to show the admissions committee their talents, skills, and interests.
✨Does Study Mind have reviews?
Yes! On Trustpilot, we have over 1000 five-star reviews for Study Mind and Medic Mind (our sibling company). We were even named one of the Top 40 Educational Companies on Trustpilot.
If that isn't enough, we have the support of major UK schools and institutions too!