Are you looking for a
1-1 Statistics Tutor
With time, hard work and commitment, Study Mind tutors will help you understand Statistics with ease and turn your areas of weakness into a strength
With the UK's leading 1-1 Statistics Tutors, you can get the score you need on any test. Schedule your first lesson with us today. 🌟
SIGN UP
Live 1-to-1 Lessons
Money-Back Guarantee
Tuition for all exam boards available
Trusted by 12,700+ Students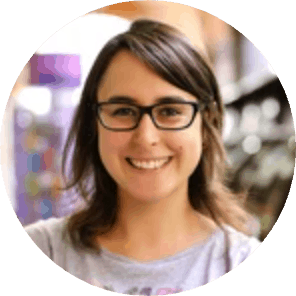 Christina
Brilliant key points, concise but detailed and really highlighted the importance of preparation. The techniques for answering different styles of questions were especially useful!
FREE
Contact Us
To Set Up First Free Lesson
Here's a selection of our Statistics Tutors, continue below to search from all 104 tutors
recommended
Experienced Statistics tutor
Dhaval
recommended
Experienced Statistics tutor
King's College London, University of London
MSc Physics
4th Year
52 ratings
Offer from UCL
Offer from Durham
Offer from Warwick
Achieved 12 A*s at GCSE
6 A-Levels (3 sciences
Philosophy and Further Maths)
I am currently an MSc Physics student with interests to pursue academia and research. Previously, I studied BSc Natural Sciences (specialising in Physics and Mathematics) at UCL. Coming from an interdisciplinary degree, I have been able to appreciate the interconnectedness of the varying sciences and mathematics. I have had tutoring experience with Medic Mind over the past 3 years, with a particular focus on teaching GCSE and A-Level Sciences and Mathematics. I aim to provide the quality of teaching tailored to a specific student, with an emphasis on their concerns and demands for their academic progress. My proficiency in the subjects I teach is also reflected in my completion of GCSE Sciences by Year 10. I have also co-edited tutorials and books for Medic Mind, and so I am equipped in teaching the content we deliver.
recommended
Graduate-educated tutor in Statistics
Haseeb
recommended
Graduate-educated tutor in Statistics
University of Durham
MMath Mathematics
4th Year
32 ratings
A*A*AAb at A-Level
7A*s 3As at GCSE
1st Class MMath Durham University
Offers from 4 out of 5 top-ten unis
Service Tie in Mathematics at top grammar school
Dear prospective students/parents,
My name is Haseeb! I am a 4th year student and soon to be graduate of Durham University, obtaining a 1st class degree in a masters of mathematics. I arrived at Durham having achieved the best possible grades in mathematics possible: a 9 and A* in GCSE maths and further maths, and A*A* at A-Level maths and further maths. However, this didn't come easy – as a student at my local comprehensive school the education I received was lacking, and it was only until after moving to the local grammar school did I realise what I missed out on. A high-quality education should have no barriers, though, and it is my experiences with this that have led me to become a longtime mentor and tutor, pushing forward other students to study mathematics at higher education regardless of their background.
In my spare time, I am a qualified powerlifting coach and find a lot of joy competing in the sport! I am an avid reader and traveller, often combining both hand-in-hand. I have experiencing working in the financial sector and I often program in Python in my free-time, working on all sorts of projects both work and non-work related. I am happy to talk about any of these and how they've all had a part to play in my mathematics education.
I hope to speak to you soon!
recommended
Experienced Statistics tutor
Jimmy
recommended
Experienced Statistics tutor
University of Oxford
Computer Science
2nd Year
17 ratings
Offer from Oxford
Offer from Warwick
Offer from Bristol
Offer from York
Offer from Birmingham
Achieved 9 9s at GCSE
A* in EPQ on Interplanetary Habitation
Full Marks in Computer Science NEA
Distinction in Prelims at Oxford
A*A*A*A* at A-Level
Award for Best in Computer Science in GCSE
Award for Academic Excellence in A-Level
500+ Hours of Tutoring
All Tutees Have Achieved Target Grades
Hi, my name is Jimmy, I am an undergraduate Computer Science student at St Catherine's College, Oxford University. Computer Science has always been a passion of mine, even before I started studying it I had an inert fascination for logical puzzles and maths. When I was 13, I built my own computer and still use it to play video games. My academic success in maths, science and computing helped push me towards Oxford, and it is one of my proudest achievements.
I support Leicester City and I played football for a local team for over 10 years. Since I love football and wanted to give back, I subsequently qualified as a referee for grassroots football which has helped me to develop my communication skills and has given me experience managing kids. I have also worked as a tutor part-time during my studies to help pupils reach their target grades. I really enjoy tutoring and am considering a future career in education, perhaps to become a teacher or professor.
Didn't find a suitable tutor? Leave a request, we will help
Let's see how the lessons will go
Answer questions, fix key goals
Discover more Statistics Tutors below, we offer a selection of 104 highly qualified tutors for you to choose from
premium
Experienced Statistics tutor
Francesca
premium
Experienced Statistics tutor
University of Cambridge
Natural Sciences
Graduate
9 ratings
Cambridge BA 2022
UCL MSc 2024
Offer from Cambridge
Offer from Imperial
Offer from Durham
Offer from UCL
A*A*A*A* at A-Level
11 A*s at GCSE
Hi, I'm Fran! I am a postgraduate student at UCL, studying for MSc Science Technology and Society, which I hope to finish in 2024. In 2022, I graduated with a BA in Natural Sciences from the University of Cambridge, where I specialised in Materials Science in my final year. I'm super passionate about science, and love science communication and policy-making. In my spare time, I enjoy rock-climbing, reading, board games, and music.
I have been tutoring privately for around 4 years now, and I love it! I enjoy spreading my passion for science and love discussing new and interesting topics and issues in science with my students. I think it's really important to engage children and young people with science, to encourage the next generation of medics, mathematicians, scientists, and engineers.
Experienced Statistics tutor
Aneesa
Experienced Statistics tutor
University of Cambridge
Natural Sciences: Physics
3rd Year
6 ratings
Offer from Durham
Offer from Manchester
Offer from Cambridge
Offer from Lancaster
Experience in revising BMAT and UKCAT
A*A*AA at A-level
Acheived 8s and 9s at GCSE
and an A in FSMQ Additional Maths
Hello! I'm a current 3rd year Natural Sciences student at Cambridge University, studying Physics, with a keen interest in Quantum Physics and computation.
Enthusiastic about physics, although I have studied Maths and Chemistry in my 1st year of university, I am able to tutor A-level Maths, Physics, Chemistry, Further Maths and Biology (AS-level). I would also be happy to tutor most GCSE subjects, where I acheived a grade 9 in Maths and English, and A*s in Science.
I have taken the NSAA Cambridge admissions test before, as well as the UKCAT where I scored an above average mark. I would however also be happy to help with other admissions tests such as STEP, PAT and the BMAT.
I have often been complimented by the way I tutor from friends and family, I am punctual, passionate and patient. I have experience with working with children and young adults, as well as experience through the Cambridge application process.
Experienced Statistics tutor
Binari
Experienced Statistics tutor
University of London
Data Science and Business Analytics
Graduate
3 ratings
Achieved 6 9s and 2 8s at GCSE
A* A* A A at A-Level
First Class Honors in BSc Data Science
Received offer from QMUL
Hello! I'm a recent graduate who has just finished my final year exams for a Bachelor of Science in Data Science and Business Analytics. I have a strong passion for mathematics and statistics, and I'm captivated by the fascinating field of data science! I also have experience teaching primary and secondary mathematics, which stems from my passion for the subject.
With a strong foundation in both theory and practical applications, I'm eager to share my expertise and help students navigate the exciting landscape of Mathematics, English and other key subjects. My academic background has equipped me with a deep understanding of statistical methods, data analysis, and the art of transforming raw data into actionable insights, which I hope to share with the students I teach.
I am dedicated to creating a learning environment that not only imparts knowledge but also makes the journey enjoyable and accessible to everyone.
Succeed in your Statistics Test
Live 1-1 Classes
24/7 Support
Trusted by 12,700+ parents and students
Award-Winning Strategies
WHATSAPP US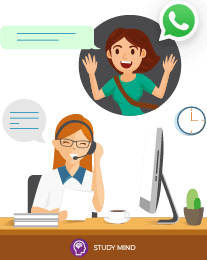 Contact us

Let's start our journey!
Secure the score you need in your Statistics Test with the UK's leading 1-1 Tutors today by speaking to our enthusiastic team - Choose one of the options below 👇
Why choose Study Mind?

Our mission is to provide trustworthy educational services
what we offer - not only content but also preparation techniques
Our knowledgeable Statistics Test tutors will walk you through each of the exam specifications in order to successfully complete the test.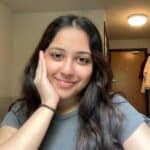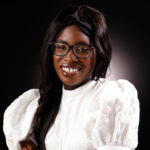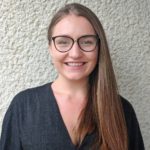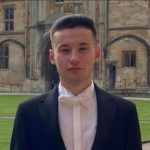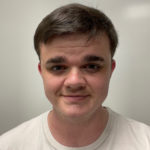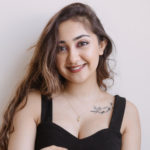 Find the best Statistics Tutor
Tell us exactly what you want. Within minutes, you will be matched with professional Statistics tutors. Examine their profiles, read their reviews, and get in touch with them.
Get Started
GCSE Statistics Tutors
Our GCSE Statistics revision course materials include notes with worked examples, worksheets with solutions, and questions by topic for Foundation and Higher levels with mark schemes. They are appropriate for AQA, Edexcel, and OCR examination boards.
GCSE Statistics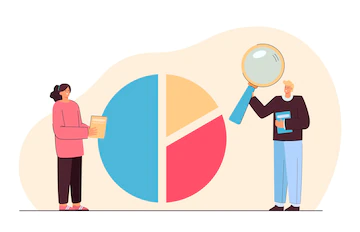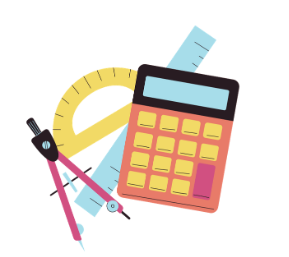 A-Level Statistics Tutors
This course gives a foundation for understanding how statistics are used to inform real-world decisions. In a friendly and informative manner, our skilled professors will assist you in developing a grasp of statistical models and approaches.
A-Level Tutors
Maximise your chance of success
To increase your chances of passing tests, all of our tutoring sessions are individually tailored to each student's needs and goals. Our tutors provide comprehensive assistance in a variety of ways.
Join Us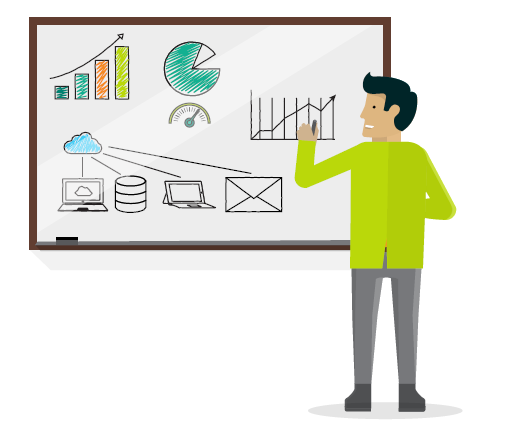 Choose Your Own
Study Plan
Sign Up

Free Consultation

free
Reviews
Want to know why you should choose Study Mind?
listen to what some of our students have to say... Daniel
Thank you so much for these lessons, they have been super beneficial so far and I have no doubt that they will be for anyone else. Honestly, the best tutors I have had so far. Fatima
Reza tahmid was a wonderful tutor, explained the topic through notes as well as drawings to help us get a visual understanding and made sure everyone understood. Really liked the way he would asks us questions and everyone's interaction. Hannah
The statistics tutor is so helpful, after every review session things are starting to make more sense as his style of teaching is gradual and connects many ideas together. I asked many questions which were sometimes off topic yet he still managed to give time and answer them which was really nice! Thanks to the whole team for these sessions! Asma Reyez
The teaching is great by my tutor and I'm able to understand the topics I didn't understand I'm class. She is also really friendly so I can ask all my questions without any worry. BluelightningCJ wilkin
I would have to rate my experience 5/5. I feel like I've really been able to connect with the tutors and learn so much with there help feels like I would of never of gotten too this stage without them. Been a real pleasure to work with them. omer sharaf
The tutoring is great to be honest.The Tutors are really helpful and ensure that we fully understand the topics before moving on. As students, we have full control of what we want to cover in each lesson. It's been a great experience and my improvements have been evident. Would definitely recommend
How do I get started?
While getting the band you want might not seem
so simple, it all begins with these three easy steps...
Sign up for Free Consultation
READY!
Sign up for a FREE consultation with our team to learn more about how we can help you ace Statistics.
Receive a Taster Lesson
SET!
Our experts will help identify and tackle any problem areas with a view to boosting you Statistics score.
Discuss a Study Schedule
GO!
Enjoyed your first lesson? We'll work with you to build the perfect study schedule and guide you closer to smashing those exams!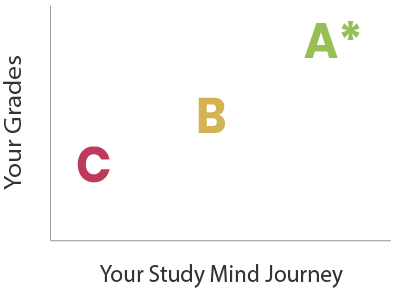 Tutoring is proven to improve grades
Sign Up

Free Consultation

free
Got questions?
Don't worry, we may have what you are looking for.
What tutoring do you offer for Statistics exams?
We offer A-Level Statistics and GSCE Statistics Tuition for Statistics Exam Preparation. Contact us to know more!
🧑‍🏫What is Statistics?
Statistics is both the science and the art of learning from data. It is concerned with the collection, analysis, and interpretation of data, as well as the effective communication and presentation of data-driven results.
🌟Is studying for statistics easy?
Statistics has a reputation for being a difficult curriculum, particularly when studied in college because it mixes math ideas to create an analysis of a data set that may be used to comprehend an association in the data. We recommend studying with a Statistics Tutor to have the easiest study syllabus and someone to check your solutions.
⚖️What are the topics will be covered statistics GCSE?
Our GCSE Statistics Tutors will cover Probability and Statistics Probability, Averages, Standard Deviation, Sampling, Cumulative Frequency Graphs, Representing Data, and Histograms for you.
📝Is statistics A-Level hard?
On the surface, they don't appear to be as challenging as new math concepts. However, statistics is a difficult and subtle subject, and the questions are not as simple as they appear. They cover a wide range of topics that are typically covered at the university level. For the best results, studying with an online 1-1 A-Level Statistics Tutor can increase your success by 40%.
✨ Is statistics a lot of math?
Statistics is a discipline of applied mathematics concerned with the gathering, description, analysis, and derivation of conclusions from quantitative data. Statistics' mathematical theories rely largely on differential and integral calculus, linear algebra, and probability theory.
🗺️I'm an international student, is that an issue?
Absolutely not! We support diversity in higher education and are committed to assisting foreign students in enrolling in UK-based educational institutions and helping them complete external tests. Our Statistics Tutors are friendly and enthusiastic to all students!
✍️How long will it take to improve my score?
The answer is as individual as you are! Improving your score will take a mix of improving your basic skills, exam knowledge and answering speed.
Your statistics tutor will be able to optimise your studying, so you make the most progress in the shortest amount of time.
📑How will my tutor help me to improve my Statistics Test score?
All of our Statistics instructors will walk you through our precise, current study materials, created to provide you with more exam practice and give you a greater understanding of the various question types.
You will receive a unique lesson for each section. The tutors will walk you through the exam sections you are having trouble with and provide you with useful strategies.