2023 Updated
Government and Politics Tutor
Our experienced and knowledgeable Government and Politics tutor offers personalised one-on-one guidance tailored to your unique needs and learning style.
We have a faultless track record of serving Government and Politics students at all levels and have consistently exceeded their expectations.🌟
SIGN UP
93% Improvement Rate
98.9% Satisfaction Rate
Tuition for all exam boards available
Trusted by 12,700+ Students
FREE
Contact Us
For A Free Consultation
Here's a selection of our Politics Tutors, continue below to search from all 400 tutors
recommended
Experienced Politics tutor
Dana
recommended
Experienced Politics tutor
University of Nottingham
Medicine Graduate Entry
3rd Year
332 ratings
Distinction in Chemistry A level
Helped 6 receive UCL and Leicester offer
Lecturer Bioethics Princeton University
Hello everybody!!! My name is Dana and I am very excited about tutoring and giving students the opportunity to fulfill their dream to become doctors. Aim high and never get tired of achieving your dreams is my mantra.
A start in life signed by trauma and many difficult other circumstances could have represented the word end to the perspective of aiming high. Many people around me kept reminding me to "keep it simple and stay low". I did not listen.
I worked very hard to get to the level of achievement that would have made me go to places I wanted to be. And I did it with some tears, and by changing two countries from my original native country of Italy. But mostly I did with the joy of knowing that one day I would have GOT THERE.
BSc and MSc in Political theory at LSE
PhD and Postdoctoral Research Appointment in Bioethics at Princeton University. Being the youngest, only female and foreign member of the Department of Politics in Princeton, working with and learning from some of the biggest bioethicists alive gave me the sheer pleasure of thinking "I HAVE ACHIEVED MY DREAMS".
Then severe illness stroke, I become unable to work at the usual standards that had given me success and happiness. A need to reinvent one's life and start afresh materialised.
After recovering from illness, mid-late thirties, my journey towards medicine has started. At thirty plus I attended College to achieve A-Levels in Biology, Chemistry and Maths with best result of the year for Chemistry.
Prepared for GAMSAT and received high scores the very first time sitting.
Received 4 interviews and 2 offers in total.
AND THE DREAM OF BECOMING A DOCTOR IS BECOMING A REALITY.
I AM QUITE AN UNUSUAL MED STUDENT. AGE, ILLNESS and TRAUMA have not defied me.
MY GOAL IS TO HELP YOU, PROSPECTIVE MEDICAL STUDENTS, TO ACHIEVE YOUR DREAM OF GETTING INTO MED SCHOOL. IT WILL BE A FANTASTIC JOURNEY TO DO TOGETHER SHARING THE PASSION AND JOY THAT GO WITH THE ADVENTURE OF BECOMING A DOCTOR.
premium
Experienced Politics tutor
Will
premium
Experienced Politics tutor
University of Oxford
Philosophy, Politics and Economics
Graduate
6 ratings
Offers from: Oxford (PPE) Imperial (EFDS)
TSA: Top 5%
Offer for Oxford
Offer for Warwick
Helped 7 Oxbridge Offer
1st Class PPE Degree
Highest mark in International Economics in Oxford
First Oxford offer in school in 5+ years
Achieved 10 A*/A GCSE
Achieved top 10% Politics score in Oxford
Hi everyone! My name is Will and I have recently graduated from Oxford with a First Class Honours degree in Politics, Philosophy, and Economics. I studied at New College, where I was an academic scholar specialising in Economics and Politics, where I received the highest mark in my graduating cohort in my International Economics module. Prior to this, I attended a non-selective state school in special measures, so I know how daunting the application process can be first hand! I would be happy to help any student regardless of their educational stage — from choosing the right course or college, to building the skills to score highly in the admissions process! I believe my own educational journey paired with my past successful tutoring experience will help me work with students to improve their grade, increase their confidence, or to secure a place at Oxbridge!
University of Cambridge
Human, Social, and Political Sciences
Graduate
4 ratings
Offer from Cambridge
A*A*A at A-Level
Offer from Birmingham
My name is Mariana and I am a Human, Social, and Political Sciences graduate from the University of Cambridge. I am an outgoing team worker, who is committed to knowledge and learning. I am a keen sportsperson, having been a part of netball, rounders and athletics teams competitively. I love travelling and learning (trying to) languages. I am fluent in French and would like to add more languages to my arsenal. Within my degree, I specialised in Politics and International relations, with my optional papers I took a decolonial approach to politics and international relations, which encouraged me to read into theory in greater depth. I am sociable and always willing to meet new people and helping others as well as having new and exciting experiences from trying Kangaroo burgers to travelling solo.
Didn't find a suitable tutor? Leave a request, we will help
Let's see how the lessons will go
Answer questions, fix key goals
Discover more Politics Tutors below, we offer a selection of 400 highly qualified tutors for you to choose from
Eva
Experienced Politics tutor
University of Cambridge
Law
Graduate
2 ratings
Interview: Offer from Cambridge for Law
A-Level: Achieved 3 A*s
EPQ: Achieved A*
GCSE: Achieved 8 A*s
Hello! My name is Eva and I am a Law graduate from the University of Cambridge. I have been tutoring for over 4 years and have helped many students get the grades that they want through personalised feedback and personal support. My students have ranged from primary school students to sixth-formers about to sit their A-Levels. I got 8 A*s and 2 As for GCSEs, 3 A*s for A-Levels (and A* in EPQ) and got full marks in my interview at Cambridge. I also got a score of 30 for my LNAT. I use my knowledge to push my students to achieve their best and I am passionate about getting you to where you want to be. I have helped over 15 students get into Oxbridge since I have been tutoring and all of them have benefited from my personal statement support as well as my mock interviews. Having completed 3 years of Law, I have an excellent eye for detail and a lot of skills that you as my student can take advantage of. As a tutor, I am an open book and always here to help and answer your questions!
Shrish
Experienced Politics tutor
King's College London, University of London
MA Critical Theory
Graduate
IELTS 8.5
CEFR C2 (English)
SAT 95th Percentile
Distinction in English
Distinction in History
Distinction in Political Science
Full Undergraduate Scholarship
Dean's Roll of Honor (Undergraduate)
Offer from KCL
Offer from UCL
Offer from LSE
Offer from Edinburgh
Offer from Bristol
Offer from Warwick
Hi! I am currently a postgraduate student at King's College London, pursuing a degree in Critical Theory. I am passionate about sociology and social philosophy, which form a major part of my academic research at university. I am a keen, critically-oriented tutor, eager to interact with a breadth of students. Education is perhaps the only space where a wealth of ideas may circulate amongst people with no inherent hierarchy, and I want to channel this potential into productive, progressive goals. I thrive on building new connections and engaging in thoughtful conversations, encouraging practices of mutual respect and open-mindedness no matter whom I am talking to. Being a tutor should never mean that one is "superior" to those they are tutoring; instead, it merely signals more experience which, when communicated with nuance and complexity, allows for a two-way exchange rather than a top-down, teacher-student relationship. I look forward to working with you!
Riya
Experienced Politics tutor
University of Oxford
Philosophy, Economics, and Politics (PPE)
4th Year
Oxford PPE student
Helped several students receive Oxbridge offers
Nice to meet you! My name is Riya, and I am in my final year of studying PPE (specialising in Economics) at the University of Oxford. I am originally from Cheltenham, where I studied Maths, Further Maths, Economics, and Physics for my A-levels. After finishing university, I will start a job in management consulting, and I hope to also continue tutoring. In my free time, I enjoy playing the violin in orchestras, travelling, and swimming.
I have extensive tutoring experience across many subjects, including: Economics, Maths, English, Philosophy, Oxbridge Entrance (PPE, E&M, and Economics), TSA, and 11+. I have taught across all age groups — from pre-school to Upper Sixth. I am passionate about education — I have just returned from a month in Indonesia, where I taught English in an elementary school, and I am currently finalising my TEFL qualification.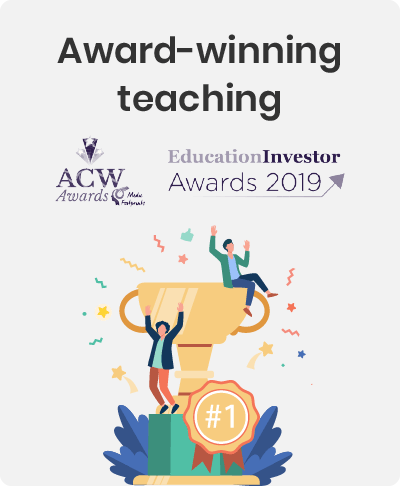 Award-Winning Strategies to study Government and Politics
4.8/5 Star Rating on Trustpilot
24/7 Support
Trusted by 12,700+ Students
98.9% Satisfaction Rate
WHATSAPP US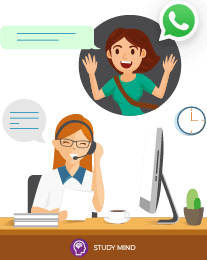 Don't let your struggles

with Government and Politics hold you back!
Sign up for our Government and Politics Tutoring Service today and take your understanding of politics and government to the next level. 👇
Providing
Expert Educators' assistance
Personal 1-1 Government and Politics tutoring is the finest approach to acquiring well-organised, highly targeted practice with an expert. You may determine what you learn, how you learn it, and when and how you receive feedback on your performance when you hire a paid government and politics instructor.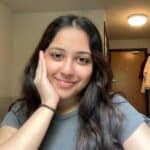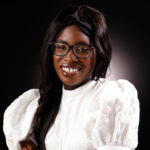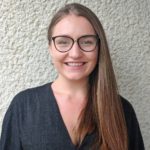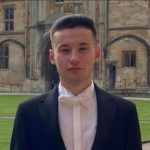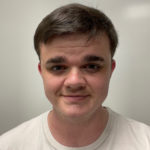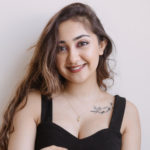 Choose An Ideal Tutor
We match students in need of academic assistance with highly skilled Government and Politics teachers. We help those who want to increase their abilities on a specific topic or test paper, as well as those who require comprehensive guidance.
Get Started
GCSE Government & Politics
If you are driven to do well in your exam but lack confidence, have gaps in knowledge, or have issues with exam questions or techniques, our GCSE Government & Politics tutor can help!
GCSE Tutors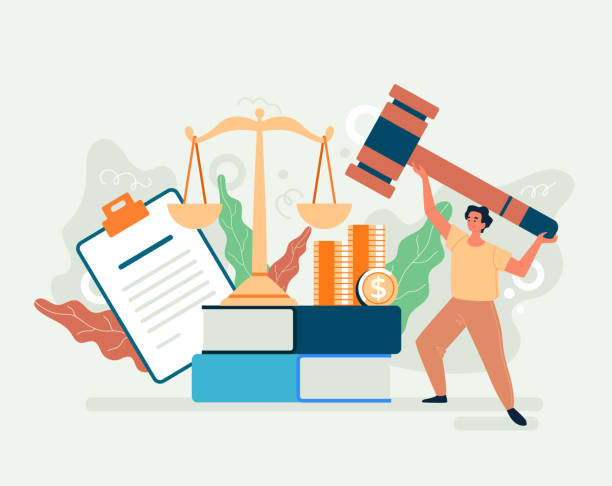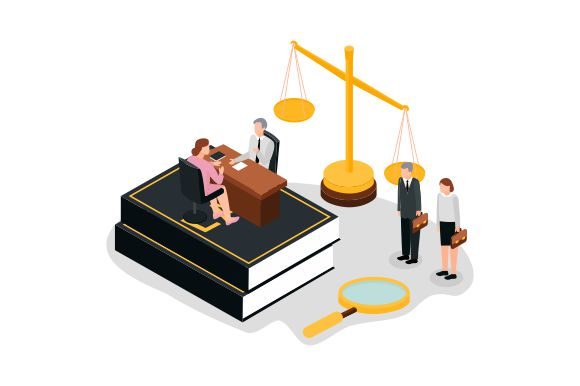 A-Level Government and Politics Tutors
If you need long-term aid rather than just in one subject, we can offer extended Government and Politics mentorship packages to help you alter your A-Level grades.
A-Level Tutors
IB Global Politics online tutors
We have IB Global Politics online tutors who can help with IB Global Politics homework, assignments, and exam preparation. They also provide other tools that can assist students in understanding and succeeding in IB Global Politics.
IB Global Politics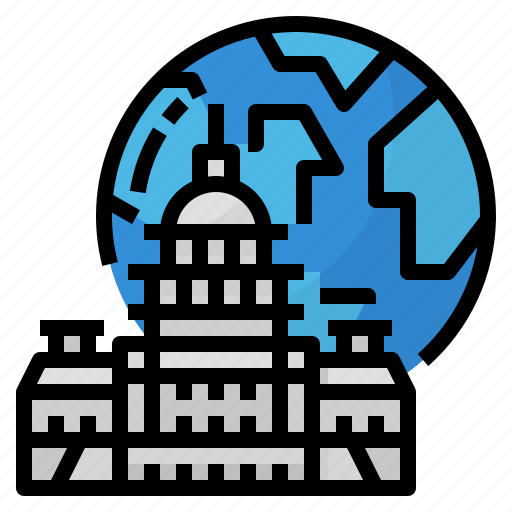 Choose Your Own
Study Plan
Join Us

Maximise Your Potential

free
How do I get started?
While getting the band you want might not seem
so simple, it all begins with these three easy steps...
Sign up for Free Consultation
READY!
Sign up for a FREE consultation with our team to learn more about how we can help you ace Government and Politics.
Receive a Taster Lesson
SET!
Our experts will help identify and tackle any problem areas with a view to boosting you scores.
Discuss a Study Schedule
GO!
Enjoyed your first lesson? We'll work with you to build the perfect study schedule and guide you closer to smashing those exams!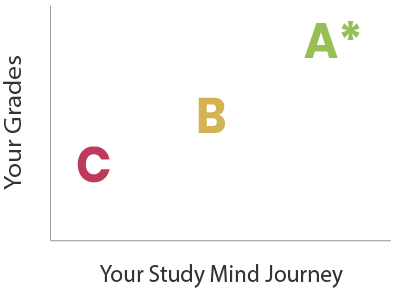 Tutoring is proven to improve grades
Join Us

Maximise Your Potential

free
Got questions?
Don't worry, we may have what you are looking for.
What tutoring do you offer for Government and Politics exams?
A-Level Government & Politics teachers, GCSE Government & Politics tutors. Especially, we also have IB Global Politics Prep Courses available. Our tutors are fully qualified and skilled in their respective disciplines; contact us for more information!
🧑‍🏫Is it hard to study government and politics?
The difficulty of studying government and politics can depend on individual interests and aptitudes, as well as the specific course or program being studied. However, government and political theories can be complex and require critical thinking, analytical skills, and strong communication abilities. Additionally, government and politics can be influenced by a wide range of factors, including historical events, cultural contexts, and current events, which can present unique challenges to understanding and interpreting the subject matter. That being said, having a tutor or mentor who can provide guidance and support can help make the learning process more manageable and engaging.
🌟What is the studies of Government and Politics?
The study of government and politics is called political science 1. It involves using scientific methods such as empirical observations to understand the systems of governance and power 1, analyzing political ideologies and theories, and exploring how political decisions and policies impact society. It is a social science that can cover a broad range of topics, including domestic politics, international relations, comparative government, and political theory.
⚖️Is Government and Politics a good study?
Government and Politics can be a good field of study for those interested in understanding how power and governance impact society. It provides opportunities to critically examine political issues and processes 1, develop research and analytical skills, and understand the reasons behind political decisions and policies. Studying Government and Politics can also lead to career paths in public service, law, journalism, international relations, and many other related fields. However, it ultimately depends on an individual's interests and career aspirations.
🤔 Who are the Government and Politics tutors?
All of our Psychology tutors are experienced students that have scored exceptionally in their GCSEs and A-Levels. We carry out rigorous checks to make sure our tutors are professional, responsible and approachable. All tutors are DBS checked and all lessons are recorded to create a safe and friendly learning environment. Along the process, your tutor will build a relationship with you, acting as a teacher, motivational coach and friend!
🎆 What is unique about our Global Politics Tutoring
Our IB Global Politics tutor can provide many benefits, such as providing personalised guidance and support, breaking down complex theories and concepts into more manageable parts, assisting with exam preparation, and helping to develop effective study habits. Tutors can provide feedback on written assignments, assist with research and developing arguments, and help students synthesize and analyze ideas. Furthermore, they also share their knowledge and insights about the global political landscape that may help students gain a better understanding of current events and issues.
🗣️ Is the Government & Politics Tuition online or face-to-face?
All of our tutorings takes place online in MS Teams Classroom. We have developed fantastic slides, and we share our screen with you during the lesson, making the learning experience interactive and effective. We provide an interactive experience, incorporating slide-based learning with illustrative diagrams and also a focus on past papers. Online tutoring is convenient, as we can work around your timetable, and you can learn from your home! Lessons are recorded on MS Teams, so you can watch them back to re-cap the lesson.
✍️How long will it take to improve my score?
The answer is as individual as you are! Improving your score will take a mix of improving your basic skills, exam knowledge and answering speed.
Your Government and Politics tutor will be able to optimise your studying, so you make the most progress in the shortest amount of time.
📑How will my tutor help me to improve my Politics Test score?
All of our instructors will walk you through our precise, current study materials, created to provide you with more exam practice and give you a greater understanding of the various question types.
You will receive a unique lesson for each section. The government and politics tutors will walk you through the exam sections you are having trouble with and provide you with useful strategies.