Online Study With
Accounting Tutors
Our online accounting tutors are qualified to assist with accounting at all levels, including college accounting homework.
Ask any accounting question and receive an answer in minutes. Our accounting tutors are available 24/7 to assist you in acing your accounting class. ✨
SIGN UP
98.9% Satisfaction Rate
First Lesson Guarantee
4.7/5 Star Rating on Trustpilot
Trusted by 12,000+ Students

Helena
I loved my experience with Study Mind. The tutors were very friendly, and I liked how they tailored the approach to my weaknesses, with regular homework and testing in between the lessons.
FREE
Book Call with an
Accounting Expert
Want us to find a suitable tutor? Leave a request, we will help
100% Money Back Guarantee
Pass your Accounting Exams with Study Mind
Ace Accounting with Professional Tutor
Personalised Syllabus and Study Plan
4.7/5 Star Rating on Trustpilot
Trusted by 12,700+ students
Money-Back Guarantee
WHATSAPP US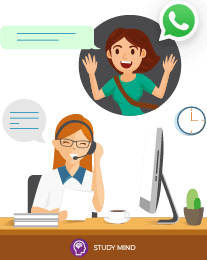 Get in touch with Accounting Experts

within 21 seconds
Start Accounting Tutoring today by speaking to our friendly team - Choose one of the options below
Get Personalised Coaching with an Accounting Tutor
Our 1-to-1 coaching programme is tailored to your specific needs and includes study plans, ongoing support, and a variety of online resources for reviewing and evaluating everything you learn.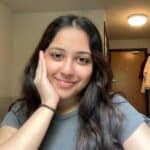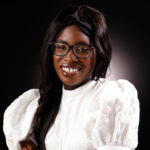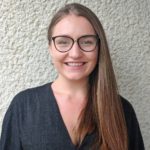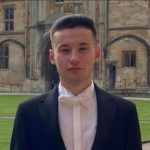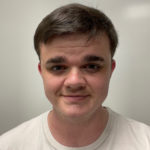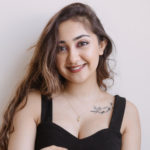 Accounting Assistance Available Around the Clock
Your online accounting tutor will walk you through the problem and solution step by step. Ask a quick question, get assistance with a difficult concept, or let us assist you in studying for your next accounting exam!
Get Started
1-1 Accounting Lessons
Not everyone learns well in a group setting. Stop catching up with your classmates by scheduling your own personal one-on-one session with an online accounting tutor at Study Mind. Work through your accounting coursework one-on-one to ensure you aren't left behind!
Join Us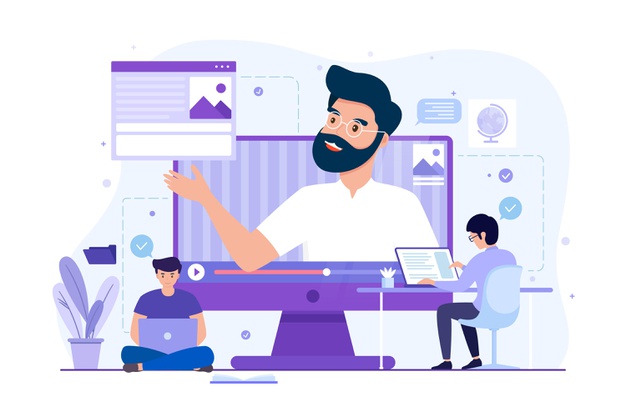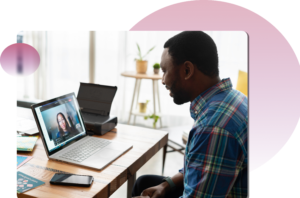 Benefits of an Online Classroom
Easily work on accounting equations with your tutor, walk through income statements and identify cost drivers. Alternatively, you can upload any file—from old tests to homework assignments—and go over it with your tutor to figure out where you went wrong. The interactive whiteboard is essential for calculating net income and balance sheets because it allows your tutor to see every step you take and assist you along the way.
Get Started
Contact Study Mind
Support Team
Get in touch with an

Accounting Expert

free
Reviews
We've taught hundreds of students and they love the journey
they've taken with us - just here what they have to say... Symren
Super useful crash course, went through questions in details and covered all gaps in knowledge Lavanya
Amazing tutors
Great resources
No problems at all
Really helped me go from a C to an A/A* Joshua
Great Accounting tutoring with a really productive session where we did both exam questions together, as-well as some time where my tutor explained some of the topics content I wasn't confident on. Would very much recommend studymind. Omer
The tutoring is great to be honest. The Tutors are really helpful and ensure that we fully understand the topics before moving on. As students, we have full control of what we want to cover in each lesson. It's been a great experience and my improvements have been evident. Would definitely recommend Anna
This website helps me a lot. I found a perfect Accounting teacher here!!!! And he is amazing, every time I have any questions he will always answer for me:). It's easy to understand!
How do I get started?
While getting the grades you want might not seem
so simple, it all begins with these three easy steps...
Sign up for Free Consultation
READY!
Sign up for a FREE consultation with our A-level team to find out more about how we can help you!
Receive a Taster Lesson
SET!
Our Accounting tutors will work with you to build customisable lessons plans built around your goals.
Discuss a Study Schedule
GO!
Enjoyed your first lesson? Sign up with Study Mind today and get started on your journey to that A* in Accounting.
Get in touch with an

Accounting Expert

free
Frequently Asked Questions
We understand that you might have some questions before booking your first lesson. If you can't find the answer you're looking for in the FAQs, feel free to contact us!
How do I know if accounting tutoring will help me?
This is dependent on the topic with which you are struggling. We have assisted numerous students with various needs. Please read our students' feedback / testimonials and give us a call to discuss your issue. We have 100s of accounting private tutors to support you with your needs.
As a student, what can I expect from my tutoring sessions?
When you book a consultation, you will receive a call within 12-24 hours to discuss your needs/current level of understanding. You will be asked to send in any subject matter that you wish to cover during the session. You will meet you accounting tutor online via MS Teams. The tutoring session is tailored to your specific needs and learning style in order to achieve the desired results. Prior to reviewing specific subject material, we begin with the basics and build on them. By the end of the session, you will undoubtedly have clear concepts and confidence in the subject material covered.
🤔 Who are your Accounting tutors?
We have the best accounting tutors who have all scored the top 5% in accounting exams and bring their expertise to you!
📝 How do I study for Accounting?
Understand your own learning style. From mind maps to timelines, there are plenty of ways to memorise key historical information. Find what works for you.
Spaced repetition is your friend! Repeatedly going back to information previously studied can help cement it in your memory.
Do as many past paper questions as possible to better understand the format and style of the exam.
Work with Study Mind's Accounting tutors online to better grasp key concepts and events.
📚 Is Accounting difficult?
Accounting is a complex and difficult field that necessitates a solid understanding of financial concepts and numbers. It also necessitates strong organisational skills and the ability to think on one's feet.
💻 Where do the sessions take place?
Our Accounting tutors hold lessons virtually to ensure flexibility and accessibility. You can access all the material, including the live lessons, from the comfort of your own home from MS Teams.
🗝 How can I get the most out of my Accounting tutoring sessions?
Come prepared with questions and topics you want to cover. Take notes during your sessions and review them regularly. Be willing to ask for clarification if you don't understand something and be open to constructive feedback. Lastly, make sure to complete any assignments or practice problems your tutor gives you to reinforce your learning.
💰 Do I have to pay for all of the lessons upfront?
We strive to make our courses as accessible as possible. You can discuss individual payment plans with our team during your FREE one-off consultation with our experienced Accounting tutors.
💎 What are the benefits of working with an Accounting tutor?
An Accounting tutor can provide personalised support and attention to a student's individual needs. They can help with difficult concepts and provide additional practice and feedback. Tutors can also help students develop effective study strategies and build confidence in their abilities.