GAMSAT Tutor 1-1
You will become one of the best GAMSAT scores with the help of our skilled GAMSAT tutors. Book your first session today 🌟
SIGN UP
1-to-1 Lessons
Money-Back Guarantee
University Specific
Trusted by Schools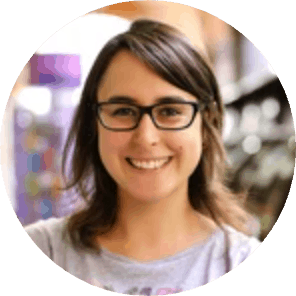 Helena A
I loved my experience with Study Mind. The tutors were very friendly, and I liked how they tailored the approach to my weaknesses, with regular homework and testing in between the Zoom 1-1 lessons.
FREE
Book Call with a
GAMSAT Expert
Here's a selection of our GAMSAT Tutors, continue below to search from all 122 tutors
Dana
recommended
Experienced GAMSAT tutor
University of Nottingham
Medicine Graduate Entry
3rd Year
83 ratings
Distinction in Chemistry A level
Helped 6 receive UCL and Leicester offer
Lecturer Bioethics Princeton University
Hello everybody!!! My name is Dana and I am very excited about tutoring and giving students the opportunity to fulfill their dream to become doctors. Aim high and never get tired of achieving your dreams is my mantra.
A start in life signed by trauma and many difficult other circumstances could have represented the word end to the perspective of aiming high. Many people around me kept reminding me to "keep it simple and stay low". I did not listen.
I worked very hard to get to the level of achievement that would have made me go to places I wanted to be. And I did it with some tears, and by changing two countries from my original native country of Italy. But mostly I did with the joy of knowing that one day I would have GOT THERE.
BSc and MSc in Political theory at LSE
PhD and Postdoctoral Research Appointment in Bioethics at Princeton University. Being the youngest, only female and foreign member of the Department of Politics in Princeton, working with and learning from some of the biggest bioethicists alive gave me the sheer pleasure of thinking "I HAVE ACHIEVED MY DREAMS".
Then severe illness stroke, I become unable to work at the usual standards that had given me success and happiness. A need to reinvent one's life and start afresh materialised.
After recovering from illness, mid-late thirties, my journey towards medicine has started. At thirty plus I attended College to achieve A-Levels in Biology, Chemistry and Maths with best result of the year for Chemistry.
Prepared for GAMSAT and received high scores the very first time sitting.
Received 4 interviews and 2 offers in total.
AND THE DREAM OF BECOMING A DOCTOR IS BECOMING A REALITY.
I AM QUITE AN UNUSUAL MED STUDENT. AGE, ILLNESS and TRAUMA have not defied me.
MY GOAL IS TO HELP YOU, PROSPECTIVE MEDICAL STUDENTS, TO ACHIEVE YOUR DREAM OF GETTING INTO MED SCHOOL. IT WILL BE A FANTASTIC JOURNEY TO DO TOGETHER SHARING THE PASSION AND JOY THAT GO WITH THE ADVENTURE OF BECOMING A DOCTOR.
premium
Experienced GAMSAT tutor
Zunaira
premium
Experienced GAMSAT tutor
Dow University of Health Sciences
Medicine
Graduate
74 ratings
A*A*A at A-Level
7A*1A at GCSEs
Got 5 Medical Offers
Hosted MMIs for Medicine and Dentistry Interviews
600+ hours of tutoring with Medic Mind
Helped 52 Receive their Desired Offers
Helped 5 Receive offers from Buckingham
Helped 3 Receive Offers from Sheffield
Helped 3 Receive Offers from Leicester
Helped 2 Receive Offers from Hull York
Helped 1 Receive Offer from Flinders University
Tutored Students for Interviews at
Lancaster
Liverpool
Plymouth
Worcester
UCLAN
QueenMary
Hull York
Leeds
UEA
Brunel
Flinders
James Cook University
Specialise in GAMSAT Section 3
Specialise in BMAT Section 2
Hosted MMI for Veterinary Interview
Hi there! My name is Zunaira Saeed and I am a Junior Doctor. I have been tutoring students for Medical Interviews, A-levels, and GCSEs for about 10 years now. I also teach GAMSAT, BMAT and Interviews for Australian Medical Universities. At A-Levels, I achieved 2 A* in Biology and Chemistry and A in Physics. At GCSEs, I secured 7A*1A. My lessons are personalized to the individual student according to their requirements with special focus on their weaknesses and I give my students enough time until they are able to clear their concepts and improve before we move on to the next topic. Recently, one of my students got 2 offers from Queen Mary and Sheffield and another received an offer from UEA. My aim is to contribute to Medic Mind's goal of helping students get through the doors of medical school through my knowledge and teaching skills. My students have always been satisfied with their final results and I hope that I can meet your expectations and that you will have a wonderful learning experience with me.
Tom
recommended
Experienced GAMSAT tutor
St. George's University
Medicine
2nd Year
60 ratings
Top 10% (68) in GAMSAT
Top 3% (76) in S3 of GAMSAT
Offer from St. Georges
Offer from Manchester
Interview from Swansea
Interview from St Georges
Interview from Manchester
Interview from Nottingham
I am a current Graduate medic at St. Georges London. I am now in my penultimate year and a highlight for me was achieving 82% in my OSCE last year. I work part time alongside my studies, on the pitch at Tottenham Hotspur Football club as a groundsman and in Cardiology at a London hospital where I assist in the aortic valve and structural heart clinic. I thoroughly enjoy this as it allows me to gain insight into my future career as a Doctor. My previous degree was at Cardiff University where I was awarded a 2:1 in an integrated Masters of Chemistry (Hons) degree. I achieved 68% in my masters project based on the drug delivery capabilities of a metal organic hybrid framework. In my spare time I like to explore the different restaurants in London, catch up with friends and play football. I also enjoy skiing where I have competed in national competitions.
Didn't find a suitable tutor? Leave a request, we will help
Let's see how the lessons will go
Answer questions, fix key goals
Discover more GAMSAT Tutors below, we offer a selection of 122 highly qualified tutors for you to choose from
Anusha
recommended
Experienced GAMSAT tutor
University of Wales, Swansea
Medicine
2nd Year
49 ratings
GAMSAT Section 2 score: 74
Offer from Swansea (GEM)
Undergraduate Medicine Offer from Sheffield
Undergraduate Medicine Offer from Southampton
Undergraduate Medicine Offer from Plymouth
Interviews at Nottingham (GEM) and Bristol
Hello! My name is Anusha, and I am a 2nd Year Graduate Entry Medical Student at Swansea University. I have also completed a degree in Population Health and Medical Sciences, so I have a good knowledge of public health issues and a solid grounding in Biology.
When I applied the first time, I received interviews for Undergraduate Medicine at Sheffield, Southampton, Bristol and Plymouth, and offers at Sheffield, Southampton and Plymouth. When I applied for Graduate Entry Medicine, I received interviews from Swansea and Nottingham (Grad Entry) and finally chose Swansea as my Medical School!
I have good experience with the UCAT and the GAMSAT, and in the GAMSAT I scored high enough to secure two interviews at highly competitive graduate medical schools, so I have a wealth of tips and tricks for these exams. I have been tutoring for over a year now, and my students have come out with great results.
During my spare time, I like to partake in Dance and Painting, both of which have helped me in maintaining a work life balance.
Robyn
recommended
Experienced GAMSAT tutor
University of Nottingham
Medicine
1st Year
40 ratings
GAMSAT
GAMSAT SECTION 3
GRADUATE MED
GEM
GENETICS DEGREE
NOTTINGHAM GRAD MED OFFER
SWANSEA GRAD MED OFFER
ULSTER GRAD MED
OFFER
4/4 MED INTERVIEWS
A* Biology A Level
UNIVERSITY OF NOTTINGHAM MEDICAL STUDENT
ST GEORGES INTERVIEW
DELOITTE MANAGEMENT CONSULTANT
BIG 4 EXPERIENCE
BIG 4 INTERVIEW
GRADUATE DIPLOMA LAW
FTSE 100 EXPERIENCE
A* GCSE SCIENCE
SAT UCATSEN
consultant
army
Hello, My Name is Robyn and I'm a Graduate Entry Medicine student at the University of Nottingham. I interviewed at 4 different universities; Nottingham, St Georges, Swansea and Ulster, securing offers from all 4 of them. My First degree was in Genetics (BSc Hons) from the University of York Followed by a graduate diploma in law from BPP University.
Prior to my current Degree, I spent 5 years working in an FTSE 100 corporate environment completing Project management Qualifications and then Joining Deloitte to work as a Management Consultant. I have a wealth of interview experience in a variety of different settings having done both corporate and Academic interviews. I was also a member of the UK army reserves taking on the role of a Combat Medic, this has given me a clinical understanding and knowledge that has benefited me during my medical degree and that I would love to pass on to others.
I have a strong academic background in science having completed A levels in all the Sciences and an AS level in maths and then pursuing a degree in genetics. While completing my degree I competed in a Genetic engineering competition hosted by MIT and received a Bronze and a Gold medal in their respective years. most recently I sat GAMSAT and UCAT. GAMSAT is the graduate entry to medicine test and contains 3 sections, English, Essay writing and Science, the minimum cutoff for entry is 50 in each section and I scored 63, 63, and 68 respectively. The Science section contains Degree level Biology, Chemistry, Physics and maths and requires High-level data interpretation.
I have experience working with children with additional needs such as Autism, ADHD and Dyslexia and would be happy to work with/tutor anyone with additional needs.
premium
Experienced GAMSAT tutor
Hamza
premium
Experienced GAMSAT tutor
University of Nottingham
Medicine
2nd Year
33 ratings
GAMSAT: Top 22%
GAMSAT: S3 = 69
GCSE Triple Science: AAA
A-Level Triple Science: AAA
Degree: 2:1 (Pharmaceutical chemistry)
Experience: 5 Years tutoring
4 Interviews
4 offers
Hello! Thank you for taking the time to read this profile 🙂
I'm Hamza. Currently, I am in the Graduate Entry Medicine program at the University of Nottingham. I did my undergraduate degree in Chemistry from Queen Mary University of London. Thus I am very strong in Chemistry tuition specifically.
Reading Chemistry means I have a very strong understanding of the fundamental Chemistry and Physics concepts required for IB and A-Level examinations.
My progress in medicine thus far has reinforced my understanding of Biology as well.
My experience tutoring has worked to familiarise me with the concepts taught in the syllabus, as well as the provided invaluable experience in how to breakdown and explain complicated topics.
I have tutored science for 5 years at a tuition centre in London. I love tutoring as I find it a very rewarding profession! I love science and I like to pass on my enthusiasm for science to my students.
Succeed in your GAMSAT
Score highly in GAMSAT
Book a tutor in minutes
Trusted by 12,000+ parents
Money-Back Guarantee
WHATSAPP US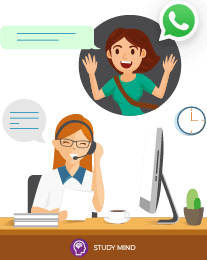 Talk to us

within 21 seconds
Begin the GAMSAT tutoring journey right away by contacting our helpful staff - Choose one of the options below 👇
1-to-1 GAMSAT Tutoring
You could be answering 1000s of GAMSAT questions but not getting better. Our tutors will help you with that! Our GAMSAT tutors focus on producing personalised lesson plans built on your goals and availability to ensure success. You'll also have access to a multitude of online tools to help you revise and test all you learn.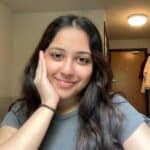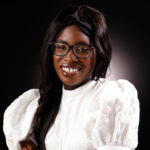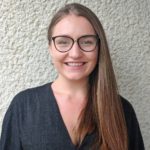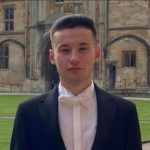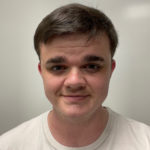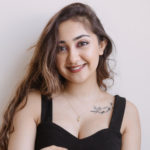 Hand Picked GAMSAT Tutors
Our GAMSAT tutors have all achieved in the top 10% of the exam and are accomplished teachers with GAMSAT success.
Get Started
1-1 GAMSAT Lessons Tailored to You
Our one-on-one GAMSAT tuition focuses on offering flexible and individualised preparation that ensures success based on your unique skill level. Our GAMSAT tutors will become your mentors, teachers, and friends.
Get Started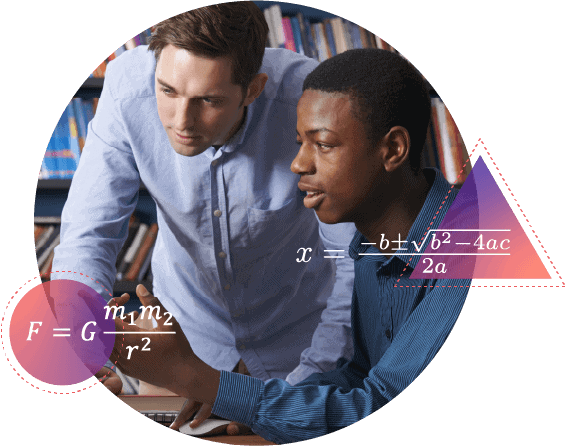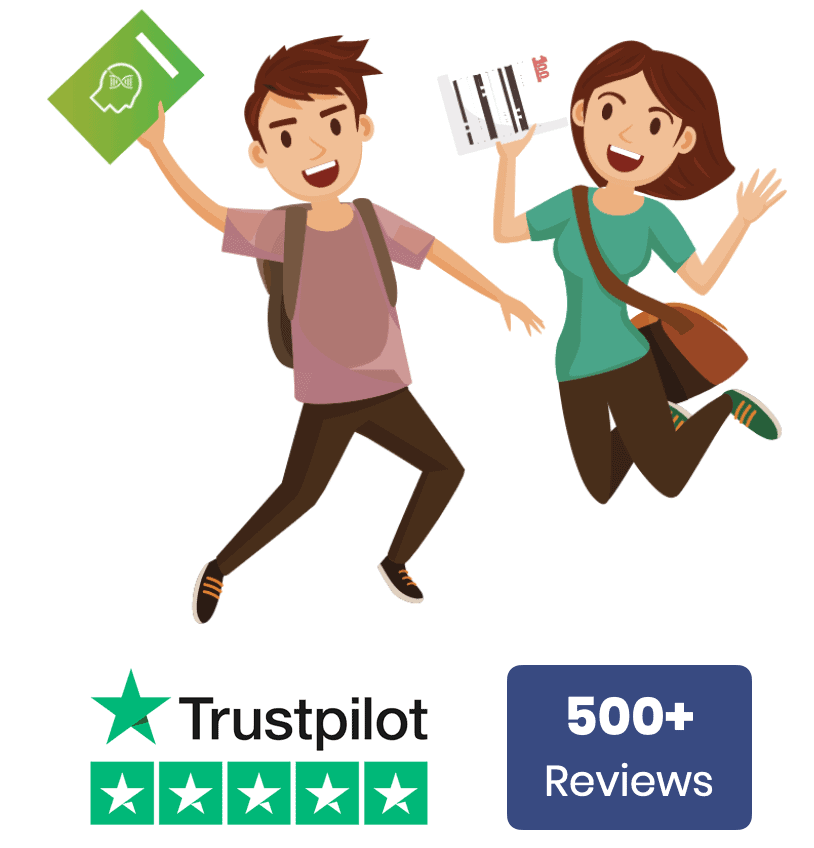 Trusted by Schools & Teachers
With the help of over 50 schools in the UK, we have taught over 100,000 hours to students all around the world on a wide range of subjects, including GAMSAT applications!
Get Started
Online Lessons with a Flexible Schedule
No matter how hectic your schedule is, our GAMSAT tutors work hard to provide flexible sessions that may be done from the comfort of your own home.
Get Started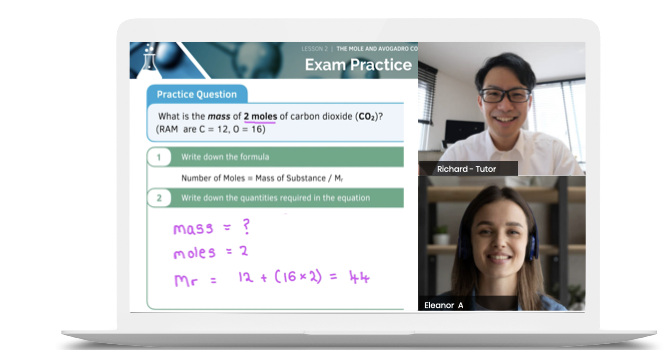 Book a call with a
GAMSAT Expert
Book call with a

GAMSAT Tutor

free
Reviews
We've taught hundreds of students and they love the journey
they've taken with us - just here what they have to say... Layla
I am very happy with my experience of the BMAT lessons from Study Mind. Their Oxbridge team were attentive and well-informed on the whole application process, from exams, to school grades, to the interviews. James
Riya was a very kind and engaging tutor, she explained some difficult concepts in a very simple way. I like how she used her pen to annotate during lessons, and she made sure to monitor my scores and progress by setting GAMSAT homework between every lesson we did. Eleanor
Thanks very much guys! Your whole team has been excellent for Ruisa. You helped her through all parts of her GAMSAT admissions test, and I was delighted to see the improvement in her scores from the start to the finish. I found the whole experience convenient, efficient and professional. Shanaya M
Brilliant tutors, and generally just a great experience! Special thanks to Maya, Julia and Greg for their fantastic tuition for my daughter. I like how the team go the extra mile with their prompt communication and progress updates. Mikel L
The Study Mind team were very friendly, and always at hand to help me out. Elisa was a personal mentor, helping to motivate and mentor me through my exams - thank you! Priya M
I really liked the materials and homework I received between my tutoring lessons with my tutor, Naseem. The personal WhatsApp group meant I could communicate very quickly and they always replied instantly. Thanks guys!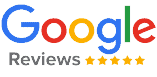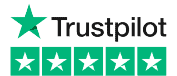 How do I get started?
While getting the grades you want might not seem
so simple, it all begins with these three easy steps...
Sign up for Free Consultation
READY!
Do you have any queries for us? To discover more about our one-on-one GAMSAT tutoring services, sign up for a FREE GAMSAT consultation!
Receive a Taster Lesson
SET!
Our GAMSAT tutors will assist you in identifying and resolving any problems, bringing you one step closer to passing the GAMSAT.
Discuss a Study Schedule
GO!
Was your FREE GAMSAT lesson a success? Reserve your position in our in-demand one-on-one GAMSAT tutoring course today!
Book call with a

GAMSAT Tutor

free
Frequently Asked Questions
We understand that you might have some questions before booking your first lesson. If you can't find the answer you're looking for in the FAQs, feel free to contact us!
❓What is the GAMSAT?
The Graduate Medical School Admissions Test (GAMSAT ®) is a standardised exam developed by the Australian Council for Education Research (ACER) to 'evaluate the capacity to conduct high-level intellectual courses in medical and health professional programmes.' To select candidates for Graduate Entry Medical Studies, the exam is designed to assess your analytical and critical thinking skills, as well as how you organise and convey your thoughts.
🤔Who are the GAMSAT tutors?
We have a small team of 25-30 GAMSAT tutors from St George's, Sheffield, and Nottingham universities. Our GAMSAT tutors have all scored in the top 10% of their classes. We can locate a GAMSAT tutor that fulfils your requirements and will provide you with a few profiles from which to select a GAMSAT tutor.
🎓Do I get to pick my GAMSAT tutor?
Yes, if you have a preference, such as a male or female GAMSAT Tutor, a post-graduate or undergraduate GAMSAT Tutor, or a GAMSAT Tutor from a specific university, we will accommodate you! Simply send us a note and let us know which GAMSAT Tutor you require! We will email you the profiles of all our GAMSAT Tutors for you to review.
🌍Can I try out your GAMSAT Tutoring?
You certainly can! If you are unsure about the quality of our instruction, please contact us and we will set up a Trial GAMSAT Tutoring Lesson for you.
📚How many hours of GAMSAT tutoring do I actually need?
It is entirely up to you how many hours you schedule for GAMSAT Tutoring, however, we recommend 20-40 hours. There is no commitment to do so! No matter how much GAMSAT preparation you wish to complete, our GAMSAT Tutors will make sure you're covered!
📝How do I prepare for the GAMSAT?
Practice makes perfect! Make use of the past papers and review the GAMSAT curriculum concepts. GAMSAT tutoring from Study Mind will help you grasp your exam methodology and score high.
🗺️I'm an international student, is that an issue?
Our one-on-one GAMSAT tutoring is offered online, making it available to students worldwide. The following is a full list of the international services that we offer:
GAMSAT Tutors in London, GAMSAT Tutors in Malaysia, GAMSAT Tutors in Singapore, GAMSAT Tutors in India, GAMSAT Tutors in New Zealand, GAMSAT Tutors in Canada, GAMSAT Tutors in America, GAMSAT Tutors in Dubai, GAMSAT Tutors in Hong Kong, GAMSAT Tutors in Melbourne, GAMSAT Tutors in Sydney - and much more!
💰Do I have to pay for all of the GAMSAT lessons upfront?
We take accessibility very seriously at Study Mind. To discover more about the GAMSAT 1-1 course and possible payment plans, schedule a FREE GAMSAT consultation today.